Heliox has signed a service agreement with Engie
Charging electric system supplier Heliox has signed a service framework agreement with Engie. The French electric utility company will provide installation, operation and maintenance services for Heliox's electric bus charging infrastructures. The partnership covers 9 European countries: the Czech Republic, Germany, Greece, Italy, Portugal, Romania, Spain, the Netherlands and the United Kingdom. In May Heliox […]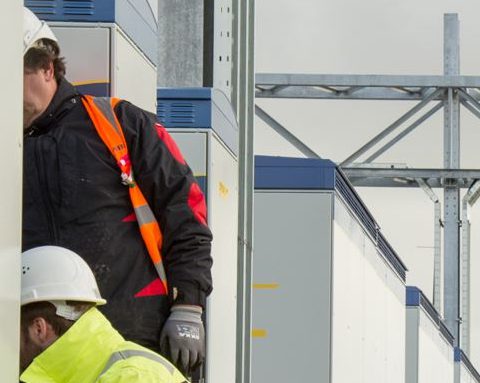 Charging electric system supplier Heliox has signed a service framework agreement with Engie. The French electric utility company will provide installation, operation and maintenance services for Heliox's electric bus charging infrastructures.
The partnership covers 9 European countries: the Czech Republic, Germany, Greece, Italy, Portugal, Romania, Spain, the Netherlands and the United Kingdom.
In May Heliox announced to have entered in a similar service agreement with SPIE. The pact with Engie is an addition to that. Thus, SPIE and Engie are the first Heliox partners for service and maintenance.

Engie to provide its expertise in charging stations services
Thanks to this agreement, public transport operators will benefit from Heliox's full range of innovative charging solutions, from fast opportunity charging to overnight charging at the depot. Engie will provide its electro-mobility expertise thanks to its local teams able to deliver high-voltage electrical installation, civil works, power supply, interfaces with existing equipment on customer premises, and day-to-day operation and maintenance of the infrastructure.
A shared vision for electrification of transport
"Mobility is one of the priority levers to achieve the zero-carbon transition. Thanks to our expertise in energy and complex infrastructure management, Engie is a key actor in sustainable mobility, including in public transport infrastructure. Our partnership with Heliox demonstrates our shared vision for electrification of transport", said Shankar Krishnamoorthy, Engie's Executive Vice-President.
Mark Smidt, Managing Director Heliox Automotive BV, stated: "Heliox is extending its charging infrastructure network around Europe and is looking for trusted and reliable partners to further sustain the operation of electric vehicle fleets of existing bus manufacturers. Signing this service framework agreement with Engie is a key step to prolong and intensify future cooperation."
Heliox charged ebuses in Europe
After having powered numerous battery electric bus systems in the Dutch cities of Rotterdam, the Hague, Groningen, Amsterdam Schiphol Airport area, Maastricht, Venlo and Eindhoven (without forgetting Oslo in Norway and Luxembourg and New Zealand), Heliox has also become the fast charging partner in the further electrification of Amsterdam as a city.
The company (that won one of the EBUS Awards 2019) supplies both opportunity and overnight charging systems (from 25 to 600kW). Of course the Netherlands-based company is not active only within public transport but also in marine, mining and port equipment.