9 per cent of public transport buses in the Netherlands are electric
Nine per cent of the public transport buses in the Netherlands are today electrically powered. And one third of them is operated by Arriva. The exact figure is 157 ebuses belonging to the fleet of the group, out of a total Dutch zero emission bus fleet of 468 vehicles. These data come from the Dutch transport […]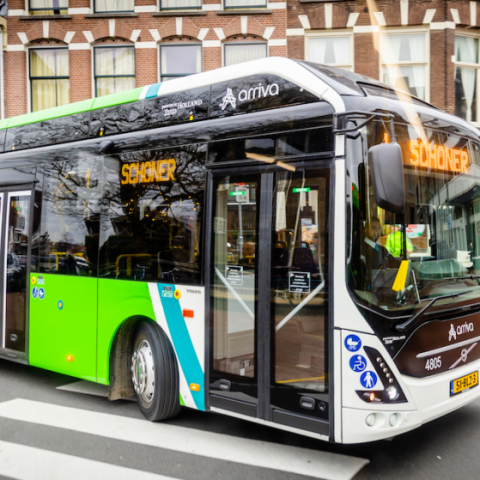 Nine per cent of the public transport buses in the Netherlands are today electrically powered. And one third of them is operated by Arriva. The exact figure is 157 ebuses belonging to the fleet of the group, out of a total Dutch zero emission bus fleet of 468 vehicles. These data come from the Dutch transport consultancy CROW-KpVV and are included in a report published in spring 2019.
Arriva claims to be the second largest electric fleet operator in the country, with 10 per cent of Arriva Netherlands buses being electric. Transdev is in the first place (it owns Connexxion which deploys 110 electric buses nearby Schiphol).
Arriva's 'Samen voor Groen' environmental programme is cutting carbon emissions. And preparations underway for a green transformation of rail operations in the north.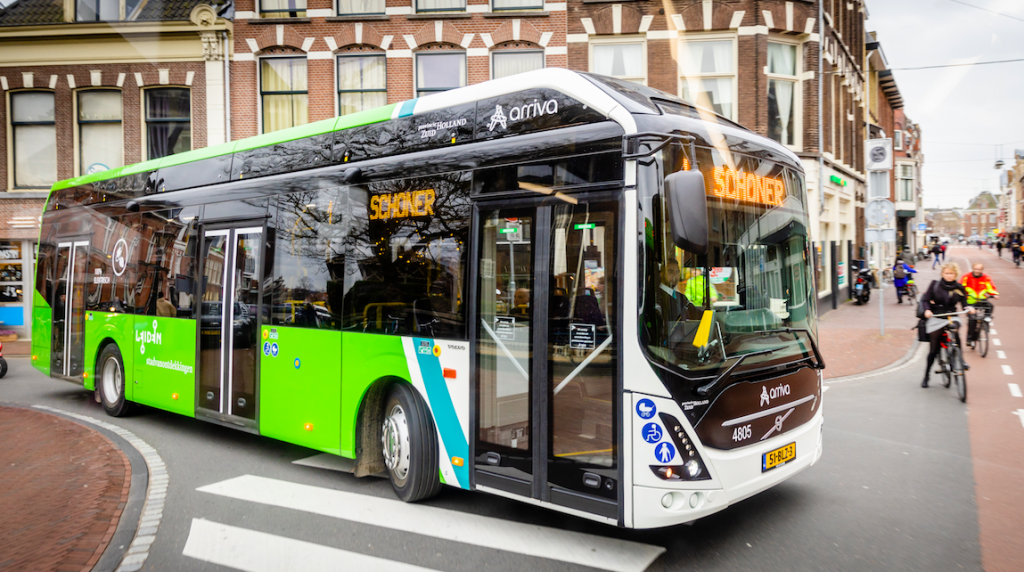 Arriva, electric buses across the Netherlands
The first electric buses have been introduced in 2012. Today, the 157 electric buses carrying Arriva's logo are spread across the Netherlands, including Den Bosch, the Wadden Islands, Leiden and Limburg.
Figures from the Dutch transport consultancy CROW-KpVV (HERE THE REPORT) show a rapid increase in the number of electric vehicles in the Netherlands over the past year, a trend which is partly attributable to the electrification of Arriva's bus fleet in the province of Limburg with 55 VDL Citea electric.
Electric buses in the Netherlands on a rise
According to the analysis, between June 1st 2018 and June 1st 2019 the number of zero-emission buses in the Netherlands increased from 291 up to 468. Thus, 8.9% of all public buses are today emission-free (468 out of a total of 5,236 public transport buses).
The growth, still according to CROW-KpVV, is mainly due to developments in the already mentioned Limburg region (+79 electric buses), Drechtsteden, Molenlanden and Gorinchem (+40) and Noord-Holland Noord (+21).
According to the consultancy, a further significant increase in electric bus deployment is soon expected at the start of the new Groningen Drenthe concession (+152) and further in Noord-Holland Noord (+62), Rotterdam (+55) and Zoetermeer and Delft (+23).
In the Netherlands, diesel Euro III and Euro IV are virtually phased out. Euro VI buses are the 33%.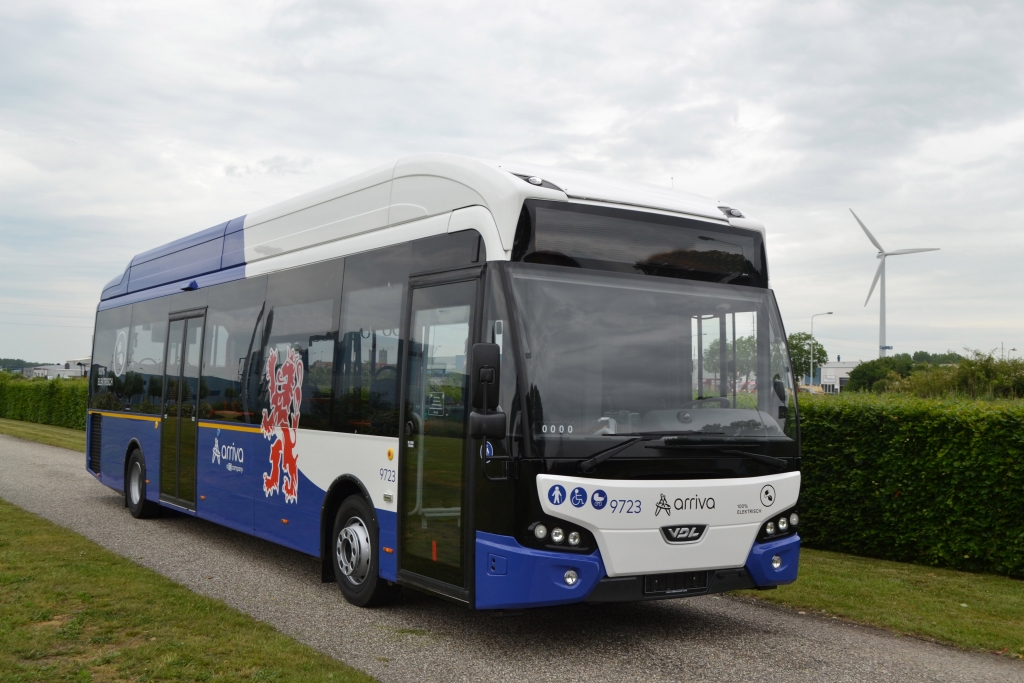 Arriva Netherlands cutting emissions in many ways
Arriva Netherlands is reducing its environmental footprint in other ways too. Arriva's 'Samen voor Groen' initiative, launched in 2018, has led to the planting of over 15,500 trees, with more to come. Half of these trees have been planted in the Netherlands, with the other half planted in tropical climates where they grow faster, and therefore absorb more CO2, Arriva points out.
And zero emission trains are coming
Preparations are also underway for a green transformation of Arriva's 'Northern lines' rail operations in the north of country, Arriva points out. A new €1.6bn contract, commencing in December 2020, will include the rollout of the world's first zero emission trains that are suitable for use on both electrified and non-electrified tracks.
18 new trains will be introduced that use environmentally friendly biodiesel on partially electrified track. The new trains will rely on a process involving Hydrotreated Vegetable Oil (HVO), which produces Green Diesel: a cleaner alternative to conventional diesel. In addition, 51 existing trains will be fitted with advanced battery packs that can store energy and power the trains when they are on non-electrified track.
Public transport is a green choice in itself
Liz Benison, Managing Director for Mainland Europe, said: "Tackling climate change is one of the biggest issues facing society right now. We're working closely with our clients and customers in the Netherlands to address this by being a market leader in developing the green bus solutions of the future."
Anne Hettinga, Managing Director for Arriva Netherlands, said: "Travelling by public transport is of course a green option in itself. We're playing our part in helping the environment by introducing more zero emission vehicles. Our 'Samen voor Groen' initiative goes a step further by helping to offset carbon emissions."