ADL – BYD new Enviro200EV gets 6 units order in New Zealand
ADL will supply six electric buses in New Zealand, powered with BYD technology. They'll be the new variant of the Enviro200EV with a lenght of 11.6 meter, recently announced. The buses will be delivered in mid-2020 to Fullers360, and will mean the beginning of the conversion of bus services on Waiheke Island to a zero emission […]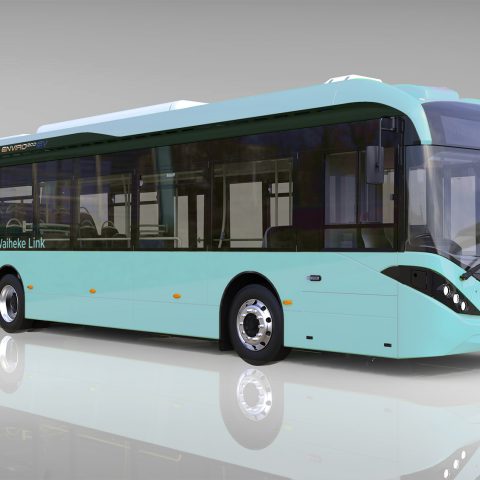 ADL will supply six electric buses in New Zealand, powered with BYD technology. They'll be the new variant of the Enviro200EV with a lenght of 11.6 meter, recently announced. The buses will be delivered in mid-2020 to Fullers360, and will mean the beginning of the conversion of bus services on Waiheke Island to a zero emission operation.
ADL in May 2019 has been taken over by the Canadian group New Flyer Industries (Nfi) for 405 million dollars (some 360 million euros). But the novelty doesn't affect the cooperation between ADL and BYD on electric buses.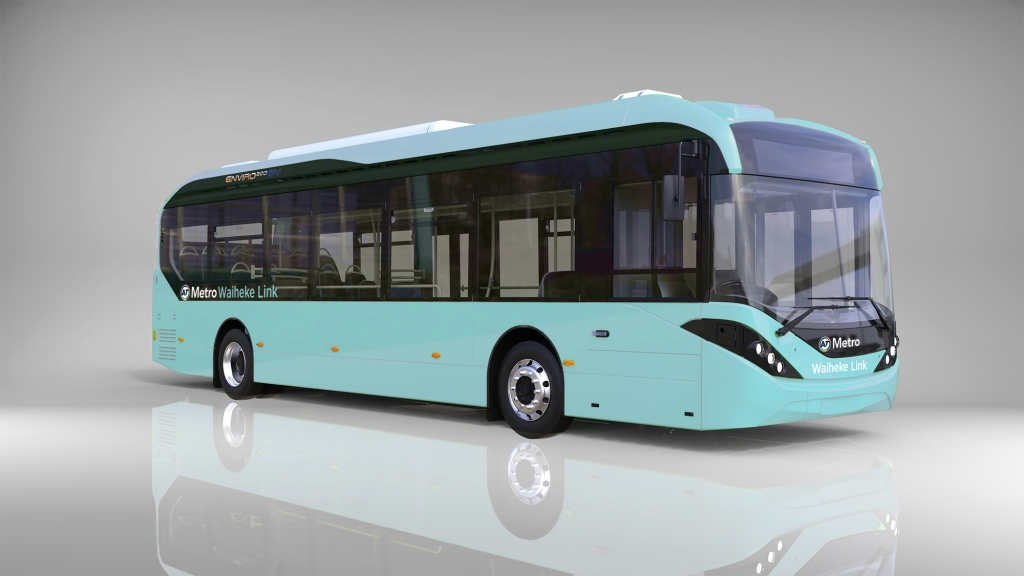 Further 5 electric buses to be added
The new electric buses will be operated by Fullers360 subsidiary Waiheke Bus Company on behalf of transport authority Auckland Transport (AT). The company has plans to add a further five electric buses later, cutting out emissions from the entire AT Waiheke Island bus network, which connects communities with Fullers360's frequent ferries to Auckland. The order follows the successful trial of two BYD ADL Enviro200EV across the Auckland Transport network since 2018.
First order for the new Enviro200EV variant
The battery buses will be built to the new length of 11.6m, recently announced by Alexander Dennis and its partner BYD. The new model maximises the use of available space to offer two additional seats as well as increased legroom, the manufacturer highlights. Passengers benefit from full air conditioning, while drivers will enjoy improved handling characteristics thanks to a shorter rear overhang.
LFP batteries for ADL BYD buses in New Zealand
Fullers360 Chief Executive Officer Mike Horne says: "With Auckland Transport's support, Fullers360 and Waiheke Bus Company are proud to lead a significant reduction in road emissions on Waiheke Island. As we revamp our fleet with new electric vehicles, the buses will continue to play an important role in connecting the Waiheke community to Matiatia Wharf and destinations across the island."
Tony Moore, General Manager of Alexander Dennis New Zealand, says: "This is a fantastic continuation of the work Auckland Transport is doing to reduce emissions across the region as part of its Low Emission Bus Roadmap. Alexander Dennis would like to thank Fullers360 for this vote of confidence in our buses and we look forward to transforming Waiheke Island's bus services."