Amsterdam concession to be fully zero emission by 2025 (instead of 2030). PTA, city and GVB signed a letter of intent
A few days ago Gerard Slegers (vice chairman of the Amsterdam Transport region), Egbert de Vries (councilor of traffic and transport of the city of Amsterdam) and Claudia Zuiderwijk (general manager of GVB) signed the letter of intent Zero Emission Transition Amsterdam. 44 e-buses are now operational, and further 31 are expected by summer 2022. […]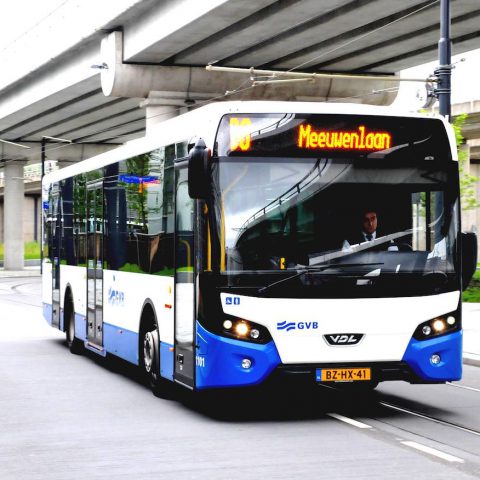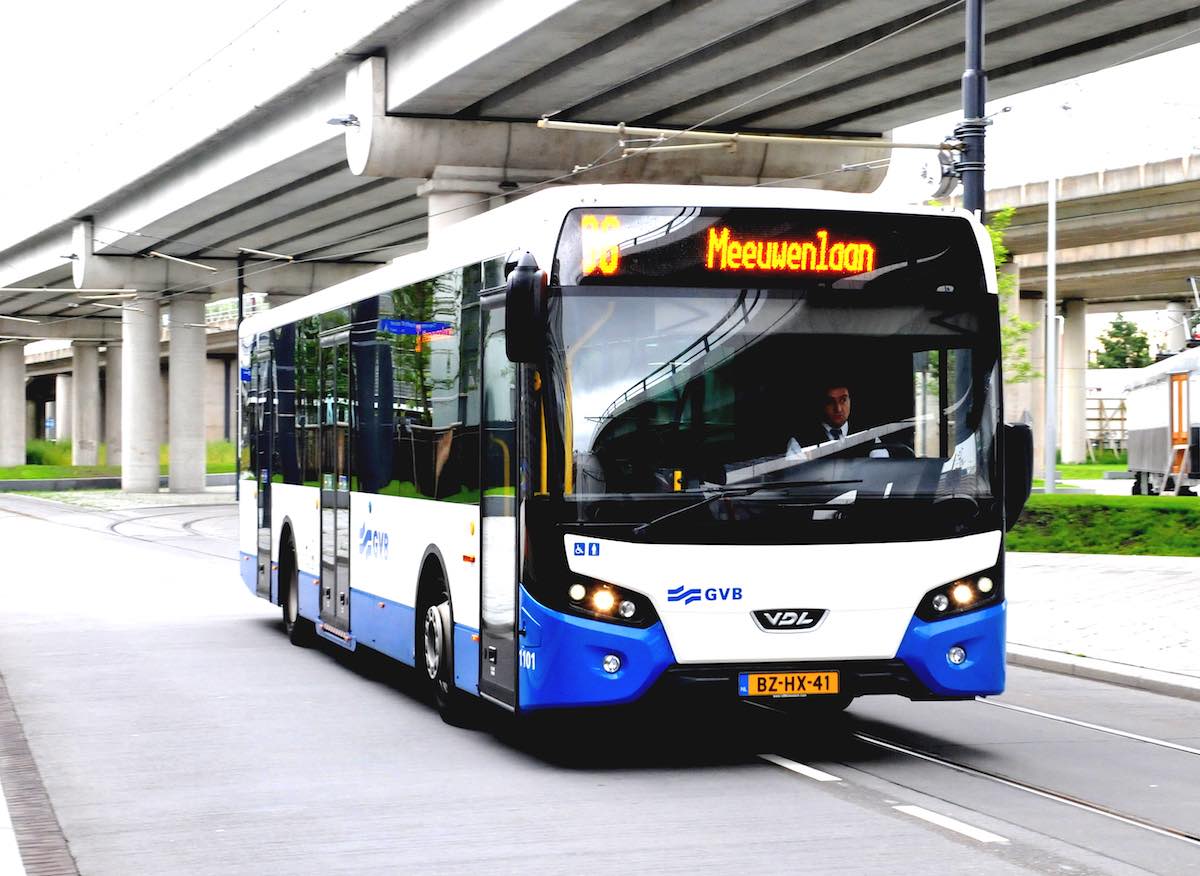 A few days ago Gerard Slegers (vice chairman of the Amsterdam Transport region), Egbert de Vries (councilor of traffic and transport of the city of Amsterdam) and Claudia Zuiderwijk (general manager of GVB) signed the letter of intent Zero Emission Transition Amsterdam.
44 e-buses are now operational, and further 31 are expected by summer 2022. In September 2020 Amsterdam public transport authority Vervoerregio Amsterdam announced it was ready to invest an extra 235 million euros in the framework of a massive 'corona package' that includes investments in road safety, public transport projects, zero-emission bus purchase.
In late 2020 GVB Amsterdam launched a market consultation procedure in order to set the ground for the purchase of a number between 91 and 142 e-buses by 2025. Once the deal will be signed, a first batch of 39 vehicles will be ordered. All the vehicles for the municipal public transport operator will be equipped for fast charging.
Zero emission buses in Amsterdam by 2025
Gerard Slegers: "By signing this letter of intent we, as the Transport region, are further developing our sustainability ambition. The ambition has been sharpened as a result of the corona pandemic. Leaving the corona crisis behind means that we have brought forward sustainable investments in order to have public transport running emission-free by 2025 instead of 2030. Constructive cooperation with the relevant partners in the region is of great importance in achieving shared ambitions, and this also applies to the Zero Emission Transition concession area of Amsterdam."
Egbert de Vries, Councilor for Traffic and Transport, Water and Air Quality of the City of Amsterdam: "It is the ambition of the City of Amsterdam to be emission-free within the A10 ring road for trucks, vans, taxis, coaches and public transport buses by 2025. Knowledge exchange on topics such as energy supply, locations and logistics issues is necessary to make the transition successful."
The realization of charging stations is a challenge, parties say, because the available capacity of the electricity network in the region and the availability of space are limited. Therefore, the search concentrates on locations at existing bus stations and their surroundings. Where possible, the realisation of charging stations is linked to other improvements in public space.
"A clean and emission-free bus fleet contributes to an accessible and liveable Amsterdam and that's what GVB wants to contribute to – says Claudia Zuiderwijk, general manager of GVB -. The electric bus fleet will be purchased in six batches. At the time the letter of intent was signed, 44 electric buses (two batches) that had come into use earlier had already been in circulation for some time. The third batch of 31 buses is currently under construction and is expected to be put into service in the summer of 2022. The fourth batch is expected in the second half of 2023. By 2025, we aim to have an all-electric bus fleet."