On Friday 15 January, the 6-metre Bluebus shuttle has been officially launched by the Agglo du Pays de Dreux (some 90 km west of Paris), in partnership with Keolis Drouais. The minibus is now part of the Linéad network.
The electric shuttle, called the Citadine, is free and connects the different districts of the city, all year round and 7 days a week. It has been subsidised by the Moebus programme, which provides financial assistance to local authorities and public transport operators for the purchase of electric buses.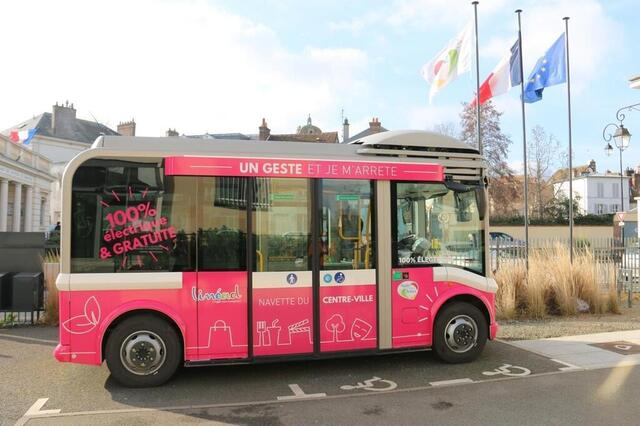 Bluebus 6-meter with Keolis in Agglo du Pays de Dreux
Bluebus produces also a 12-meter e-bus, which was awarded within the large tender issued by RATP and financed by Île-de-France Mobilités for up to 800 e-buses (three manufacturers were selected). The first order for 109 electric buses was recently signed.
The 6-metre all-electric Bluebus can accommodate up to 22 passengers and guarantees accessibility for people with reduced mobility. Its compact size allows it to travel freely in city centres.
Built by the Bluebus company and leased through Bluestation's turnkey service, the Bluebus 6-metre e-bus is a minibus perfectly suited to historical city centers. Equipped with three solid-state LMP (Lithium Metal Polymer) batteries. This technology has been developed within the Bollorè group by Blue Solutions, and is being adopted by Daimler on the eCitaro as well. The 6-meter electric minibus from Bluebus offers a range of up to 180 kilometres according to the producer. The Bluebus vehicles and its batteries, right down to the cells, are produced entirely in Brittany in the Bolloré Group's factories. Depending on the configuration chosen, the 6-meter can accommodate up to 22 passengers.