BMW Munich Campus: a Karsan Jest Electric for personnel transportation
BMW chooses Karsan Jest Electric, equipped with the German group "i" line of engine and battery technology, to transport their factory personnel in Germany. Delivered by Quantron, Karsan's dealer in Germany, the new Jest Electric became the new carriers of BMW personnel in the Munich Campus. Quantron, Karsan's dealer in Germany, delivered to date one […]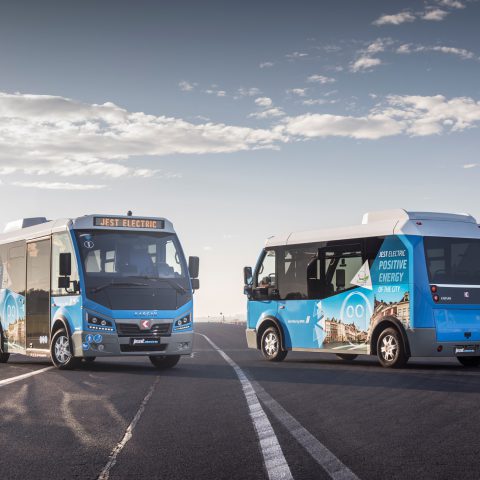 BMW chooses Karsan Jest Electric, equipped with the German group "i" line of engine and battery technology, to transport their factory personnel in Germany. Delivered by Quantron, Karsan's dealer in Germany, the new Jest Electric became the new carriers of BMW personnel in the Munich Campus.
Quantron, Karsan's dealer in Germany, delivered to date one Jest Electric to BMW for personnel transportation in the Munich Campus. Technical and drive training were provided to BMW officers by Quantron (which has also been recently chosen by the battery provider CATL as its European supplier). In late June Karsan announced an order for 9 units of the electric minibus from Portugal.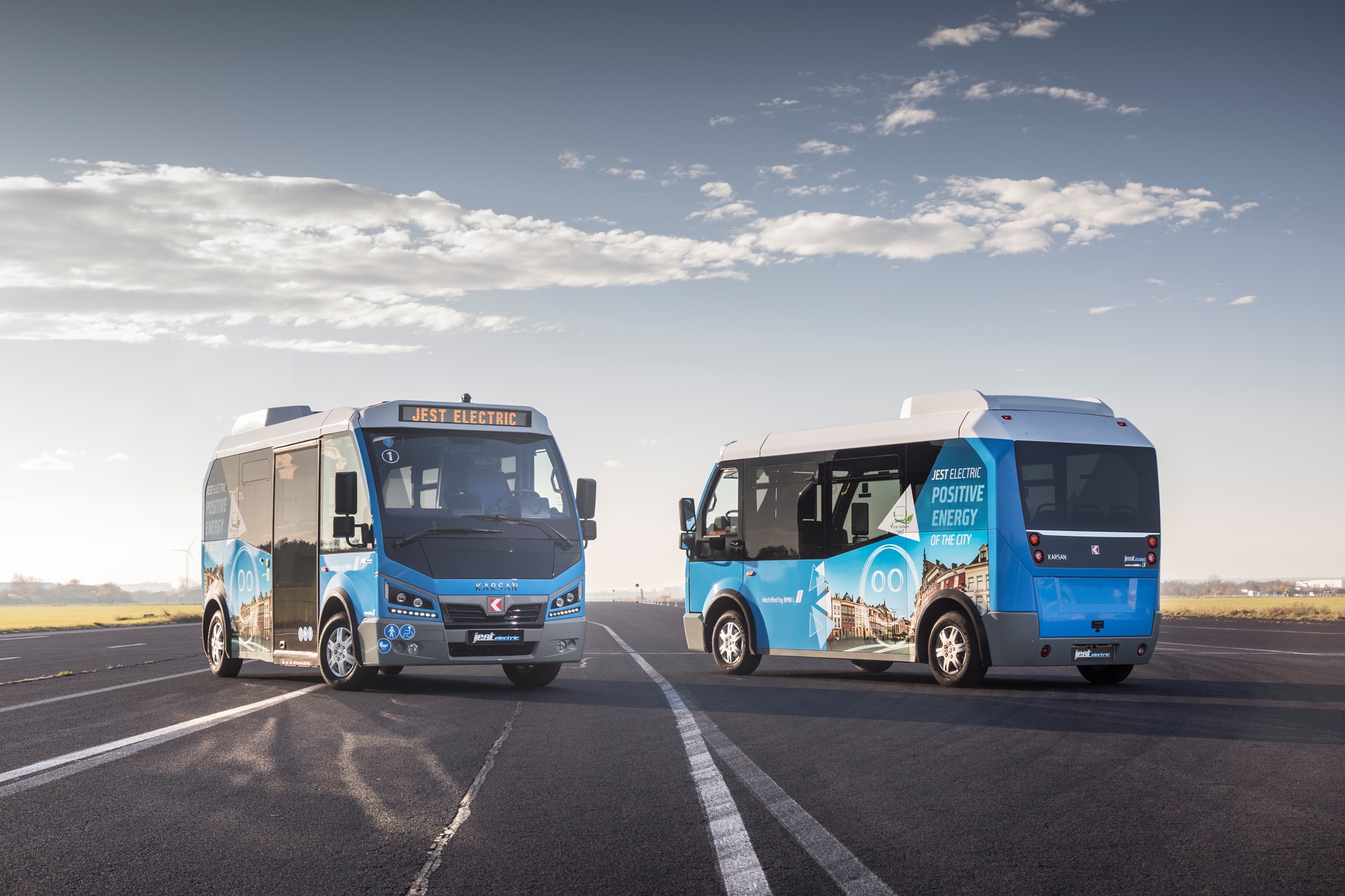 BMW uses a Karsan electric minibus in Munich Campus
The 6-meter low-floored Jest Electric is equipped with a BMW electric motor producing 170 HP power and 290 Nm torque with optional 44 or 88 kWh batteries again made possible by BMW. The Jest Electric also boasts a regenerative braking system which provides energy recovery by enabling the batteries to self-recharge at a rate of 25%. It standg out with its high maneuverability, large interior space, agility on narrow streets thanks to its compact size, dynamic design, and unparalleled climbing performance.
Decorated with a 10.1-inch multimedia touchscreen, fully digital dashboard, keyless go, and USB ports as well as an optional WiFi compatible infrastructure, Karsan's Jest Electric does not come short in terms of comfort compared to passenger cars thanks to its 4-wheel independent suspension system.