BYD at Busworld, new features on the eBus
BYD is attending Busworld displaying the latest upgraded 12-metre eBus model, named 'the bus of the future', and the 8.7 electric midibus. Plus, the company announced that soon the eTruck range will hit European roads. The bus of the future. By BYD The upgraded 12 meter eBus displayed in Brussels features a range of enhancements, […]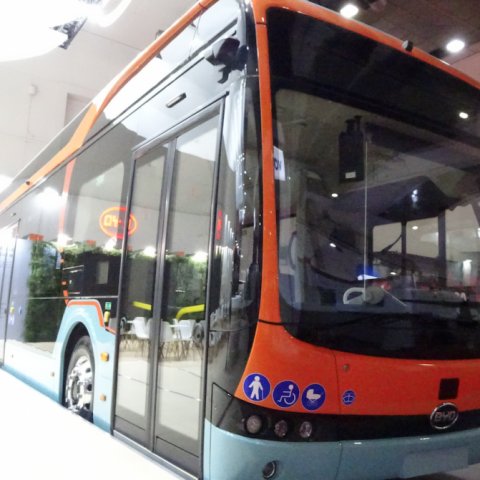 BYD is attending Busworld displaying the latest upgraded 12-metre eBus model, named 'the bus of the future', and the 8.7 electric midibus. Plus, the company announced that soon the eTruck range will hit European roads.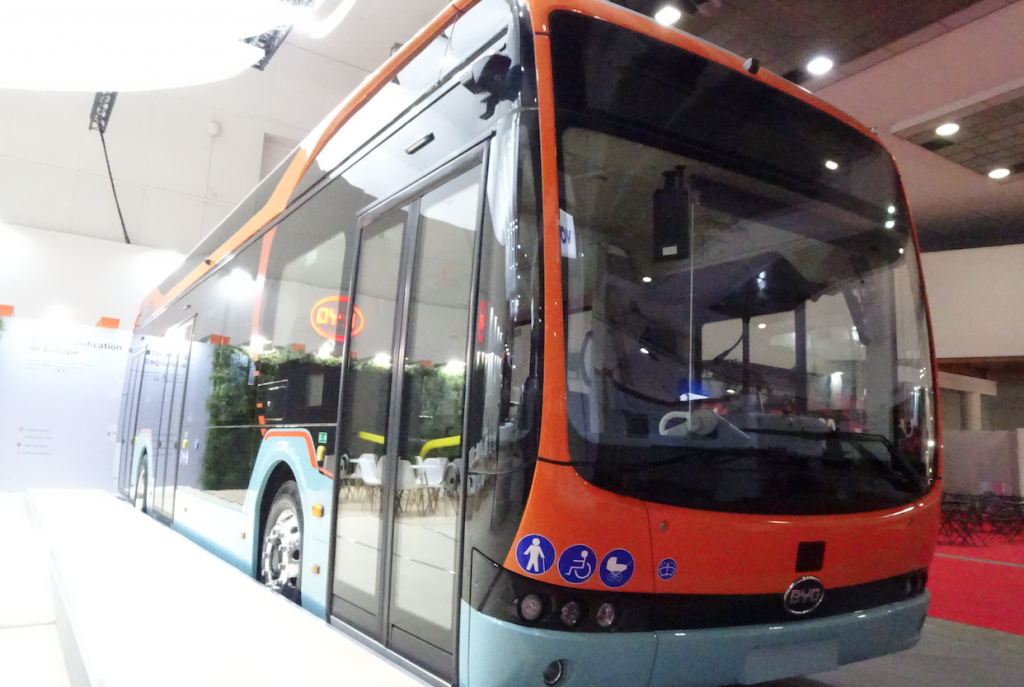 The bus of the future. By BYD
The upgraded 12 meter eBus displayed in Brussels features a range of enhancements, including a new appearance, an enhanced passenger experience, a new air conditioning system, '6 in 1' integrated controller and a range of safety options. BYD is also showcasing its popular 8.7-metre electric midi-bus.
The electric bus seen in Brussels has a newly developed structure, stiffer and safer. Compared to the previous versions, it increases the passenger capacity. Both the total height and the carbon dioxide emissions decrease, thanks to a new air conditioning system. The interior lighting system has also been revised.
New features on the BYD 12 meter eBus
With regards to safety issues, the new 12-metre electric bus showcased at Busworld features cameras instead of the rear-view mirrors and a new emergency system which, in the event of a breakdown, guarantees that the bus can be moved at low speed. BYD offers independent suspension as optional. Still on batteries, they are equipped with a water cooling system (BTMS) which ensures that the optimum temperature is maintained in order to increase their useful life.
To date, BYD has sold almost 1,000 units in Europe. Earlier this year, BYD delivered its 50,000th globally-produced eBus to Spanish public transport operator, TUBASA in Badajoz.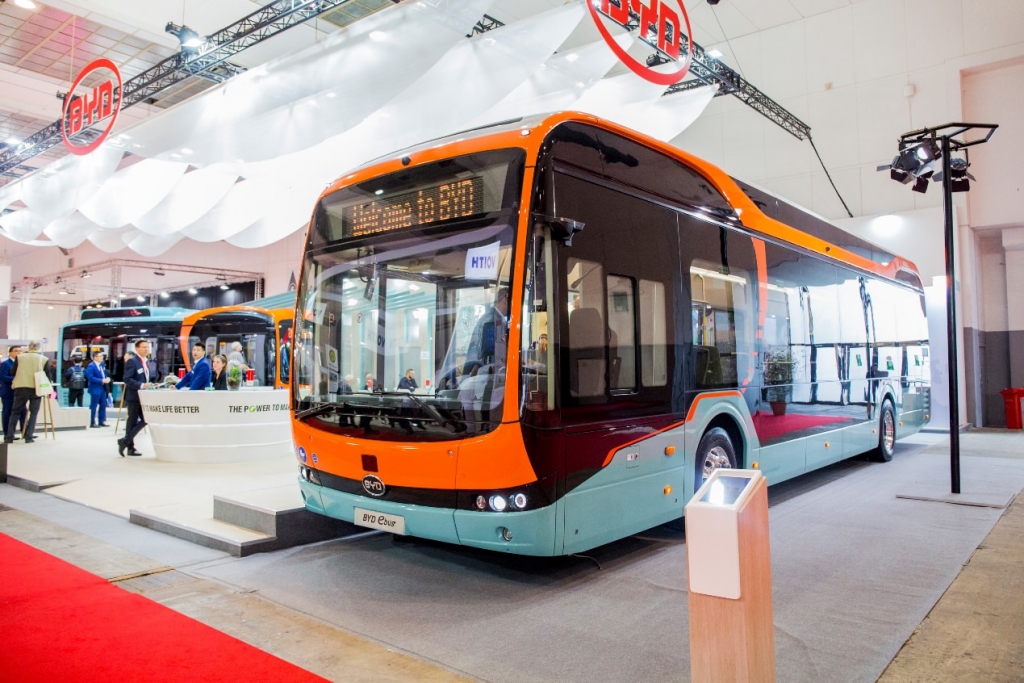 BYD, not only ebuses in Europe
BYD Europe is not only focused on electric buses, but is also promoting its pure-electric, 'total transport solution' capability including energy management, solar panels, charging infrastructure, electric forklift and warehouse equipment. What is more, the Chinese company announced that soon the BYD eTruck range of zero emission commercial vehicles will be launched in Europe.
With its two manufacturing facilities in Komarom, Hungary (that Sustainable Bus had the chance to visit), and Beauvais in France, BYD Europe is also entering into partnerships with a number of small business and other organisations in order to better deliver tailored solutions for its customers in individual European countries.
Isbrand Ho: «We are a European company»
"We have established a firm foothold in Europe," said Managing Director at BYD Europe, Isbrand Ho, "We've seen continued market success in 2019 and we are looking forward to some exciting opportunities with new and existing customers next year, too. We're building strong relationships," added Isbrand Ho, "with student programmes, start-ups and local businesses which, collectively, is creating jobs throughout the supply chain. We are truly a European company, building eBus products to European specifications for European operators, and providing electric mobility solutions right across the continent."