BYD, big plans for Europe. Electric bus production in Hungary will grow
650 electric buses delivered to a total of 44 European cities in 12 countries. This is the 'business card' of BYD Europe, the first overseas subsidiary of the Chinese giant BYD. Established in Rotterdam in 1998, the company is today the European market leader in electric bus sales (as we reported HERE), considering together the buses […]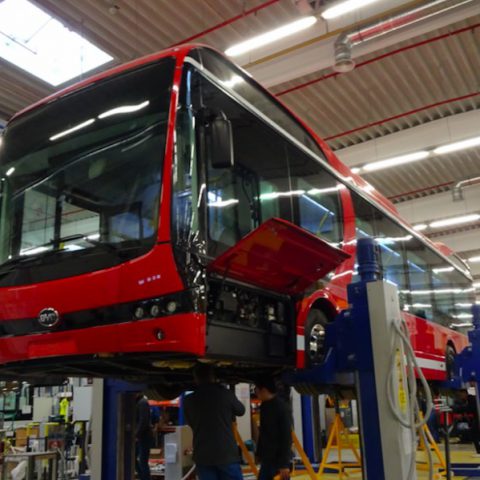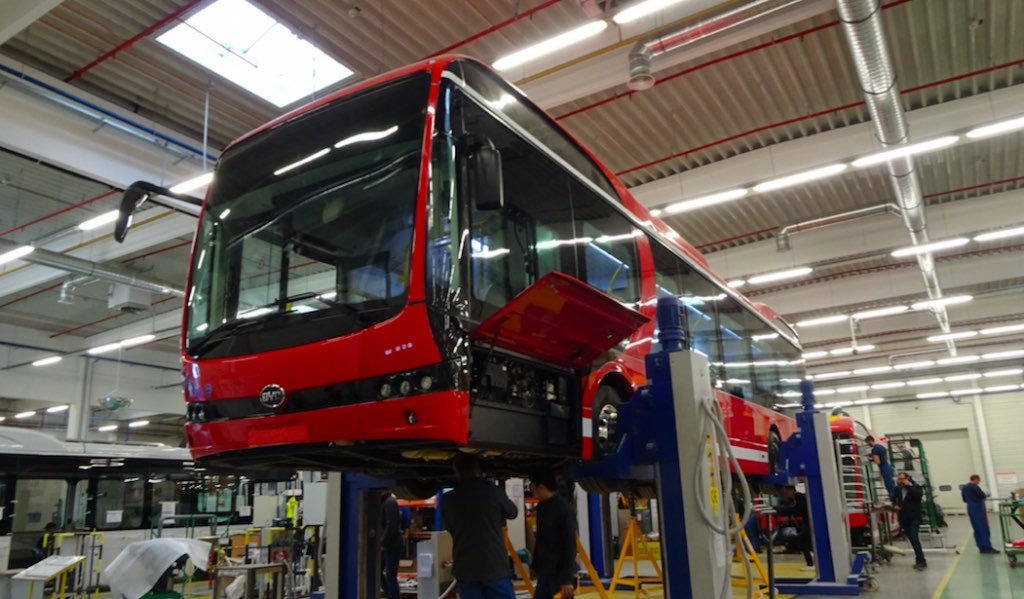 650 electric buses delivered to a total of 44 European cities in 12 countries. This is the 'business card' of BYD Europe, the first overseas subsidiary of the Chinese giant BYD. Established in Rotterdam in 1998, the company is today the European market leader in electric bus sales (as we reported HERE), considering together the buses fully built by BYD and the ones for UK market, which feature bodywork by ADL.
BYD invited press representatives from all around Europe, on 15th May, to take a close look to the ebus plant in Hungary.
Globally speaking, BYD has delivered more than 50,000 units of pure electric buses and coaches so far. BYD prides itself to beh the first EV vehicles manufacturer in the world, including cars and commercial vehicles.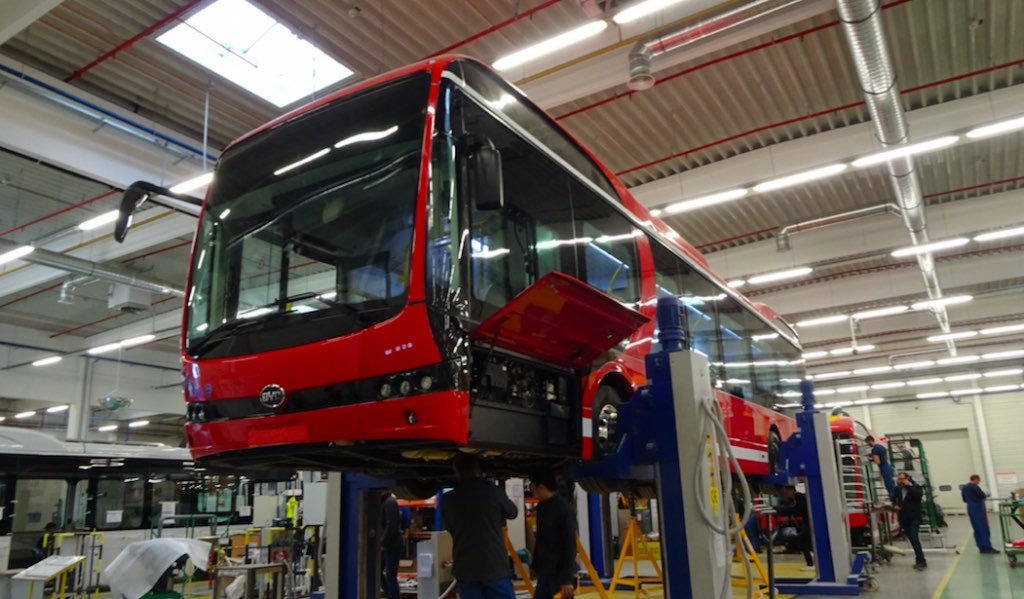 BYD, electric car production is growing
BYD started in China as a battery manufacturer, later moving in automotive business, as battery is the core part of new energy vehicle technology. Today, BYD has four core business areas: electronics. automotive, new energy, rail transit. By 2020, it was announced, BYD will reach total production capacity of 65 Gwh. Impossible not to mention BYD business on electric passenger cars: in China the company sold 73,000 vehicles in the first quarter of 2019, showing a 150% increase on the same period of 2018.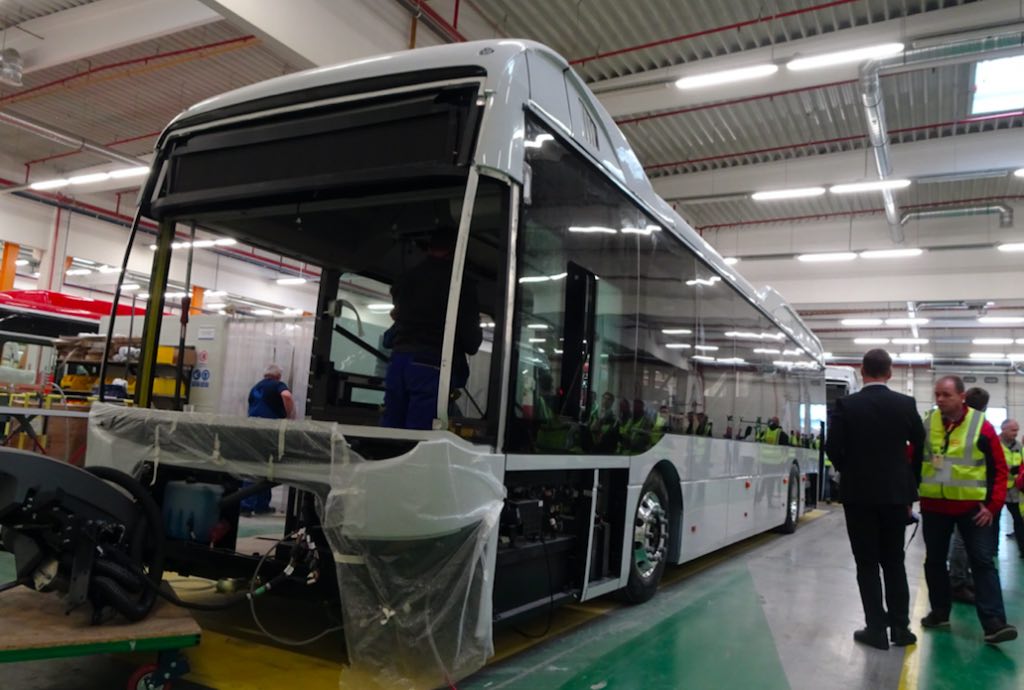 BYD electric buses, the range assembled in Hungary
After more than 20 years of development in Europe, BYD has grown from a brand that was unknown in the continent to a industry leader. The range goes from the 8.7 meter to the 18m articulated bus. Also 10.8m, 12m, 10.2m double decker, 12m coach, 12m airport bus are part of the portfolio.
Thanks to the efforts of the European branch, BYD's pure electric buses have already been sold in 12 countries and in 44 European cities including Amsterdam (the Netherlands), London (the UK), Ankara (Turkey), Madrid (Spain), Turin (Italy), Oslo (Norway), BYD says.
To meet local market requirements and regulations, BYD also invested in two electric bus factories in Europe, one located in Komarom, Hungary (opened in April 2017), and the other located in Beauvais, France.
400 ebuses per year out of Hungarian product lines
Till now, BYD has invested a total of €20 million in its Hungary factory, the company says. The plant will employ up to 300 people by the end of 2019, the vast majority being locally recruited Hungarians with a technical background and will assemble up to 400 electric buses a year (and 600 chassis) on two shifts. At least, this is the maximum capacity of the plant. Today, the factory is producing some 200 ebuses and 300 chassis per year. The 12 meter ebus for Europe is assembled in Hungary, while the midi and articulated bus, to date, are built in China. «It is technically possible to build them in Europe, we'll start as soon as the volumes will grow», says the operation manager of BYD Hungary Gàbor Balogh.
BYD in Hungary, other electric project to follow
And other products beyond electric buses will follow: electric forklifts, trucks and then light commercial vehicles. The plant consists of five buildings: a main office, a battery test and maintenance centre, an inspection line and water leak test booth, a bus and truck assembly hall and a paint shop.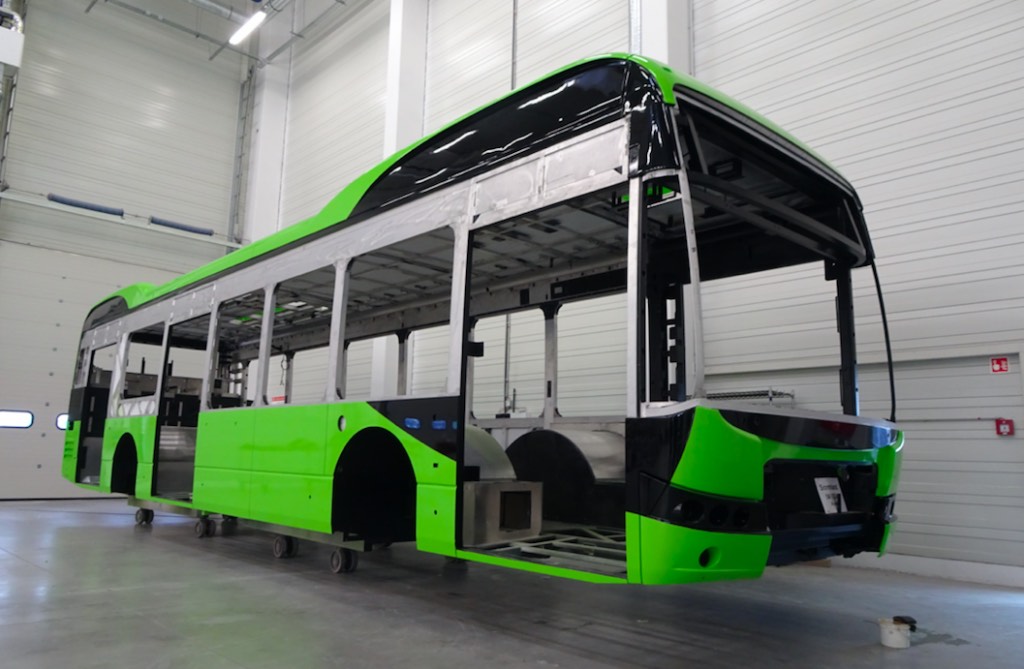 BYD Hungary, electric buses for the whole Europe
Currently buses in Hungary factory are exported to customers across continental Europe and feature parts from many European supplier (braking system by Knorr-Bremse, for instance). The Hungary plant supplies also, since November 2018, the bus chassis for the UK (for assembly into complete vehicles under the BYD ADL partnership) and BYD second factory in Beauvais, France. It has also delivered complete ebuses to Dutch clients Connexxion and Syntus, and to the Swedish operator Nobina. BYD also produced the 12m specialized airport ebuses for Brussels Airport Company.
March 2019 witnessed the start of the service of the first ebuses in Zaventem Airport which serves the capital city of Europe.
Battery leasing soon available for UK
In order to make the purchase of the electric bus more affordable, the possibility of leasing the battery will be soon make available for UK customers, where the demand is higher, BYD representatives said.
Wynn Lin, head of BYD Europe ebus R&D, explaines: «In 2012 we had our first order from a tender in the Netherlands. In 2015 we entered one of our main market delivering double decker ebuses in UK. In 2017 we introduced new design to make our products more competitive. In 2018 we started our R&D commercial vehicle department in Europe».