BYD 'conquers' Los Angeles and gets the largest ebus order in US history
BYD in Los Angeles takes the largest order of electric buses so far signed in the US. Los Angeles Department of Transportation (LADOT) in fact ordered 130 battery-electric K7M buses, the largest single order of battery-electric buses to date in the United States. On the other side of the Atlantic ocean, BYD is leading, together with […]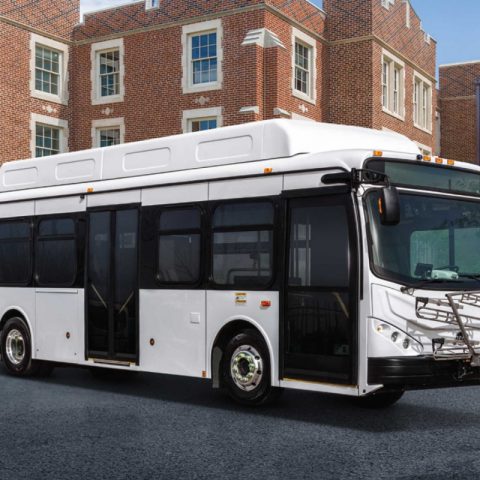 BYD in Los Angeles takes the largest order of electric buses so far signed in the US. Los Angeles Department of Transportation (LADOT) in fact ordered 130 battery-electric K7M buses, the largest single order of battery-electric buses to date in the United States. On the other side of the Atlantic ocean, BYD is leading, together with VDL, the bus market in Western Europe, as recently published here on Sustainable Bus.
It's no surprise that the purchase is made by a Californian transport authority, as the state is leading the transition of the US toward cleaner transportation. California bus fleets are expected to be zero emission by 2040, according to the Innovative Clean Transit rule, voted by California's Air Resources Board (CARB) in late 2018.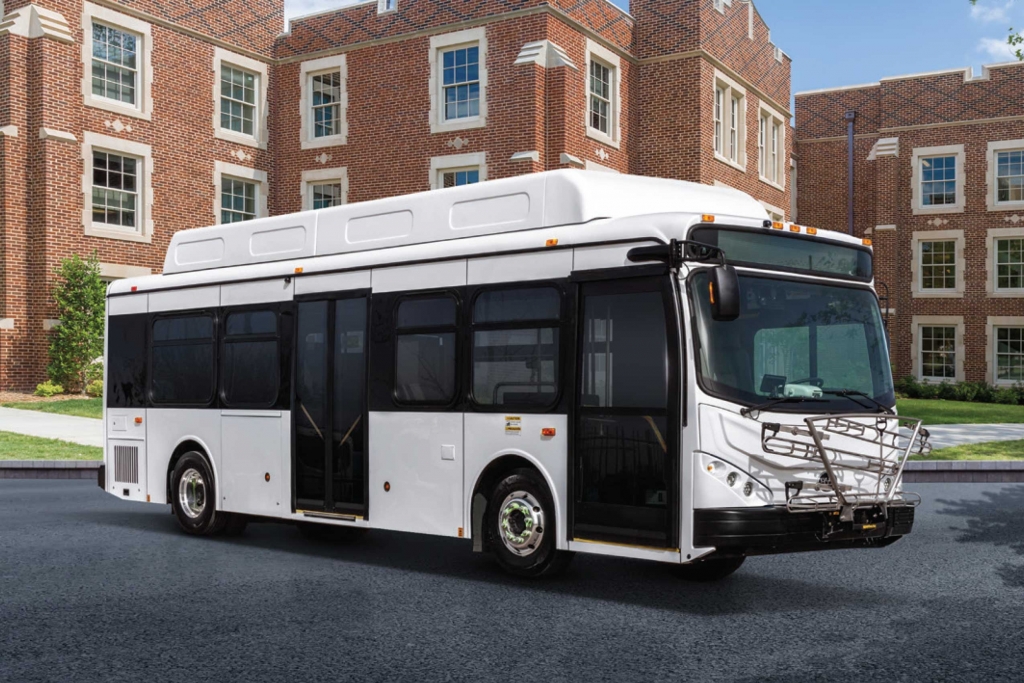 Los Angeles to convert the bus fleet by 2030
The announcement of the large order was made by BYD at the California Transit Association's Annual Fall Conference in Monterey. The project fits with the City of Los Angeles' so called 'Green New Deal', that consists in a set of sustainability goals that includes converting the entire bus fleet to zero emission buses by 2030. The City of Los Angeles has set a bold goal of converting every city vehicle to zero emission technology by 2050, BYD points out.
The buses will be built at BYD's Coach & Bus factory in Lancaster, California, thus they meet (and also exceed, the company highlights) Federal Transit Administration "Buy America" requirements, incorporating more than 70% U.S. content. BYD also owns a plant in Canada.
BYD, the first in time in Los Angeles in 2014
The 30-foot (12-meter) BYD K7M has 22 seats and can be charged in 2.5 to 3 hours. BYD says its range is 250 miles. The Chinese company offers a 12-year warranty on its batteries, the longest in the industry. The first 'appearance' of a BYD electric bus in Los Angeles dates back to 2014, when LADOT conducted a 90-day trial of a battery-electric bus. In January 2017, city officials introduced the first of four K9S battery-electric buses acquired by the LADOT with a grant from the California Energy Commission.
BYD, 130 buses in LADOT future
According to figures by BYD, the 130 battery-electric buses will reduce greenhouse gas emissions by 8,225 metric tons per year and by 98,700 metric tons over the buses' 12-year life, reducing greenhouse gas emissions by 81% compared to LADOT's compressed natural gas buses.
"We applauded LADOT for its bold leadership, ambition, and desire to improve the air quality for the City of Los Angeles," said BYD North America President Stella Li. "BYD buses will be an important component of the city's efforts to meet its sustainability goals. We are proud to partner with an agency that shares our green dream."