BYD releases two vehicles for North America: electric city bus and coach
BYD unveiled last week a new generation transit bus and coach for the North American market. The two electric vehicles are named BYD K7M-ER and BYD C9M respectively and will be built in BYD plant in Lancaster (California), where 750 workers are employed. This year BYD opened a bew electric bus plant in Canada, the second in […]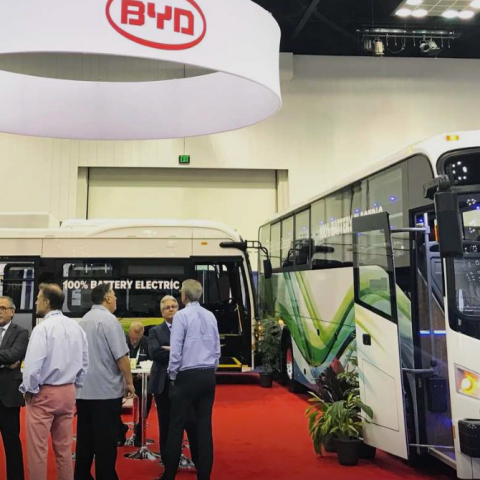 BYD unveiled last week a new generation transit bus and coach for the North American market. The two electric vehicles are named BYD K7M-ER and BYD C9M respectively and will be built in BYD plant in Lancaster (California), where 750 workers are employed.
This year BYD opened a bew electric bus plant in Canada, the second in North America.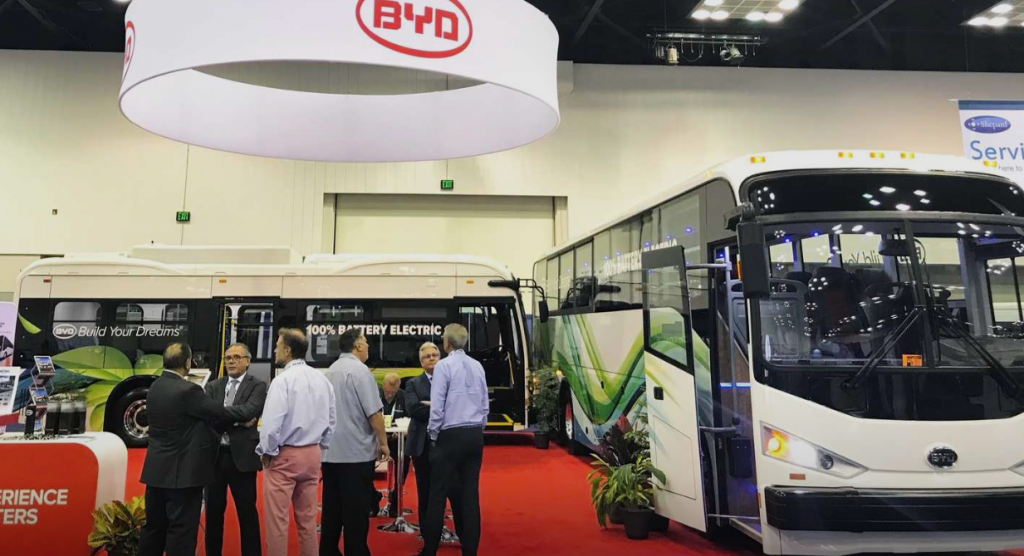 BYD electric bus for North American cities
The premiere took place at BusCon 2019 held in the Indianapolis Convention Center in Indianapolis Sept. 23-25, the largest bus show in North America. Coming to the vehicles' specifications, the BYD K7M-ER is 101.6 inches wide (258 cm), allowing for the placement of a wheelchair ramp at the front of the bus rather than toward the back.
The city electric bus has, according to the manufacturer, a range of up to 185 miles (300 km), 20 seats, and a charging time of 3.5 to 4 hours trough plug-in connector. No information has been released about battery capacity. What is already known is that battery formula is LFP, as all BYD electric buses (and as widely common in China).
The electrically powered coach. By BYD in North America
The BYD C9M is 40-foot (12 meter) long coach, electrically powered. A surely less common application than electric urban buses. The C9M is designed for commuter coach services. The vehicles is expected to be able to travel for as much as 200 miles (320 km) and is available in two configuration: with 49 seats or 45 seats with a restroom. Charging time is 4.5 to 5 hours.
BYD, "Buy America" compliant vehicles
BYD employs more than 750 workers at its Lancaster, Calif., Coach & Bus manufacturing plant. In all, more than 900 employees are employed by BYD in the US. And the company and has invested more than $250 million in North America, BYD states. As a consequence of this, all BYD buses sold to US transit agencies exceed the Federal Transit Administration's "Buy America" regulatory requirements, the Chinese manufacturer points out.
"We listened to what our customers want in developing these two models," said Bobby Hill, Vice President of BYD Coach & Bus. "We have the broadest range in the industry and are able to offer solutions to fit the needs of our customers".