Coventry to become a full electric bus city. Plans to switch 300 buses by 2025
Only electric buses on the city streets by 2025. There are 297 buses to be converted. In the framework of the England-wide competition to switch an entire town or city's bus fleet to electric vehicles, Coventry had been selected together with Oxford in early 2021. Now Coventry City Council announces the city will receive £50m to […]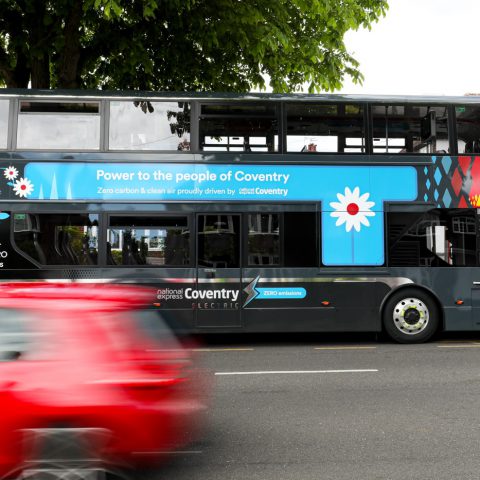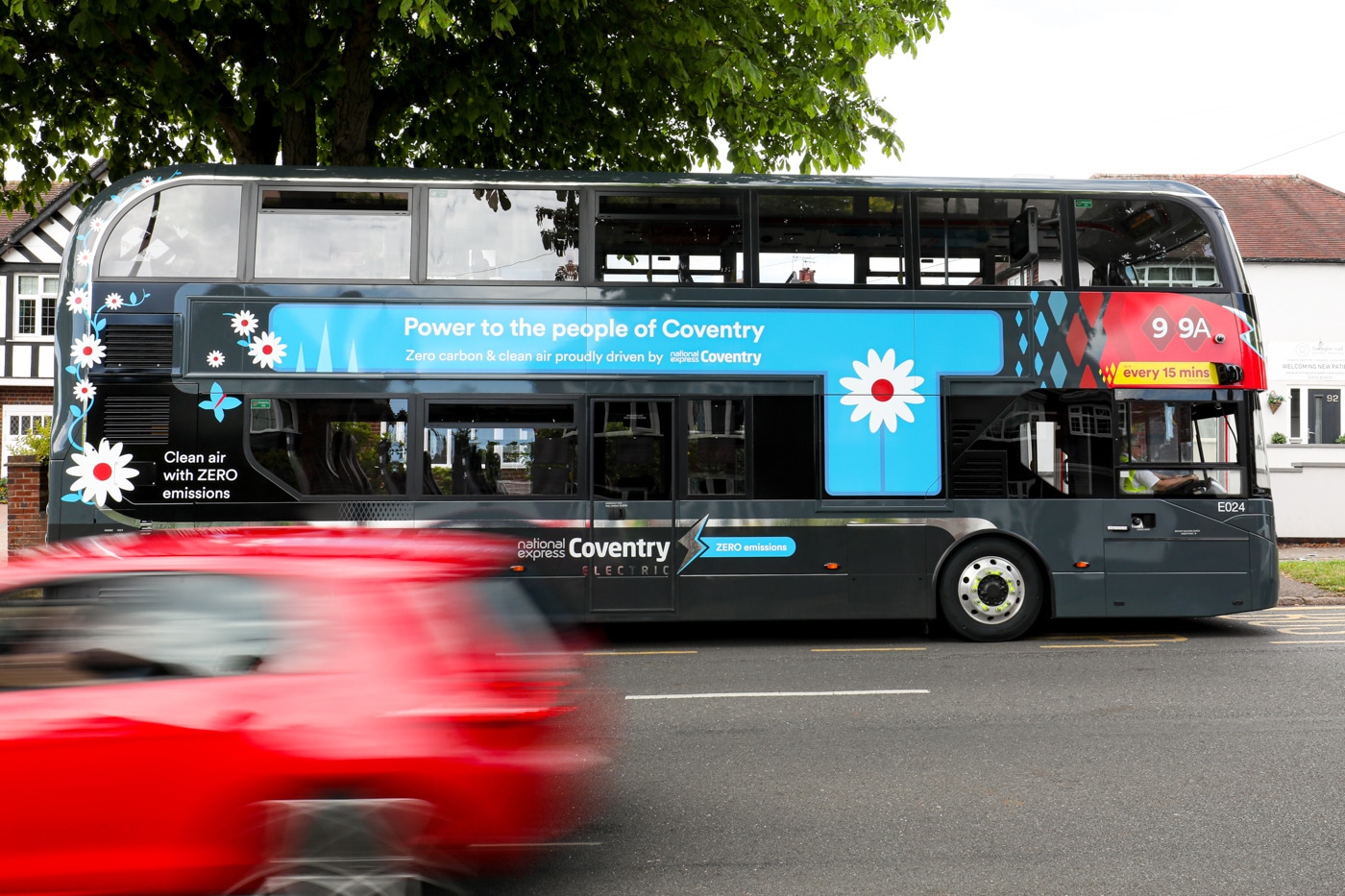 Only electric buses on the city streets by 2025. There are 297 buses to be converted. In the framework of the England-wide competition to switch an entire town or city's bus fleet to electric vehicles, Coventry had been selected together with Oxford in early 2021.
Now Coventry City Council announces the city will receive £50m to fund 297 all-electric buses that will be on city streets by 2025. The grant will also cover investment in wider infrastructure such as charging points and upgrades to the electric grid.
The funding will be secured once a final business case is submitted to and approved by the WMCA on 19 March, the City Council highlights.
In February 2020 the government announced £5 billion plan to improve bus journey and mobility options. The UK's first-ever long-term bus strategy will be launched in the coming months to ensure buses are prioritised into the future. In Coventry a fleet of 10 double-decker battery-electric buses was delivered in summer 2020. They are deployed by National Express.
Coventry to became an electric bus city
The project aims to improve air quality, lower greenhouse gas, and reduce the costs of running buses. The electric buses will also provide a more comfortable passenger experience which will help to boost the number of people using buses to travel around the city. Highways officers believe it will save around 55 tonnes of Nitrogen Dioxide every year.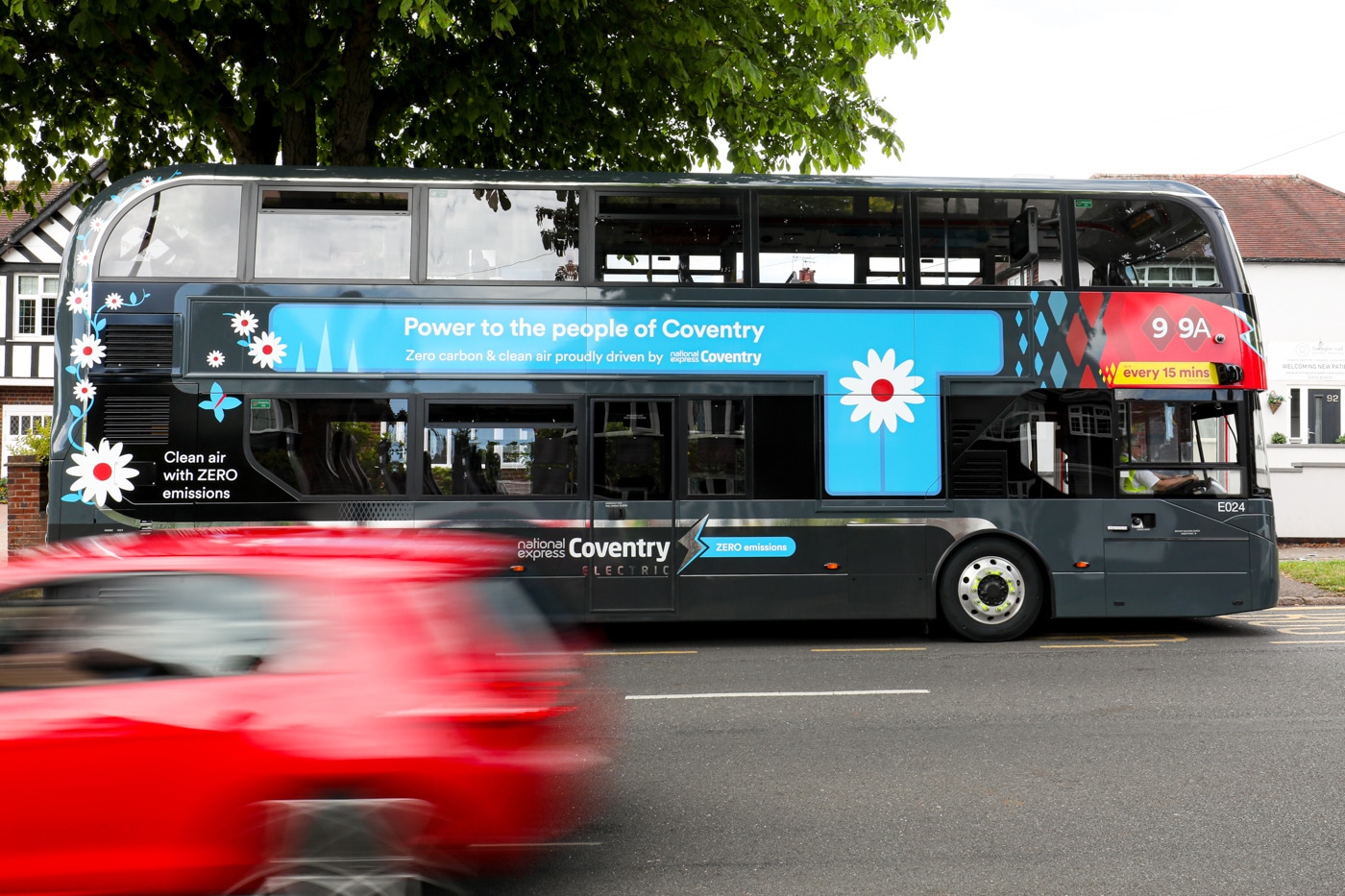 The £50 million will be invested by the Department for Transport and the work to put an all-electric bus fleet on the streets of Coventry will begin from April. The grant will be supported by a further £75m of investment from local bus operators into the new electric buses.
The bid was secured by Coventry City Council, Warwickshire County Council and Transport for West Midlands (TfWM), which is part of the West Midlands Combined Authority (WMCA).
According to the plan, the investment in buses will complement other schemes that feature and promote electric vehicle use in Coventry such as the electrification of the Council's own fleet of vehicles and the promotion of electric taxis.
Local bus operator invest to make Coventry an electric bus city
Councillor Jim O'Boyle, Cabinet Member for Jobs and Regeneration at Coventry City Council, said: "This is great for Coventry and will make a major dent in addressing air pollution. We already have a range of schemes to improve air quality and this will help exceed our targets. This is also even more evidence of the city embracing and applying new technologies. Innovation is part of the DNA of the city. We already have excellent partnership working with bus companies like National Express Coventry and together we have been striving to make our public transport network better, greener and cleaner.
«The easiest way we can clean up our air and fight climate change is to hop on a bus»
David Bradford, Managing Director at National Express Coventry, said: "As part of the West Midlands Bus Alliance partnership we work very closely with Transport for West Midlands and Coventry City Council to deliver reliable, affordable and green transport in the communities we serve. So, we are delighted that Coventry is set to become one of the UK's first all-electric bus cities. The easiest and the cheapest way we can clean up our air and fight climate change is to hop on a bus. We all have a part to play in making cleaner, greener choices, so it's worth remembering that a double decker bus can take up to 75 cars off the road. By choosing public transport we can reduce the level of traffic on our roads, which in turn makes journeys quicker, and the air cleaner for everybody's lungs"