Ecuador follows Chile, 20 BYD electric buses delivered
Not only Chile: BYD delivered 20 electric buses in Ecuador. The buses started operation in Guayaquil, the country's second biggest city and are deployed by the private bus operator Saucinc. The order follows a pilot held between November 2017 and March 2018: the BYD electric bus carried a total of 72,000 people. BYD and the […]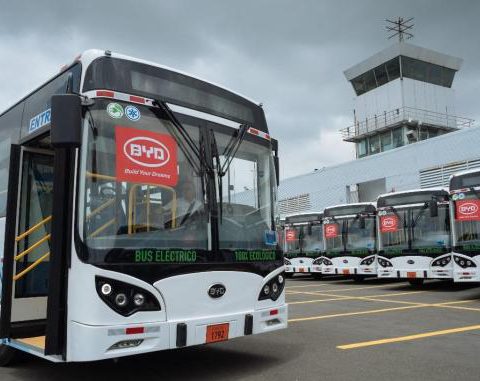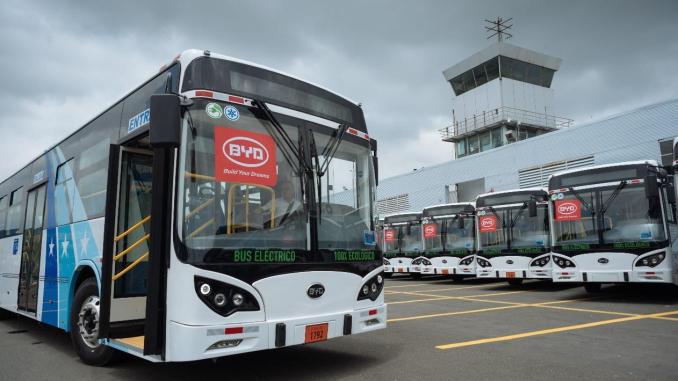 Not only Chile: BYD delivered 20 electric buses in Ecuador. The buses started operation in Guayaquil, the country's second biggest city and are deployed by the private bus operator Saucinc. The order follows a pilot held between November 2017 and March 2018: the BYD electric bus carried a total of 72,000 people.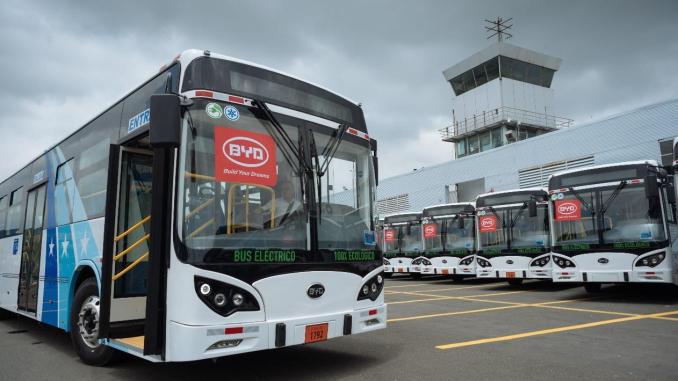 BYD and the transition to electric buses in Latin America
As widely known, BYD already delivered as many as 100 electric buses in Santiago de Chile, where also Yutong supplied the same number of buses. BYD also won a bid for 64 electric buses in Medellin, Colombia: these buses are expected to be delivered in the second half of 2019.
Many Latin American cities are planning to add electric buses to their public transportation's fleet, such as Buenos Aires, San Jose, Costa Rica (where a pilot project is planned) and Panama City. In Argentina 8 electric buses will experience a one year pilot, according to Upi.
Reportedly, the mayor of Guayaquil Jaime Nebot said that the state will pay for 50% of the energy costs during the first year of operation of both electric taxi (BYD delivered an electric car fleet in April 2017) and buses. The purchase was financed by public band CFN, BYD explained.
BYD electric bus in Ecuador, a pilot between 2017 – 2018
The electric bus that was on a trial in Ecuador (in the picture below) had a real operation test period in Guayaquil City between November 2017 and March 2018, with an average range of 250km per day, said BYD. In total, 72,000 people used the electric bus. The manufacturer estimates that this 20 electric buses fleet will avoid the emissions of 12.8 tons of CO2 and consumption of 2.9 million gallons of diesel over a year's operation, achieving savings of USD 8 million for the Ecuadorian government, who are currently subsidizing fuel oil.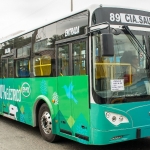 Guayaquil following Santiago
Following Santiago, the capital of Chile, which currently has a fleet of 100 buses, Guayaquil is fast becoming a referent in the South America region for zero emissions public mobility.
José Silva, General manager of Saucinc, thanked the Municipal Transit Authority (MTA) for "setting clear standards and allowing this technological leap from consuming fossil fuels to clean energy in Ecuador," in addition to highlighting BYD's support for the design, implementation and after sales. Silva added that the main beneficiaries will be the residents of Guayaquil, who can now enjoy top technology in their own city; as well as the Saucinc drivers, whose work will now become much safer and more comfortable.