100 electric buses by Yutong delivered to Santiago de Chile
Santiago electric aims don't rely only on BYD. Yutong, indeed, also provided to Chile capitol city as many as 100 electric buses E12. The same amount of vehicles already ordered to BYD. Having sent more than 20,000 vehicles to Latin America over the past 15 years, Yutong has become the largest Chinese bus supplier on the continent, […]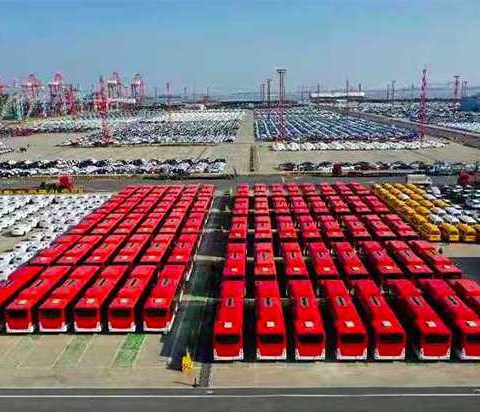 Santiago electric aims don't rely only on BYD. Yutong, indeed, also provided to Chile capitol city as many as 100 electric buses E12. The same amount of vehicles already ordered to BYD. Having sent more than 20,000 vehicles to Latin America over the past 15 years, Yutong has become the largest Chinese bus supplier on the continent, the company states in a press release.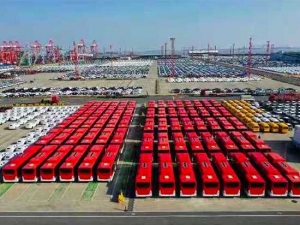 Yutong electric buses to Santiago
The 100 full electric buses will be used by Buses Vule and STP Santiago to serve the Santiago public transportation system. Yutong's delivery comes as the Chilean government launched an environmental-friendly urban development policy, part of which includes a program to replace current city buses with new-energy vehicles by 2050. The E12 units that will be deployed in Santiago are  equipped with 324kWh electric capacity. The model, says Yutong, comes with a 150kw DC charge, that enables the bus to be fully recharged in 2 hours. To serve vehicles that are already in use in Chile, Yutong has set up seven service stations in partnership to provide one-stop service, and the operational training. The courses on driving, maintenance, vehicle structure, emergency handling and troubleshooting are provided especially for new energy bus. will begin operating as a part of the public transport fleet in December of this year.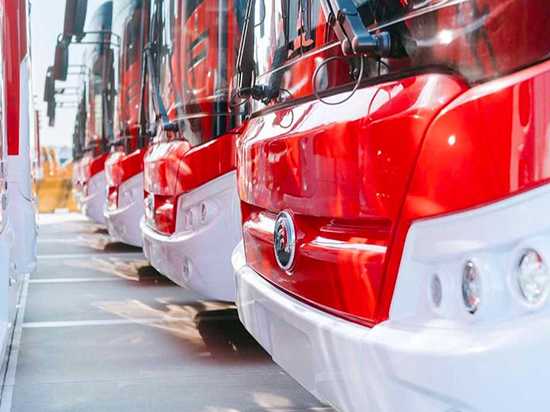 Yutong world leader in electric buses
Yutong has ranked 1st Chinese bus exporter in Latin America in the past three years, with a total of 20,635 buses delivered up to date, making up 54% of all Chinese exports in the sector. Globally, in 2017, the company declares, Yutong saw a total sale of 67,568 large- and medium-sized buses including 24,865 new-energy buses on 90,000 new energy buses sold in the country (just to suggest a comparison: in the whole Europe a little more than 1,000 electric buses were in the same year 2017 ordered). Yutong has thus become the world-leading new-energy bus maker, successfully entering the markets in the United Kingdom, France, Chile, Bulgaria, Iceland and China Macao. "For 13 years we've been strengthening our presence in Chile, deploying the 'Yutong Model' of customized products, accessories, financing and comprehensive protection to serve different customers in different markets," said Chang Hao, Yutong's deputy general manager of oversea market.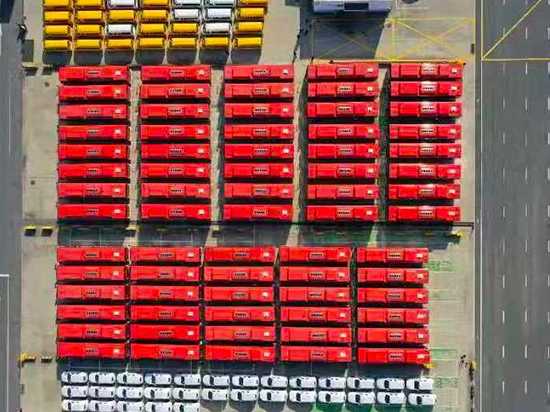 Chinese electric bus market
In China sales rose of electric buses rose from 69 thousand units in 2015 to 132 thousand in 2016; 2017 marked a significant step backwards, following the reduction in subsidies: 90 thousand full electric buses and 16 thousand hybrid plug-in buses have been registered. And what about 2018? According to data from the China Bus Statistics Information Union, in the context of the overall weakness of the Chinese bus market, which decreased by 13.5% in the first three quarters of 2018, a total of 55,658 new energy buses were sold in the Chinese market, with a year-on-year increase of over 20%, Interact Analysis wrote in a report on Chinese electric bus market.
CLICK HERE FOR THE CONTRIBUTION BY INTERACT ANALYSIS ON CHINESE EBUS MARKET
In China, new energy buses include full (or pure) electric buses, plugin hybrid buses, and fuel cell buses. Due to China's policy orientation (pure electrification of public transportation systems), pure electric buses occupy more than 80% of the market share (in 2017, this figure was 85%).
Still considering 2018, the combined market share of the top 10 bus makers is 78%. Yutong is the largest manufacturer with a sales volume of 12,240 units and a market share of 22%. BYD, which focuses on new energy buses, followed closely with a sales volume of 7,848 vehicles and a market share of 14.1%. Yinlong (7.4%), ZhongTong (5.9%) and CRRC (5.9%) ranked 3-5.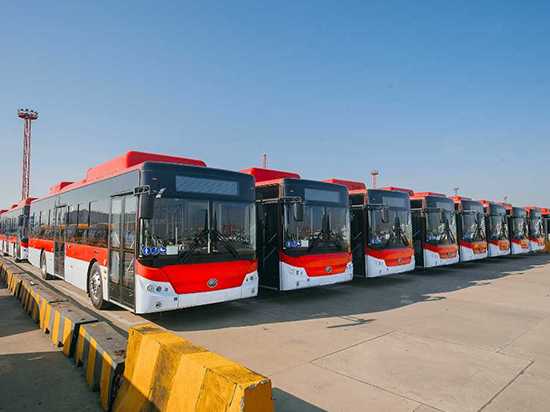 Chinese buses for Chilean transition
BYD 100 electric buses will be incorporated in the public transportation system called Transantiago, thanks to the collaboration with Chilean energy distributor Enel. Two units of electric bus by BYD have already been deploying in Santiago from last November. Before the beginning of the pilot, a Chilean government delegation visited BYD factory in China. BYD and its subsidiary in Chile completed the process of certification and localization of its BYD K9FE, a new pure electric bus model for the Chilean market, in the framework of the bilateral trade initiative "China-Chile Week 2017".