Heuliez GX 337 debuts in Germany in Stadtbus Rottweil's fleet
The electric bus GX 337 Elec by Heuliez Bus (Cnh Industrial) has been chosen by Stadtbus Rottweil for the local public transport in the city of Rottweil (Baden-Wuerttemberg). The electric bus by Heuliez represents the first step of Cnh Industrial along the way of buses' electrification, and has received the KS award of the Energy and […]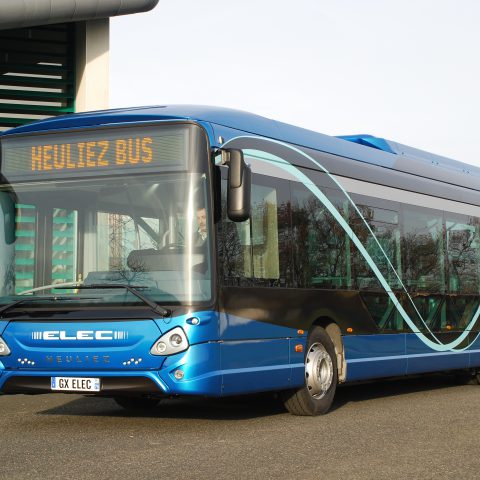 The electric bus GX 337 Elec by Heuliez Bus (Cnh Industrial) has been chosen by Stadtbus Rottweil for the local public transport in the city of Rottweil (Baden-Wuerttemberg). The electric bus by Heuliez represents the first step of Cnh Industrial along the way of buses' electrification, and has received the KS award of the Energy and the Environment last June in Munich. Up to now, more than 100 units of the electric bus GX Elec have been sold.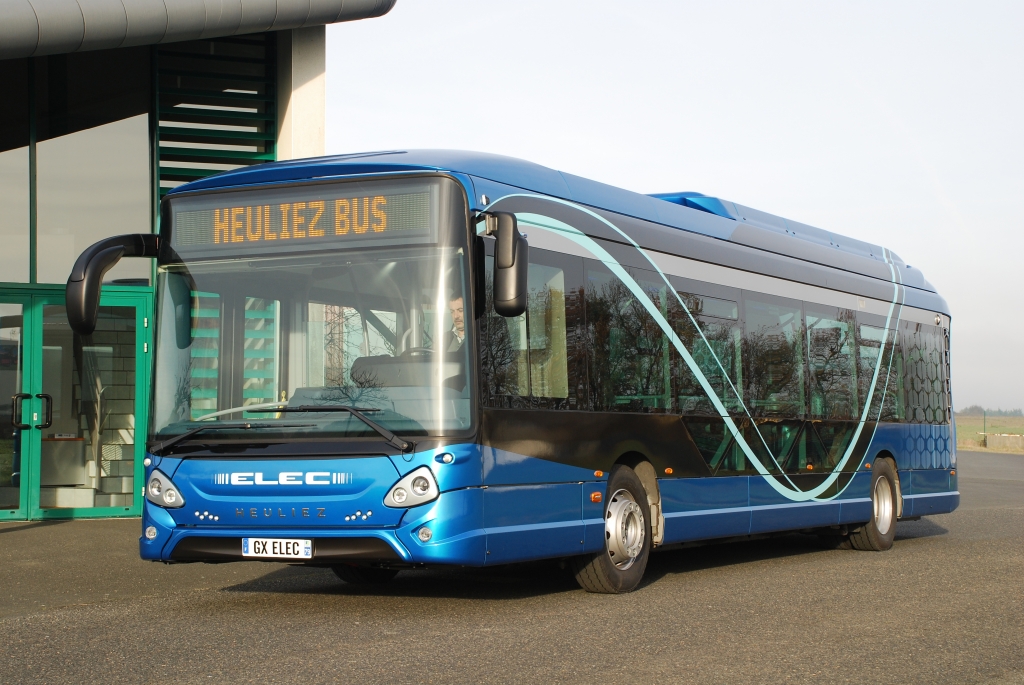 Depot charging for the electric bus of Stadtbus Rottweil
The GX 337 Elec, shown by Heuliez at Iveco diesel-free stand at IAA 2018, is equipped with an electric motor and with 360 KWh Lithium-ion NMC batteries divided into 8 packs. Six of them are settled on the roof, and two in the tailgate. This model is designed for all-day-use, with night time recharging at the depot in a few hours, reports Heuliez Bus in a press release. The batteries comply with the R100-2 European standard (vibrations, shocks, fire resistance…). The structure of the electric bus is made of stainless steel and the body is realized in composite materials. The chassis and the floor receive a strengthened protection.
GX Elec, batteries are realized by Forsee Power
GX Elec electric buses are equipped with a 120/195 KW electric motor. Heuliez Bus uses batteries made by Forsee Power, a French company (their batteries have been adopted also by Alstom for its electric bus Aptis). The electric bus Heuliez Bus GX 337 Elec has been purchased also by RATP, beyond Transdev La Rochelle, Mulhouse Alsace Agglomeration, Keolis Orleans, Tide Buss Trondheim (Norway). Stadtbus Rottweil's managing director Hans Keller has been convinced by the range of more than 300 km/charge promised by the manufacturer, and the concept of the vehicle using standard, proven and tested components just changing the diesel engine through an electric engine.