14 articulated Irizar ebuses order for Luxembourg, with 525 kWh on board
Voyages Emile Weber fleet will see a total of 21 Irizar electric buses on the road. Seven vehicles (12 meter) have already been put into service, and now the group ha ordered other 14 units of ie tram, in articulated version. They are the first 18 m articulated buses with 525 kWh to operate in […]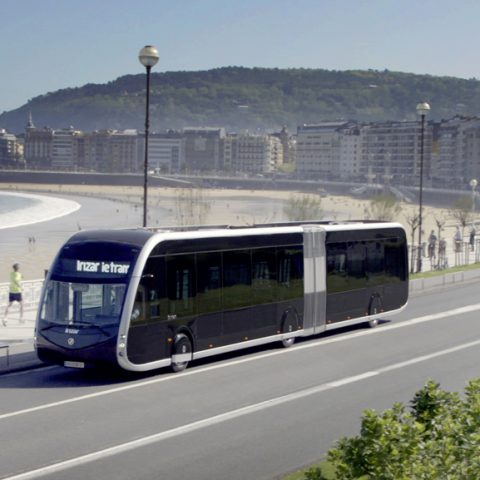 Voyages Emile Weber fleet will see a total of 21 Irizar electric buses on the road. Seven vehicles (12 meter) have already been put into service, and now the group ha ordered other 14 units of ie tram, in articulated version. They are the first 18 m articulated buses with 525 kWh to operate in night charging mode. This acquisition also includes charging infrastructure and repair and maintenance contracts.

Irizar technology for the Irizar ie bus
The Irizar ie bus incorporates Irizar Group technology for the electronics and communications as well as the main vehicle systems, including the power train, battery modules and charging systems. The bus has 3 doors with 51 seats, 1 driver's seat, 4 foldable seats and 2 wheelchair areas. It has a total capacity for 104 passengers. These vehicles have a range of 200-220 km, the manufacturer states in a press release. They are charged at night using 14 interoperable chargers with Combo – CCS2 charging outlets, which are also designed and manufactured by the Irizar Group. The first vehicles will be delivered after March 2019.
The electric buses are produced in the Irizar e-mobility plant of Aduna, the first of its kind in Europe (we wrote about it HERE). And in the video below you can see Hector Olabe, managing director of Irizar e-mobility, discussing with Sustainable Bus about Irizar strategy in the field of e-mobility.
Luxembourg towards electrification
The group Voyages Emile Weber is one of the largest passenger transport companies in Luxembourg. By signing this new contract, the group Voyages Emilie Weber is moving forward in the electrification of public transport by the deployment of electric bus. The agreement is part of its "empowering Mobility" project whose goal is the electrification of mobility, sustainability and improving the quality of life for cities and their residents. In February 2018 Voyages Emile Weber received seven VDL Citea Electric LLE-99. It was the first order of electric buses from Luxembourg, and included the charging infrastructure.