Guangzhou (China), tenders for more than 4,000 electric buses. The winner is BYD
Two tenders, the first for 3,138 and the second for 1,672 battery electric buses. A total of 4,810 electric buses. Chinese figures, we might say: the buses are bound to hit the road of the Chinese city of Guangzhou. Several companies are involved in the bidding calls. The winner? BYD will provide 4,473 ebuses. More […]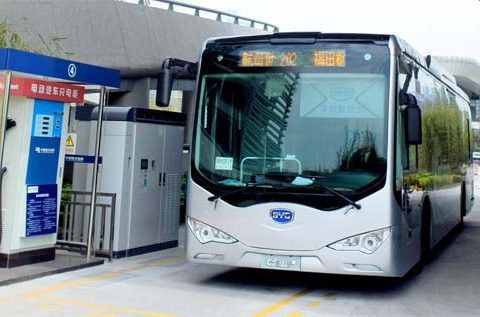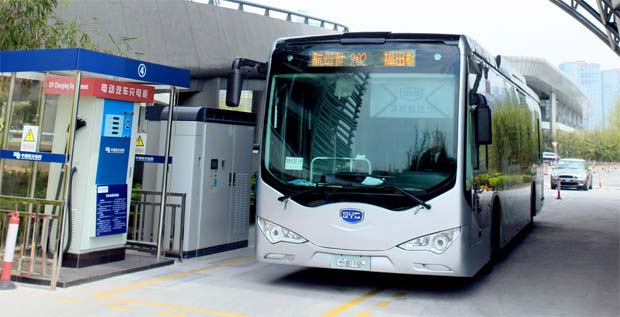 Two tenders, the first for 3,138 and the second for 1,672 battery electric buses. A total of 4,810 electric buses. Chinese figures, we might say: the buses are bound to hit the road of the Chinese city of Guangzhou. Several companies are involved in the bidding calls. The winner? BYD will provide 4,473 ebuses.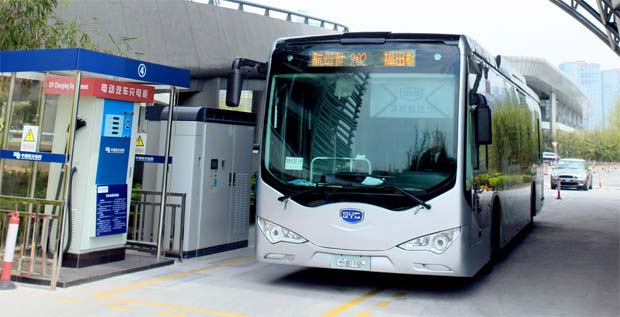 More than 4,000 BYD electric buses to China
The total value of the two bids together is 5,521,461,200 rmb (around 0,7 billion euros). Guangzhou BYD Auto Sales Company Limited, BYD subsidiary in the region, will deliver more than 4,000 electric buses. The exact figures for the contracts are 4,810 electric buses, where BYD got 4,473 buses. The sizes of the electric buses are various, and range between 8 and 12 meters.
Almost all electric buses are running in China
As known, China is the main world market for electric buses, with figures that set a huge distance with any other countries. More than 99 percent of electric buses are running in China, where 17 per cent of circulating city buses are already electric. In 2017 90,000 full electric buses and 16,000 hybrid plug-in buses have been registered in the country. Previous years figures were even higher, thanks to government grants that are being reduced. In Europe are running 2,100 electric buses out of a global fleet of 385,000 electric buses.
China ebus market, who is the leader?
Needless to say, China is also the world leading producer in the field of electric bus. The market is very fragmented and populated by a plurality of manufacturers (even a single percentage point worth more than a thousand vehicles per year…) and it is very fluid, as demonstrated by the large share variations occurred between 2015 and 2016, as reported in 'Electric Buses in Cities' report by Bloomberg New Energy Finance, published in spring 2018, that provides interesting figures about global electric bus market. Yutong grew (between 2015 and 2016) from 15 to 19 percent, BYD from 6 to 13, Zhontong remained around 10, while Nanjing Jinlong fell from 10 to 7. The first two brands are also active abroad, both in Europe and in the USA. Bloomberg points out, however, that competition outside its borders is not easy for "made in China". Although the prices are more attractive, «there are manufacturers such as Solaris, Optare, Vdl, Volvo, Proterra, which already have excellent track records» and are therefore able to impose themselves in tenders.
24 BYD electric buses for Sweden
BYD, anyway, is gaining positions also in European market. Recently, in Sweden, the company has received an order for 24 electric buses for the province of Södermanland's public transit operator, Nobina. This follows an order for 42 electric buses signed by the same public transport company (Nobina) for Oslo, in Norway. The buses for Sweden will be delivered in summer 2019.