Irizar e-mobility to supply fifteen electric buses in Bremen
Irizar e-mobility has secured a contract to supply fifteen new electric buses to Bremer Straßenbahn AG, which will operate on the streets of Bremen from next year. The chosen model is the 18 metre long Irizar ie bus. The contract for the fifteen new ie bus units has been signed through Jebsen & Jessen Industrial […]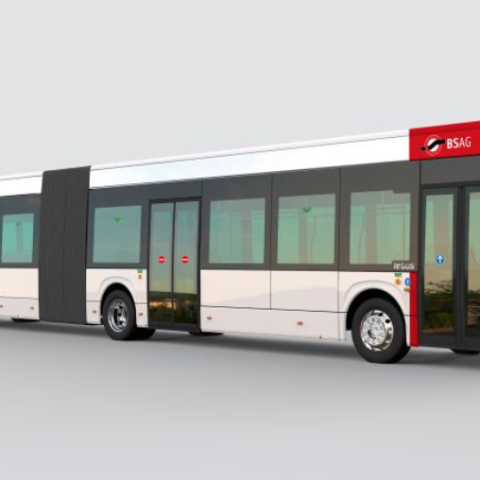 Irizar e-mobility has secured a contract to supply fifteen new electric buses to Bremer Straßenbahn AG, which will operate on the streets of Bremen from next year. The chosen model is the 18 metre long Irizar ie bus.
The contract for the fifteen new ie bus units has been signed through Jebsen & Jessen Industrial Solutions GmbH, which is the distributor for Irizar e-mobility in Germany (they also market the Mellor Sigma range in DACH region).
Irizar zero emission buses for Bremen
This partnership allows Irizar to reach new customers in the German market, while also providing local support for customers who have already chosen the brand (such as Dusseldorf, Hamburg and Frankfurt).
Bremer Straßenbahn AG's decision to opt for the Irizar ie bus is in line with the company's commitment to reducing emissions and transitioning to more sustainable forms of transport.
The Irizar ie bus is designed with passenger comfort in mind, with features such as low-floor, air conditioning, and spacious interiors.