London first fast-charged bus route to be electrified by Irizar e-mobility – Go Ahead 
Irizar e-mobility and Go Ahead London have signed a contract to supply 20 buses and related charging infrastructure to electrify route 358 in south London, the first ultra-fast opportunity charging route in the capital. Chargers are to be provided by Jema Energy (Irizar Group). One year ago Mayor of London, Sadiq Khan, announced that all new buses […]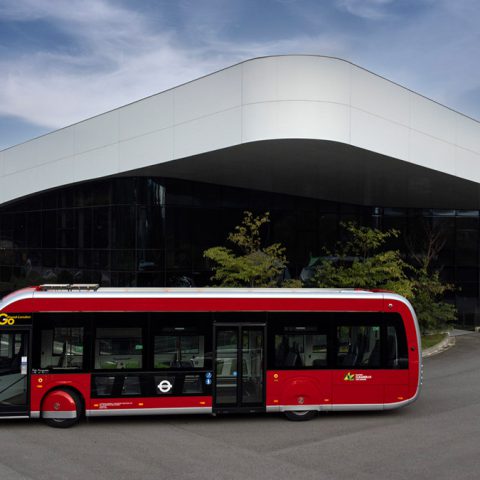 Irizar e-mobility and Go Ahead London have signed a contract to supply 20 buses and related charging infrastructure to electrify route 358 in south London, the first ultra-fast opportunity charging route in the capital. Chargers are to be provided by Jema Energy (Irizar Group).
One year ago Mayor of London, Sadiq Khan, announced that all new buses ordered by Transport for London (TfL) for the capital are set to be zero-emission.
The first contract for Irizar e-mobility in the UK
Go Ahead, London's largest bus operator, has signed a contract for the purchase of twenty electric buses and supporting  charging infrastructure. Two 450kW ultra-fast chargers for the route terminals and 100kW depot chargers capable of charging two buses simultaneous at 50kW for the bus garage will be supplied by Jema Energy (a subsidiary company of the Irizar Group). 
The vehicles are scheduled for delivery from late 2022. Those attending the Euro Bus Expo show in Birmingham will have the opportunity to exclusively view the first bus, which will be on display at stand A10 on the 1st, 2nd and 3rd of November.
The model chosen is the 12-metre Irizar ie tram, the first to be manufactured with right-hand drive and the first to be launched in the UK.
Irizar electric buses for Go Ahead
The buses will be powered by batteries manufactured by the Irizar Group and will be charged between trips using two fast charging inverted pantograph systems to be installed at Crystal Palace and Orpington Bus Stations, allowing the buses to be charged in less than five minutes and enabling them to perform the required service effortlessly. After finishing the route, the buses will receive a short top up using the depot based chargers.
The Irizar ie tram's front end design meets Transport for London's 2024 Bus Safety Standards in terms of front end pedestrian protection, the manufacturer highlights.
"We are delighted that Go Ahead, London largest bus operator, has chosen our technology; this is a clear testament to the confidence placed in our products and proof of their quality and reliability. London is investing heavily in sustainable public transport solutions and we are honoured for Irizar e-mobility to play a part in this goal. Our technological race continues, and this operation will see our company launching the first super-fast charging route in London, complying with the high standards set by Transport for London", stated Iñigo Etxeberria, Managing Director of Irizar e-mobility