Iveco announces a new record mileage for the E-Way: 543 on a single charge
543 km in 48 hourse on a single charge. It's the record mileage reached by an Iveco E-Way operated in Germany by Verkerhrsbetriebe Bachstein (based in Lower Saxony). The performance has been certified by TÜV Nord, Iveco Bus points out. Carried out on the initiative of the company Verkerhrsbetriebe Bachstein last July, this test took […]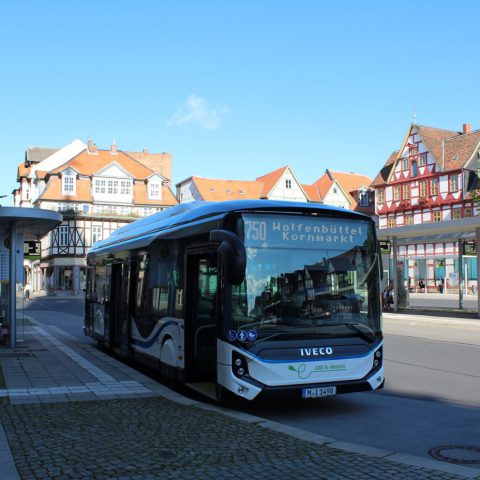 543 km in 48 hourse on a single charge. It's the record mileage reached by an Iveco E-Way operated in Germany by Verkerhrsbetriebe Bachstein (based in Lower Saxony). The performance has been certified by TÜV Nord, Iveco Bus points out.
Carried out on the initiative of the company Verkerhrsbetriebe Bachstein last July, this test took place over two days, from 5.30 am to 4 pm. Such an electric bus range was achieved with a 335-kWh battery pack, finally covered 543 kilometers, leaving a 3% residual State of Charge. Energy consumption was calculated to be 0.61 kWh / km. 
Record mileage thanks to on-board telematics
"We had already completed a first test on our test track running already 527 kilometers on a single charge. We are delighted with this new record performed this time by a customer in real operating conditions. It proves the ability of the Iveco Bus E-Way to go even further." says Stéphane Espinasse, Iveco Bus Brand Leader. 
"I didn't believe it, but now I'm proud to have performed this feat on urban and suburban routes in the Braunschweig region in school missions," said Malte Seek, the driver. 
For Jan Behrendt, CEO of Verkerhrsbetriebe Bachstein, this is a real challenge for drivers: "They are the ones who hold the wheel and manage the entire vehicle. Thanks to on-board telematics, they know at all times what they can and cannot do. For me, this record foresees well the future of electro mobility".