Jiangsu Alfa Bus invests in Bulgaria. Plans for a 25 million euros electric bus plant
Chinese manufacturer of electric buses will be producing in Bulgaria in a new 25 million euros plant. The Chinese companies ACN Worldwide and Jiangsu Alfa Bus in fact have signed a memorandum of understanding (MoU) with Bulgaria's investment agency for cooperation in the construction of a 25 million euro ($27.8 million) plant for electric buses and research and development […]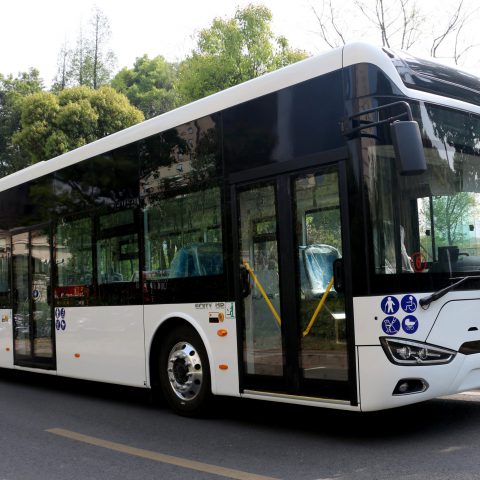 Chinese manufacturer of electric buses will be producing in Bulgaria in a new 25 million euros plant. The Chinese companies ACN Worldwide and Jiangsu Alfa Bus in fact have signed a memorandum of understanding (MoU) with Bulgaria's investment agency for cooperation in the construction of a 25 million euro ($27.8 million) plant for electric buses and research and development centre in Bulgaria. The news is reported on the specialized media SeeNews.
Jangsu Alfa Bus is already active in Europe as Alfabus Europe: the first two vehicles were delivered to Arriva Group in Italy in late 2018.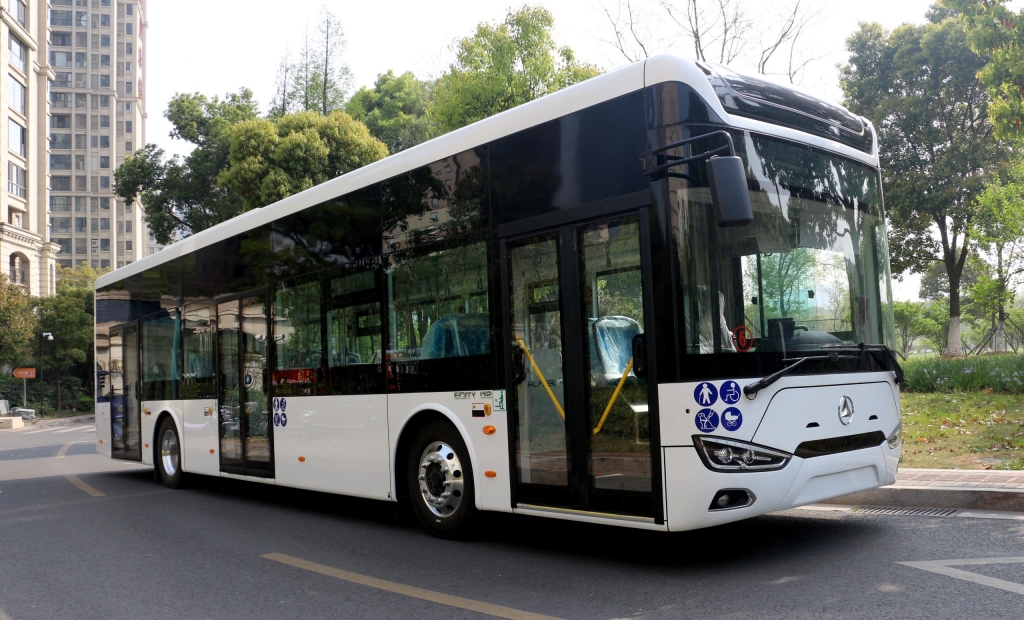 250 jobs in Jiangsu Alfa Bus e-bus production in Bulgaria
The investment by ACN Worldwide and Jiangsu Alfa Bus is expected to create 250 jobs, the Bulgarian government said. As reported on SeeNews, Bulgarian government officials have been visiting the production facilities of Jiangsu Alfa Bus company in China. ACN Worldwide describe itself as a "investment service and trading platform" dedicated to help clients to "better understand the importance of spreading risks in their investments and appreciate the diverse opportunities available in different parts of the world".
"We have highly qualified personnel in this industry, as leading companies manufacture high-tech automotive equipment here," deputy prime minister of Bulgaria Mariana Nikolova was quoted saying.
Jiangsu Alfa Bus in Europe
Alfabus Europe, established in late 2018, has commercialized in Europe the Ecity L12, a classic 12 meter city bus built in China. Jiangsu Alfa Bus produces about 3,000 buses every year in its plant in Jiangyin, 150 km from Shanghai. The first Alfabus full electric bus was built in 2002, the first opportunity for a massive deployment of electric buses happened six years later, on the occasion of the 2008 Beijing Olympics. In 2012, the company signed a strategic partnership with Shanghai E-car with regards to research and development related to new products with electric driveline.
The Ecity L12 offered by Alfabus Europe to European market is not the exact vehicle distributed on the Chinese market. Dozens of changes have been made to make it suitable to western markets, including the doubling of the rear door, improvements in internal layout in order to facilitate mobility, air conditioning system.
Up to 354 kWh of batteries for Ecity L12
The original "skeleton" of the vehicle is anyway intouched, made on a monocoque structure. The bus is moved by the permanent magnet synchronous motor (Tqsl100a-6/380) capable of delivering up to 210 kW and 2,400 Newtonmetro and the (large) equipment of batteries, able to store up to 354 kWh of electricity (you can also opt for 290) and to charge completely in about six hours.
The batteries are divided into twelve modules: six on the roof, six in the rear. From 2019 on, Ecity L12 will also be equipped with a pantograph for fast charging (an option that would naturally be combined with the reduction of the capacity of batteries on board).