Karsan awarded tender in Sofia for 30 e-Jest electric minibuses
Karsan will deliver 30 e-JEST minibuses to Sofia, under an agreement signed with the municipal operator Stolichen Avtotransport. Bulgaria thus follows in the footsteps of France, Romania, Portugal and Germany, where the largest number of e-JEST minibuses are sold. Okan Baş, CEO of Karsan, said: «We doubled our exports in 2021 compared to the previous […]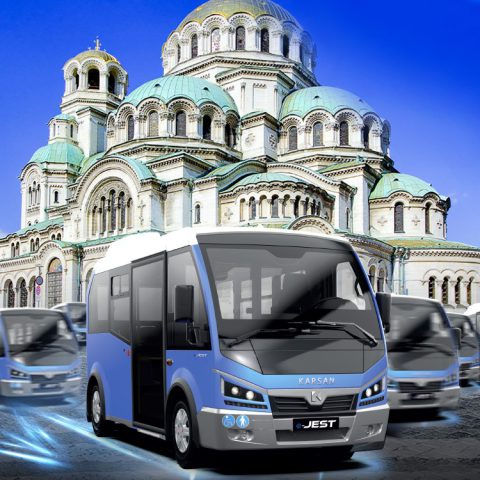 Karsan will deliver 30 e-JEST minibuses to Sofia, under an agreement signed with the municipal operator Stolichen Avtotransport.
Bulgaria thus follows in the footsteps of France, Romania, Portugal and Germany, where the largest number of e-JEST minibuses are sold. Okan Baş, CEO of Karsan, said: «We doubled our exports in 2021 compared to the previous year and entered 2022 with the same growth target. In this context, we have signed a very important agreement. With e-Jest minibuses, Karsan won the tender to deliver 30 units of electric minibuses for the city of Sofia in Bulgaria. Our goal is to deliver all 30 units to the city in 2022. We will sign more major agreements this year as we aim to grow further with our vision of an electric future»
Recalling that Karsan delivered its first electric minibus to Bulgaria last year, Okan Baş added: «In 2021, we have already delivered 4 units of e-Jest minibuses to Dobrich, Bulgaria. With this project, we will grow stronger here in Bulgaria, and reach a fleet of 34 electric vehicles by the end of 2022 . The market for minibuses between 3.5 and 8 tons was 65 units in Bulgaria in 2021. We have already taken a very important step by winning the tender for 30 electric minibuses in Sofia. At Karsan, we believe we will command a significant portion of the Bulgarian minibus market in 2022».