20 Karsan-made electric buses are headed to Romania, where the Turkish manufacturer has reached an agreement with the municipality of Dej. The contract follows the victory of the tender funded by the European Union Regional Development Fund for the modernization of public transport in the region. The town will receive 16 Atak Electric and 4 Jest Electric buses within 2020.
Dej is a 30,000 inhabitants city some 50 km north of Cluj Napoca, a city that has massively invested in Solaris Urbino electric.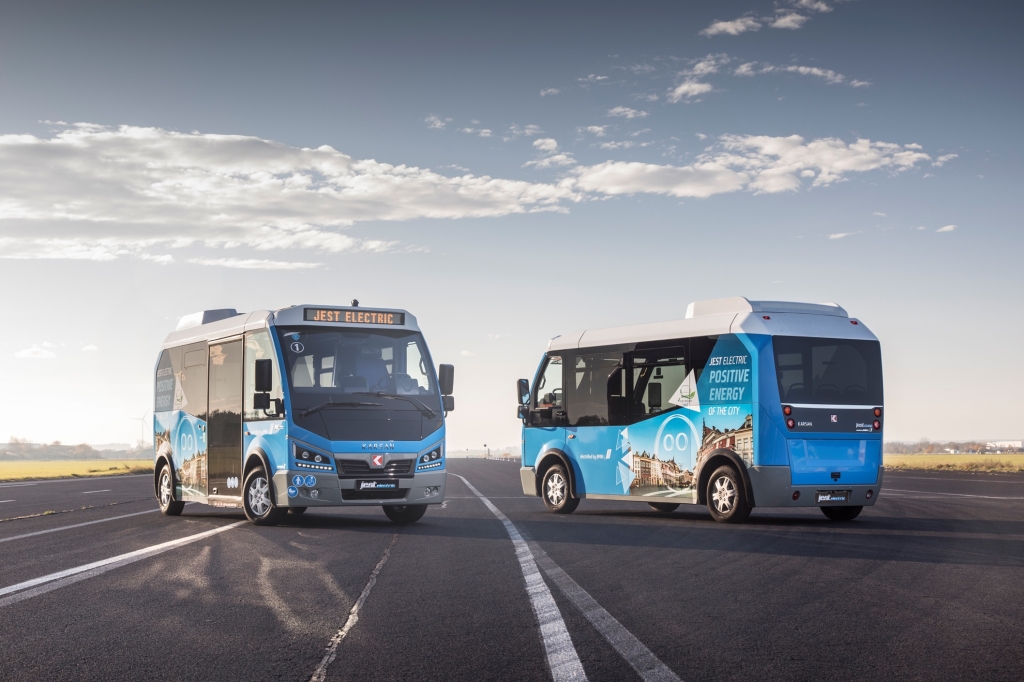 BMW batteries on Karsan electric buses
The main feature of the battery-electric buses by Karsan is the technology supplied by BMW. The 6-meter electric minibus Karsan Jest Electric, unveiled in late 2018, stands out for having also the electric motor provided by the German car producer. It delivers up to 125 kW and 290 Nm torque. The battery, on the Jest Electric, could be chosen in 44 kWh or 88 kWh version. The range, according to the manufacturer, is up to 210 km.
Karsan Atak Electric, TM4 provides the motor
On the other hand, the Karsan Atak Electric has been launched in June 2019 and is driven by a 230 kW central motor by TM4 SUMO MD (Dana Incorporated). Running on a total 220 kWh battery capacity with five 44-kWh batteries developed by BMW, the 8-meter Atak Electric boasts a stated 300 km range. The vehicle's batteries can be charged in 5 hours with AC charging, and in 3 hours with DC charging units.