Karsan unveils the Atak Electric. With BMW batteries
Following the Jest, also the Karsan Atak will very soon be available in battery electric version. The Turkish brand presented in Munich the zero emission variant of the 8-metre bus. The key feature is the battery technology: as the Jest, the Karsan Atak Electric is equipped with the same batteries mounted by BMW on the […]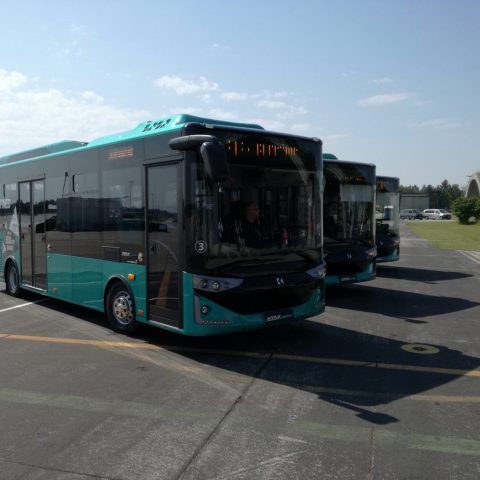 Following the Jest, also the Karsan Atak will very soon be available in battery electric version. The Turkish brand presented in Munich the zero emission variant of the 8-metre bus.
The key feature is the battery technology: as the Jest, the Karsan Atak Electric is equipped with the same batteries mounted by BMW on the i passenger car range. Different situation under the bonnet: while the Jest Electric is also equipped with BMW motor, the Atak is powered by a 230 kW central motor by TM4 SUMO MD (Dana Incorporated).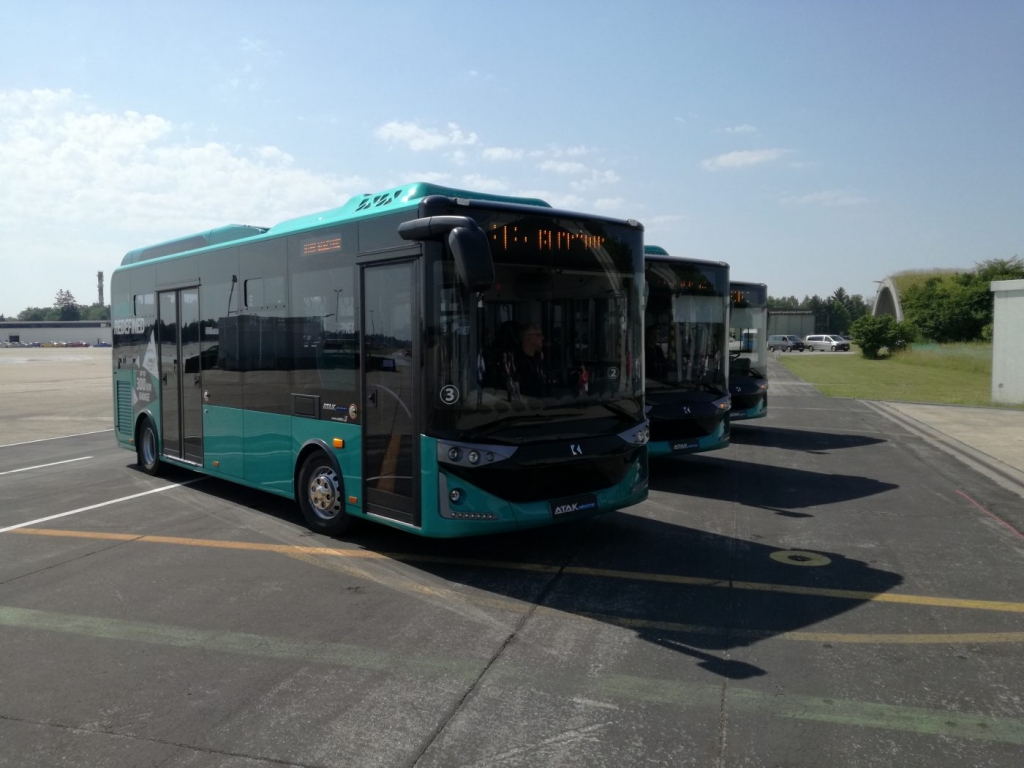 BMW batteries on Karsan Atak Electric
The launch of Karsan Atak Electric (that was anticipated at IAA Hannover 2018) comes just over six months after the presentation, again in Munich, at BMW home town, of the Jest Electric, which took place last November. Five battery modules for a total of 220 kWh allow the Atak Electric to cover, according to the manufacturer, 300 km. The batteries are guaranteed for four years and 200,000 kilometers.
Mass production? Starting from August
As already mentioned, the vehicle is moved by the PM (permanent magnet) central electric motor TM4 SUMO MD. A motore capable of 230 kW and 2,400 Nm of peak torque. The charging time is quantified by the manufacturer as follows: 5 hours with AC plugin and 3 hours with rapid recharging.
Thanks to the regenerative braking system that allows the recovery of energy, the batteries can self-recharge up to 25 percent. The roadshows for Europe will start in August and mass production will start in the same month.
52 people on Karsan Atak Electric
The driveline system is not the only novelty of the Karsan Atak Electric. In fact, the front and back have been completely redesigned. The lights are led. On the bus there is room for a 10.1-inch touch screen, a 12.3-inch digital dashboard, USB sockets and wifi connection. The capacity? 52 passengers. 18 + 4 or 22 + 4 are the available seats layout of the seats.
Karsan, the Atak Electric is a unique model
According to the CEO of Karsan Okan Baş, a number of 35 Jest Electric have started to circulate in some European countries including France, Germany and Greece. "We are proud to present the Atak Electric – continued the Ceo -, which is also distinguished by its new design, and which is a pioneer in its field with its autonomy, technology and unique size.
Karsan CEO Okan Baş was pleased to report that 35 Jest Electrics are already in use in a number of European countries including France, Germany and Greece. And now the electric version of Atak is coming: "In collaboration with BMW, which is a pioneering automotive brand in terms of electric vehicle technologies, we are producing electrically-powered mass transport solutions for the whole world – the CEO adds -. We are thrilled to launch Atak Electric, a pioneer in the market with its long range, unique technologies and dimensions, and with a brand new look".