A fleet of 16 e-buses operated by Keolis to conquer the Australian roads
Sixteen new electric buses operated Keolis to serve about 60 thousand residents, in the name of the fight against carbon dioxide emissions and sustainable mobility. It's happening in Australia's Queensland, where the state's transport and highways division has commissioned Keolis Downer to create the state's first 100% electric bus depot, using renewable energy. Structured around […]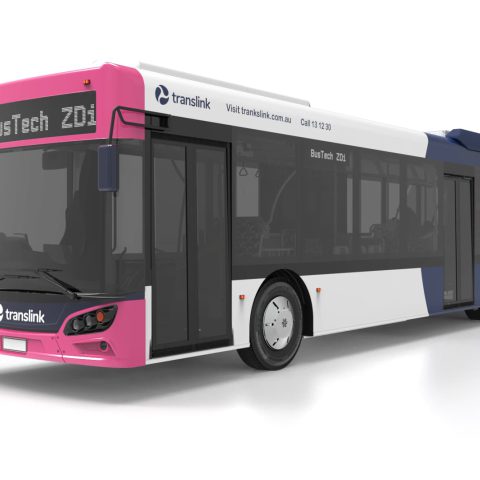 Sixteen new electric buses operated Keolis to serve about 60 thousand residents, in the name of the fight against carbon dioxide emissions and sustainable mobility. It's happening in Australia's Queensland, where the state's transport and highways division has commissioned Keolis Downer to create the state's first 100% electric bus depot, using renewable energy.
Structured around nine routes with 16 zero-emission buses, this new fleet of buses – which Keolis will purchase from Australian manufacturer BusTech – will serve about 60 thousand residents, covering the area surrounding Brisbane's Upper Bayside and North Lakes suburbs. Currently, the buses operating in this vast territory are diesel-powered.
The introduction of these 16 vehicles to replace the existing sixteen diesel-powered vehicles is expected to avoid nearly 14,000 tons of carbon emissions: a major achievement that will help improve the quality of life for area residents by reducing noise and air pollution.
Keolis conquers Australian roads
The North Lakes bus depot will be fully converted into an electric charging facility where the future fleet of buses will be maintained and charged. The entire project – the purchase of the 16 vehicles and the work required to adapt the depot – will cost a total of €9.7 million (15.6 million australian dollars) and will be jointly funded by Queensland State Queensland and Keolis Downer, Keolis' subsidiary in Australia. The project reflects Queensland's commitment to promoting the energy transition throughout the and its goal of producing 50 percent of its energy using renewable sources by 2030.
Keolis has carved out a leading role for itself in local public transport in Australia: in recent weeks, in fact, Keolis Dower has obtained a contract to operate more than 400 buses in the Sydney region. An agreement that will come into force on October 31, 2021 and that includes the introduction of 125 electric vehicles by 2030.