Navistar to produce electric trucks and school buses
Navistar approaches the era of electric truck and bus development. The American company has launched a new business unit to this purpose, named NEXT eMobility Solutions. Vehicles developed by NEXT, based in Detroit, will be offered under the umbrella of Navistar subsidiaries International Truck and IC Bus. Navistar plans to have IC Bus electric school buses available […]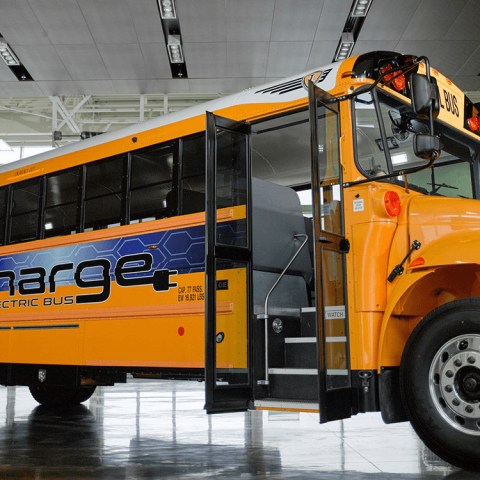 Navistar approaches the era of electric truck and bus development. The American company has launched a new business unit to this purpose, named NEXT eMobility Solutions.
Vehicles developed by NEXT, based in Detroit, will be offered under the umbrella of Navistar subsidiaries International Truck and IC Bus. Navistar plans to have IC Bus electric school buses available at the end of 2020, while International medium-duty electric trucks will be introduced in early 2021.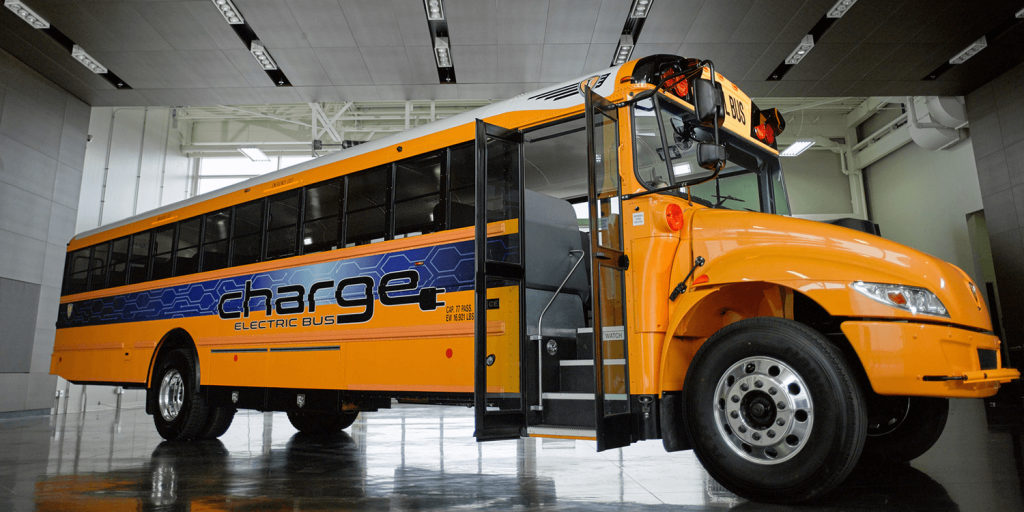 Navistar to produce electric school buses
Navistar showed a first electric school bus prototype, called IC Bus chargE, in spring 2018. The bus was developed in partnership with Volkswagen Truck & Bus and was expected to reach serial production in late 2019 or early 2020.
Navistar electric school bus will join other competitors in the US market, which shows a peculiar focus on the electrification of school bus fleets. For instance, Proterra and Daimler look together at the electrification of North American school bus market. At IAA Hannover 2018 Proterra and Daimler announced they have entered into an agreement to explore the electrification of select Daimler heavy-duty vehicles. And the launch of the first electric school bus realized by Proterra and Thomas Built Buses (subsidiary of Daimler Trucks North America) together was officially announced by Proterra in the end of October during the 44th Annual National Association of Pupil Transportation (NAPT) Conference
At the end of 2018, New York State has launched an electric school bus test fleet. The five vehicles were purchased from Lion Electric and are used by the operator National Express.
NEXT eMobility Solutions led by Gary Horval
The NEXT eMobility Solutions team will be led by Gary Horvat, Navistar's vice president for eMobility. He brings extensive electric vehicle experience from both the automotive and technology startup space. Horvat led technology development for the electric bus product line of Proterra. He was also responsible for the development and application of powertrain and electrical components at Denso International, and before that, led improvements to Fisker Automotive's extended-range electric vehicle.
NEXT has established a comprehensive "four Cs" approach to developing eMobility solutions, Navistar explains in a press release. The unit will provide 'consulting' services on charging infrastructures and telematics, it will be in charge of 'constructing' the vehicle and provide 'charging' solutions. Finally, 'connecting' systems will be provided.
Navistar, an electric truck concept already displayed
NEXT eMobility Solutions exhibited a prototype electric version of the International MV Series medium-duty vehicle, the eMV, at the International Truck booth at the North American Commercial Vehicle show in Atlanta, from October 28 to 31. The truck is based on the production version of the diesel-powered International MV Series and has reportedly been developed together with TRATON group.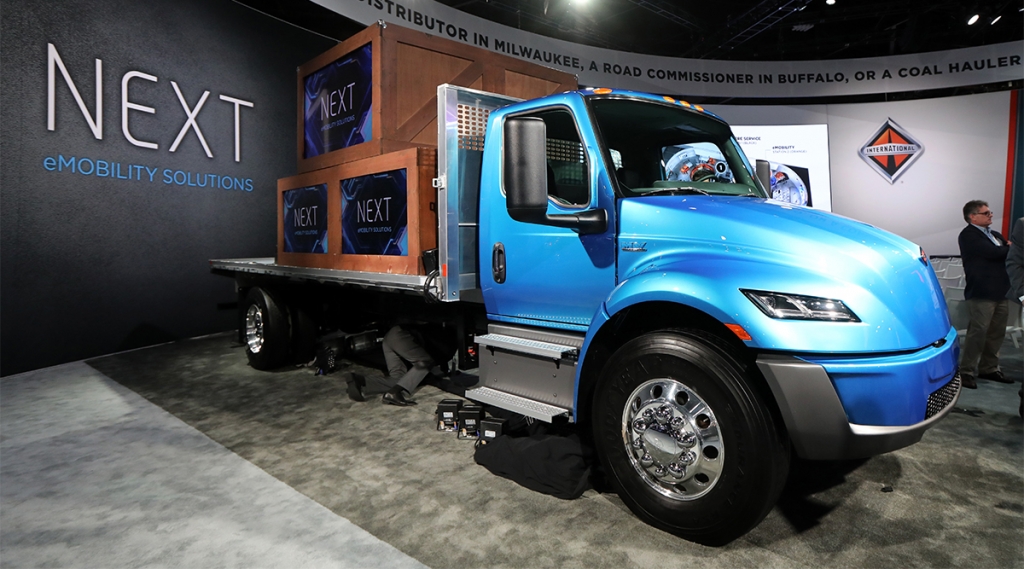 "Companies interested in operating electric trucks have more questions than answers; they are looking for a partner who also brings clarity," said Persio Lisboa, Navistar executive vice president and Chief Operating Officer. "NEXT combines the technical expertise required to develop leading electric vehicles with the industry experience to deliver custom solutions that go beyond the vehicle. NEXT will combine the lean and agile approach of a start-up with the proven engineering and manufacturing capabilities of Navistar. The team is well positioned to deliver rapid, customer-focused innovations in the eMobility space."