New York State, 24 million dollars funding to replace old ICE buses with electric ones
More than $24 million fundings to replace diesel-powered transit buses with new all-electric transit buses in the state of New York. The announce of the availability of such grants comes from the State Department of Environmental Conservation (DEC) and the New York State Energy Research and Development Authority (NYSERDA). The money to electrify New York […]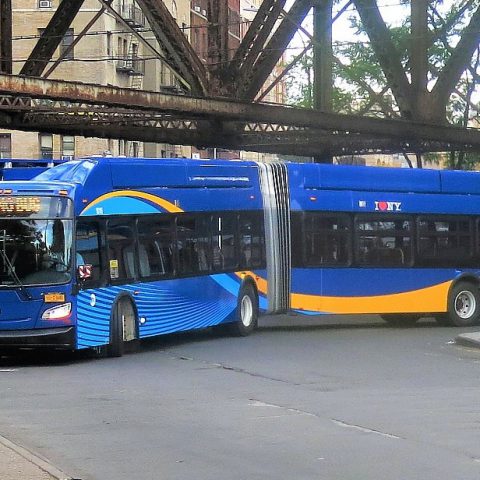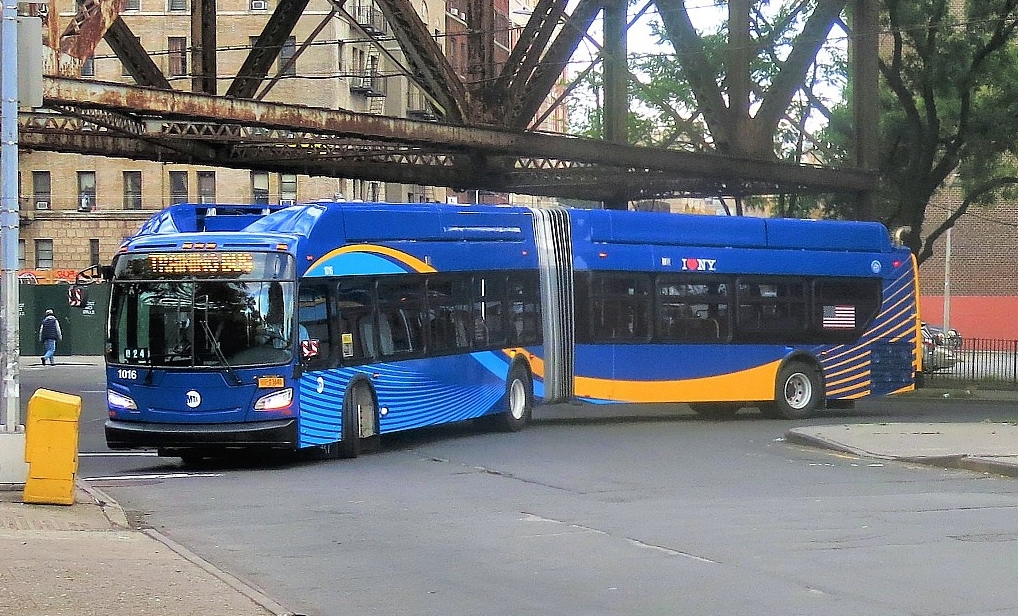 More than $24 million fundings to replace diesel-powered transit buses with new all-electric transit buses in the state of New York. The announce of the availability of such grants comes from the State Department of Environmental Conservation (DEC) and the New York State Energy Research and Development Authority (NYSERDA). The money to electrify New York buses are part of the state's $127.7 million allocation of the federal Volkswagen Settlement.
NYSERDA will administer approximately $18.4 million to fund the new electric transit buses through the New York Truck Voucher Incentive Program and the New York Power Authority (NYPA) will manage $6 million for associated charging infrastructure.
In early March the public transport authority MTA awarded Nova Bus with a major contract for no less than 165 hybrid buses. In late 2019, MTA rolled out the first 18-meter zero emission bus in New York (from New Flyer) on one of the city's busiest crosstown routes – the 14th Street busway – as part of the agency's plan to enhance and modernize the bus fleet. 15 articulated electric buses are bound to hit New York roads, according to the order signed in March 2019.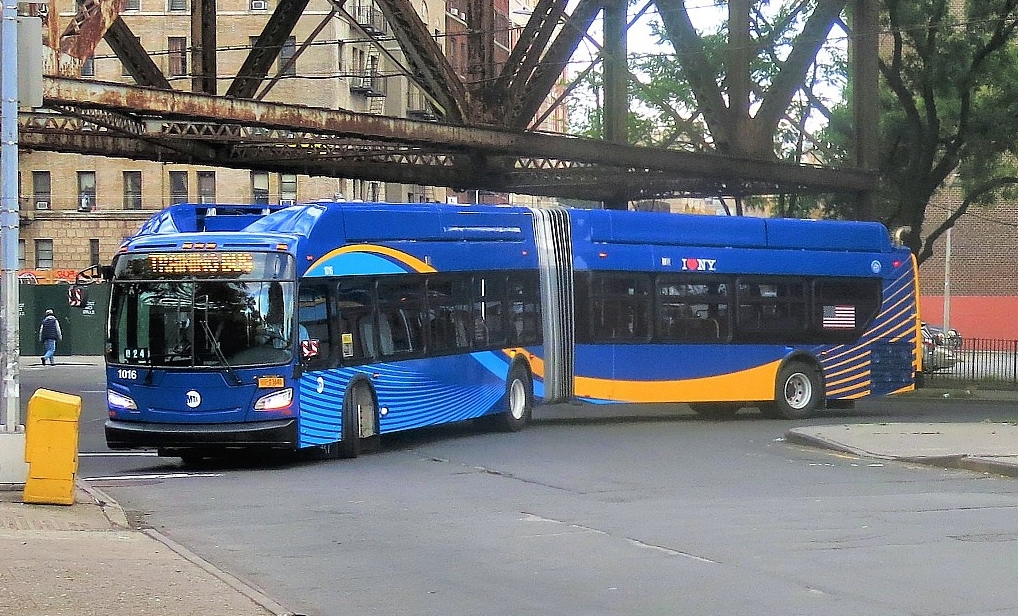 Buses older than 10 years? Must be removed
Funding is available, NYSERDA points out, to replace existing diesel-powered transit buses with model year 2009 and older engines, which must be permanently removed from service and scrapped. «Transit bus replacements are targeted at New York State government entity-owned bus fleets that have bus depots located within Potential Environmental Justice Areas (PEJAs), or operate routes that serve PEJA areas – quoting NYSERDA communication -. DEC considers PEJAs to be communities of color or low-income communities that experience a disproportionate share of environmental harms such as vehicle emissions and pollution». DEC is a government agency that has the mission to conserve, improve and protect New York's natural resources.
Funding to increase the electric buses in New York
The transit bus replacement funds will be administered through NYSERDA's New York Truck Voucher Incentive Program (NYTVIP), which provides point-of-sale rebates to reduce the cost for businesses and municipalities that want to purchase new, clean electric or alternative-fueled vehicles (e.g., commercial trucks and buses). The rebate will initially reduce the incremental cost of purchasing all-electric transit buses by up to 100 percent and help increase the number of all-electric transit buses on New York's roadways while removing older diesel-powered vehicles trucks through a scrappage requirement. These new all-electric transit buses will be required to be housed at bus depots or operate on routes located within Environmental Justice communities.
The resources were secured to mitigate damages from the Volkswagen emissions cheating scandal through the federal settlement with Volkswagen. The state's strategically leveraged investment of settlement funds is anticipated to result in at least $300 million of clean vehicles and infrastructure on New York's roadways. The transportation sector is currently the largest source of greenhouse gas emissions in New York according to NYSERDA's figures, representing approximately 34 percent of the state's total emissions.
Grants to tackle pollution in New York
DEC Commissioner Basil Seggos said, "The transportation sector remains the largest source of greenhouse gas emissions in New York, and by taking action to remove the worst polluters from our roads, communities across the state will benefit, especially those overburdened by pollution in our cities"
Alicia Barton, President and CEO, NYSERDA said, "The Truck Voucher Incentive Program enables us to support fleet owners in their efforts to add cleaner, more efficient trucks and buses that support the state's nation-leading efforts to reduce greenhouse gas emissions under Governor Cuomo's Green New Deal.  Supporting a statewide effort to increase the use of all-electric busses and ramping up electric vehicle charging stations gives fleet owners the confidence they need to go greener and cleaner with their vehicles and hastens our ability to ultimately eliminate New York State's carbon footprint."
NYPA President and CEO Gil C. Quiniones said, "We are pleased to be working with DEC and multiple transit agencies to implement charging solutions for their new electric bus fleet deployments. The greening of public buses, with their high mileage and extensive travel in populated urban areas, is a key element in New York State's strategy for making significant air quality improvements and meeting established carbon reduction goals. And NYPA's expertise with the deployment of fast chargers, particularly under our EVolveNY program, directly applies to the electrification of heavy-duty fleets."
Department of Transportation Commissioner Marie Therese Dominguez said, "Creating a transportation network that is safe, reliable and environmentally sustainable is at the heart of DOT's core mission and this funding will help to achieve that goa".