Nobina to deploy new generation VDL Citea buses for regional operations in Sweden
Nordic region's largest public transport operator Nobina will be the first in Sweden to put the new generation VDL Citea into operation. The electric buses, which are a Class 2 design and developed from scratch, are to be used for regional traffic in Ale in the area covered by the transportation authority Västtrafik.  The four […]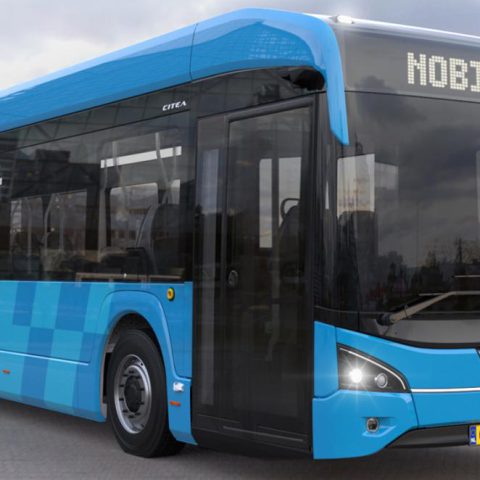 Nordic region's largest public transport operator Nobina will be the first in Sweden to put the new generation VDL Citea into operation. The electric buses, which are a Class 2 design and developed from scratch, are to be used for regional traffic in Ale in the area covered by the transportation authority Västtrafik. 
The four buses ordered by Nobina are the new generation VDL Citea LE-122 and are equipped with batteries of 490 kWh. They have a low-entry design. The buses will be put into operation in the summer of 2023, VDL says.
The bus, purpose-built for electric traction, was previously presented on an online event in May 2021. The launch was announced in December 2020. A large order was scored in France.
VDL Citea new generation unveiled at InnoTrans
The new product family is the outcome of a new concept entirely developed on an electric driveline. And, for the first time, it houses batteries in the floor (in the standard version of 306 kWh). Maximum battery capacity is 490 kWh, with the kWh exceeding 306 put on the roof. Battery modules are assembled in-house by the VDL group. Formula is NMC, supplier not mentioned. What is interesting is passenger capacity: 110 people can be welcomed on the version with standard battery capacity.
The extensive product development of the new range Citea is based on VDL's extensive experience with electric buses in real operation. More than 1,300 buses have travelled more than 200 million kilometres since the start in 2013, of which 25 million in the Nordic region. The new generation VDL Citea is developed with both social and environmental sustainability in mind. The buses will be produced in a brand new carbon-neutral factory in Roeselare, Belgium, and have undergone extensive testing, among other things, in the winter climate of northern Sweden.
VDL Citea new generation for Nobina
"The new product generation is based on VDL's long experience with electric public transport. Many interesting technical solutions and new concepts ensure low energy consumption, a long range and high comfort for both driver and passengers. Development is moving very fast and as the largest public transport operator in the Nordics, and with the most electric buses in the fleet, we look forward to an exciting exchange with VDL Bus & Coach," says Jens Råsten, Fleet Manager at Nobina Group. 
"We are very happy about the trust that Nobina has placed in us. Nobina and VDL have collaborated for many years, and it is fantastic that together we can be at the forefront when electric operation is seriously becoming the first choice, even in regional operations," says Fredrik Dahlborg, CEO of VDL Bus & Coach in Sweden.