VDL new electric bus range revealed. Up the curtain on the Citea new generation
Today VDL Bus & Coach unveiled the VDL Citea new generation during a web event addressed at specialized press. According to the information previously released, the new product family is the outcome of a new concept entirely developed on an electric driveline. And, for the first time, it will house batteries in the floor. The launch […]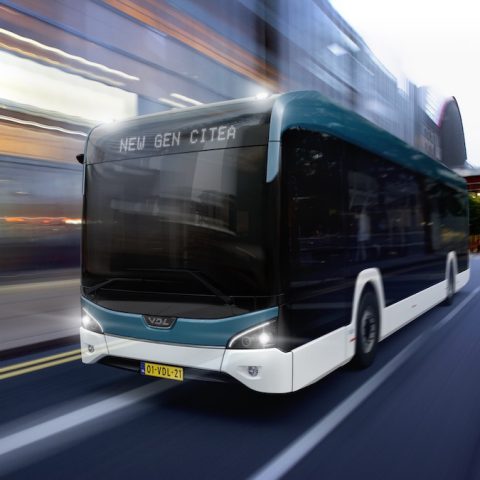 Today VDL Bus & Coach unveiled the VDL Citea new generation during a web event addressed at specialized press.
According to the information previously released, the new product family is the outcome of a new concept entirely developed on an electric driveline. And, for the first time, it will house batteries in the floor. The launch was announced in December 2020. The first vehicles are going to be deployed in Lahti, Finland. VDL states an impressive range: «All vehicles cover a distance of 500 to 600 kilometres. Even in bad weather conditions (-15 degrees Celsius), the Citea can still drive 250 kilometres 100% electrically». A battery capacity of 490 kWh is possible on a 12.2-metre VDL Citea.
The first vehicle are expected to be delivered in early 2022, with series production to begin within 2021. By the end of next year all the models of the range are said to be available.
New VDL electric bus manufactured with building blocks
VDL Bus & Coach CEO Henk Coppens introduced the online presentation: «We are committed at creating a new ecosystem, focused on sustainable transport. We see a growing need for sustainable mobility. Electrification is becoming a new standard, then there is connectivity: our buses can talk to each other. We started the project of the new generation Citea from scratch, with only the zero emission in mind. What we do here is integrating building blocks together. Many areas within the umbrella of mobility solutions can use this building blocks to create vehicles. The demand for alternative drive solutions will come up also from the coach business, and this approach with building blocks will be used also in this segment».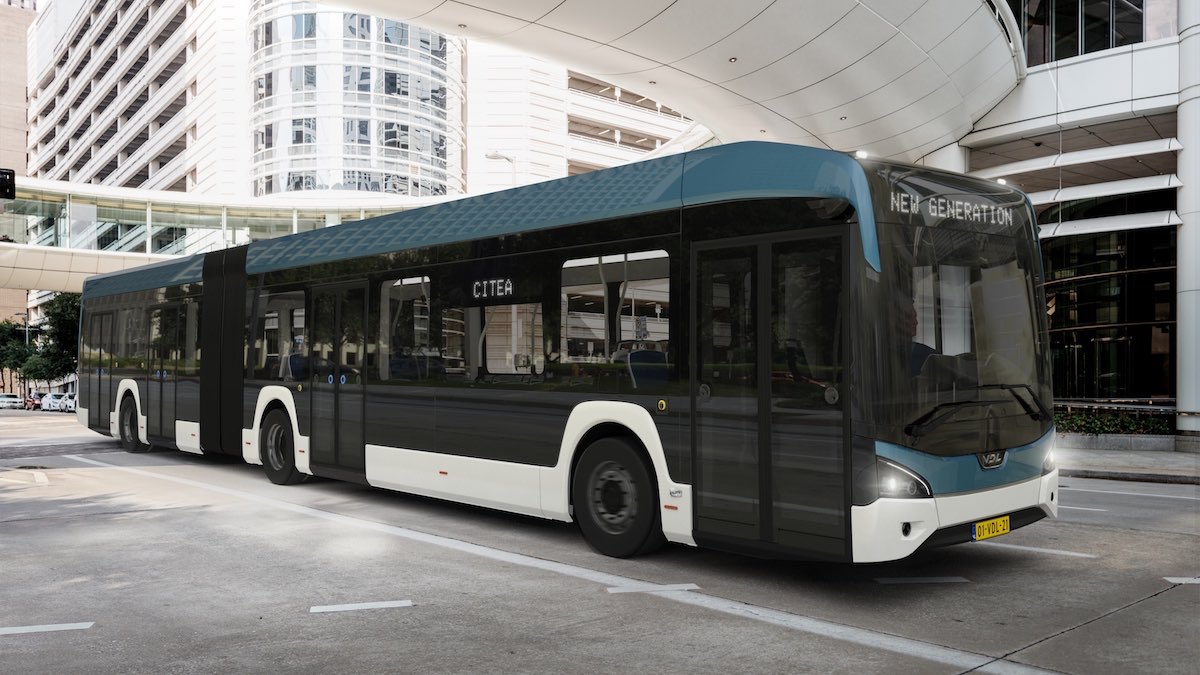 Hydrogen will be part of future VDL plans: «We have already buses on the road based on hydrogen and, as soon as the market is ready, we are ready. Hydrogen is part of the platform we are launching today. But the change must be market-driven, not technology-driven».
New electric bus family from VDL, with composite sidewalls
For this new generation of electric city buses, VDL Bus & Coach has developed a composite sidewall that consists of a single piece. This causes less vibration, reduces noise pollution and has a good insulation value, which ultimately contributes to passenger comfort.
VDL Bus & Coach commercial director Marcel Jacobs: «The trend towards zero emission is increasing. 2021 for us is being a very better year than 2020 regarding deliveries. We want to continue to stay focused on all the markets and increasing our presence in public transport in Europe. We are present in 13 markets with our own structure, in the other we are present with distributors. The new generation Citea has the goal of answering to the requirements of public transport of tomorrow».
Alex De Jong, business manager public transport: «We had our first electric bus in operation in Germany in 2015. And a few months ago we reached the milestone of 100,000,000 electric km operated. And as the vehicles are connected, we collected a lot of data, that are great resource to plan future products». Regarding specifications, De Jong mentioned that the new Citea will be 15% lighter than the current range.
Only e-buses in the new bus range from VDL
The new Citea generation is based entirely on an electric drive train. When developing such an e-vehicle, you are no longer tied to certain fixed locations of components that you had to take into account before, such as the position of the combustion engine. De Jong: "For us, it was clear that the next step of a zero emission public transport bus needed new technologies and a new way of thinking. The experiences in both the bus sector and in e-mobility are combined. The customer is offered an optimal platform, while negative factors such as limited range, fewer passengers and a higher total cost of ownership of ZE vehicles are eliminated."
The new Citea will be built in four length variants: 12.2 metres (Low Floor and Low Entry), 13.5 metres (LE), 14.9 metres (LE) and 18.1 metres (LF). The 13.5-metre version has two axles, which can compete with a three-axle unit in terms of seating capacity, the manufacturer says. Concerning range, «all vehicles can cover a distance of 500 to 600 kilometres during their entire period of use», VDL says. A battery capacity of 490 kWh is possible on a 12.2-metre VDL Citea.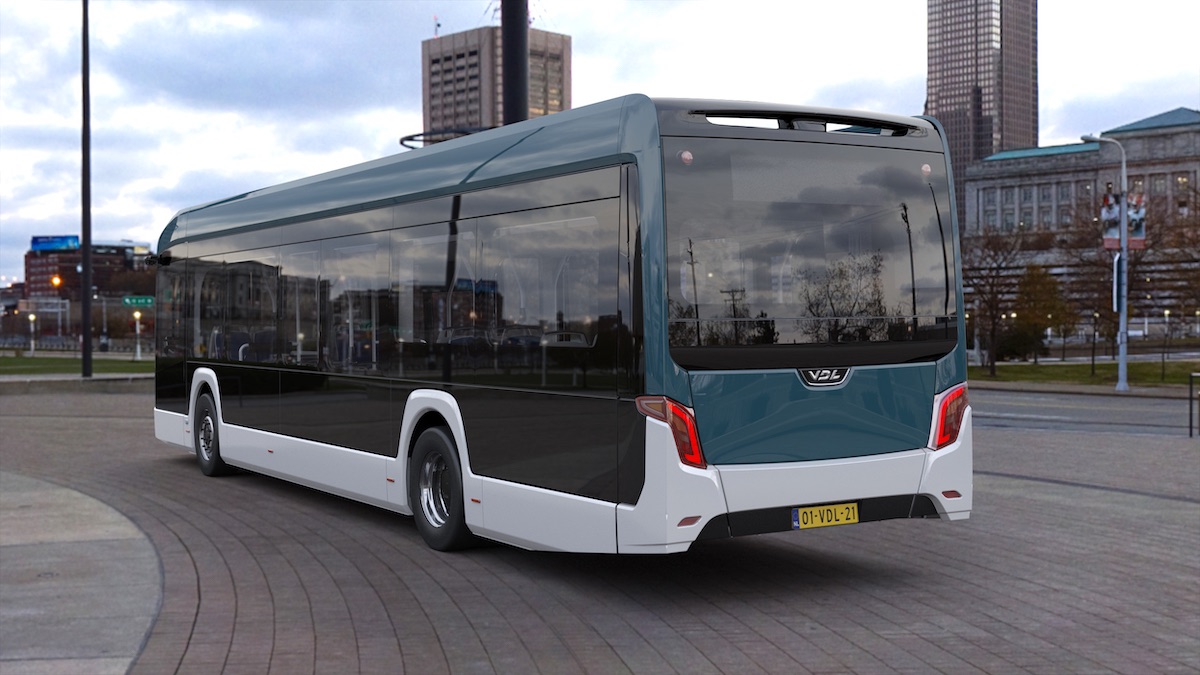 VDL Bus & Coach is thus responding to the standards demanded in city and regional transport today: in metropolitan areas, the Citeas are capable of 24-hour operation, and on regional lines, which are increasingly being electrified, routes of up to 100 kilometres and daily services of 600 kilometres are no longer an exception.
Focus on VDL Citea new generation climate control
The new Citea has different climate zones, which contribute to reduced energy consumption while optimising comfort. The driver can create his or her own thermal zone by means of an additional cab heater, which supplies warm air around the legs and torso. This allows the driver to set his or her own comfortable temperature from 17 to 27 degrees. In order to be able to set different climate zones in the new generation of Citeas, VDL Bus & Coach has developed its own heat pump system. This ensures the right temperature at the various locations in the vehicle. 60% of the heat comes from the floor.
VDL says also that «The use of double-glazing, which is standard in the new Citea, has reduced energy consumption by 10%. This greatly improves insulation performance, so that less cold is radiated from the inside of the windows, noise from outside is damped and less condensation occurs. This results in considerably more comfort for the passenger. Overall energy consumption has fallen by around 25%. In addition to double glazing, this is achieved through smart software, the driveline, climate control system, aerodynamics and weight reduction, among other things».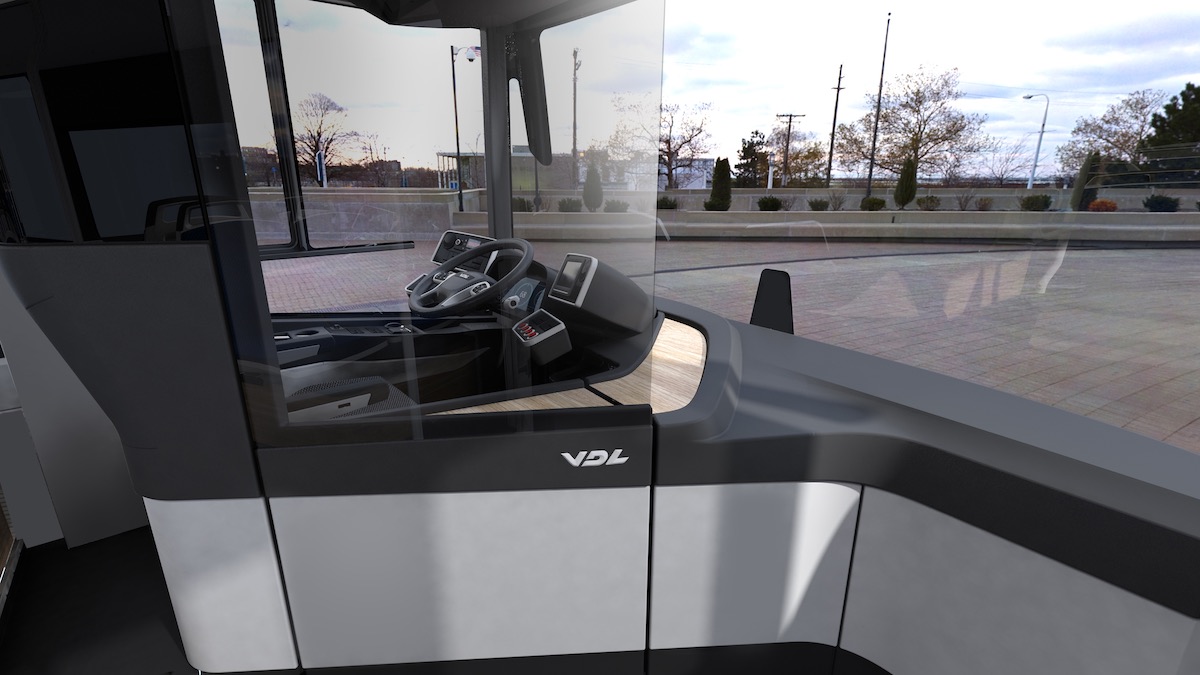 The launch of the VDL Citea new generation: in November
VDL Bus & Coach announced at the end of last year that the new Citeas would be on display for the first time during Busworld 2021. However, Europe's largest bus trade fair, which was to be held in Brussels Expo in October, will not take place. The organisation announced this at the end of March.
"Busworld would, of course, have been the ideal opportunity to show the new bus concept to the world," says Jacobs. "However, due to the size of the event and the lengthy preparations required for such an event, the only correct decision was to cancel it. Because the launch of the new Citea concept is too important, we now want to organise our own launch event. In order to increase the chances of organising a physical event, which I think we would all prefer, we want to hold this event this autumn. Hopefully, we will be able to welcome press, customers and staff in November. Further details will follow as soon as we have more information on this."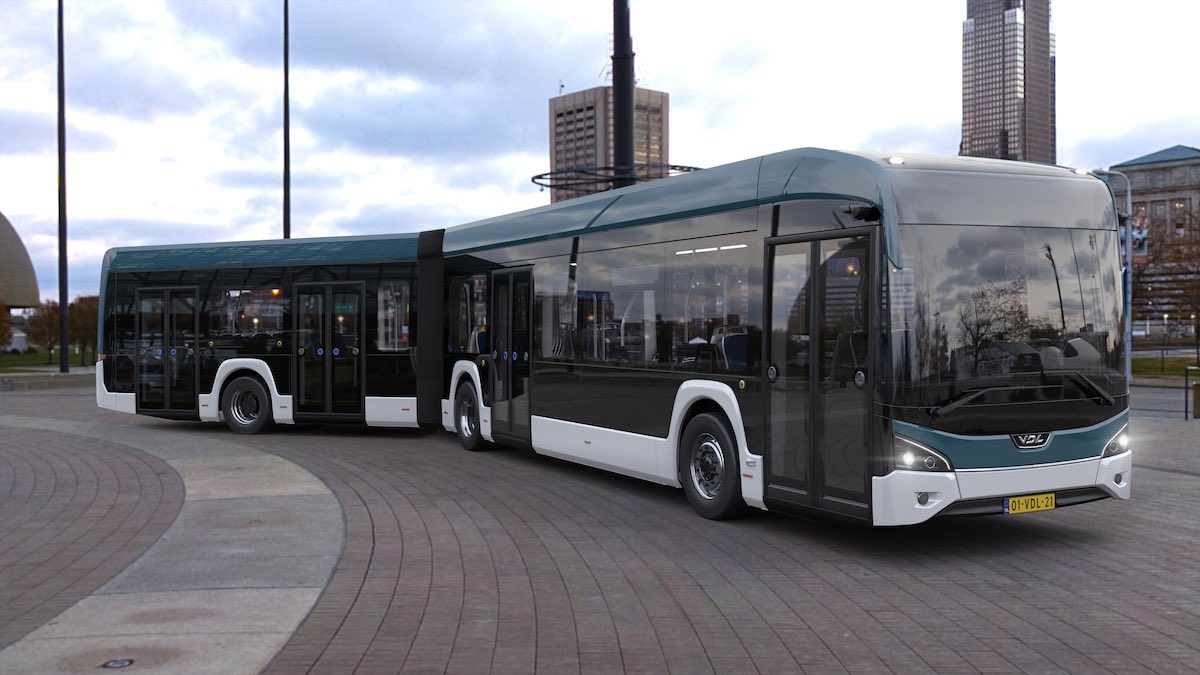 During its own launch event VDL Bus & Coach will show two types of vehicles: the LF-122 and LF- 181 (both Low Floor). The new Citea product range further includes the LE-122, LE-135 and LE- 149 (all Low Entry), as mentioned above.
VDL: manufacturing in Europe
The production process of the new generation of VDL Citeas is designed in accordance with the VDL Groep motto: 'The manufacturing industry has a future in Western Europe, Western Europe has a future because of the manufacturing industry'. The components, which together make up more than 80% of the bus's weight, are delivered from Western European countries within a 1,250 km radius of the assembly lines. After assembly, the only remaining transport is to the customer, who then puts the bus into electric service. While road transport emits more than 60 g CO2/tonne- km and shipping up to 20 g CO2/tonne-km, optimising the local supply chain contributes significantly to low environmental impact.
New range, new claim
VDL Bus & Coach is shifting its claim from 'Aiming for Zero' to 'Zero Compromise', with 'zero' taking on a double dimension. Jacobs explains: "It is a reference both to zero emissions and to the fact that, with the new generation of Citeas, we don't have to make any compromises or concessions in achieving the zero emissions targets, together with all stakeholders involved in this process."