Proterra, John Walsh is the new Senior Vice President of Sales
Today Janary 14th 2019 Proterra announced that John Walsh has joined the company as Senior Vice President of Sales. With nearly three decades of experience in the mobility industry and particular expertise in the heavy-duty vehicle sector, Walsh, Proterra says, brings a track record of helping grow companies disrupting the transportation industry. The main challenge he is […]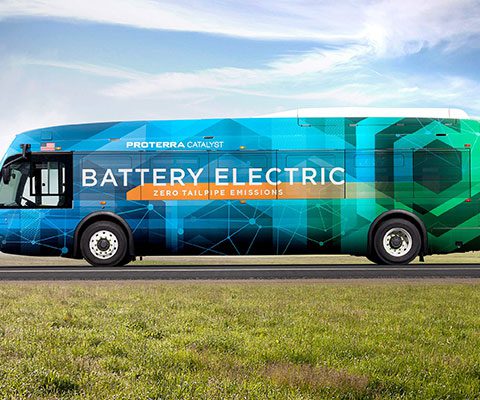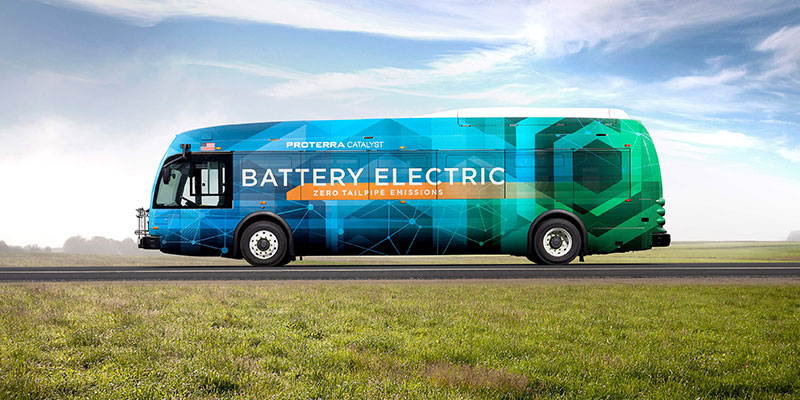 Today Janary 14th 2019 Proterra announced that John Walsh has joined the company as Senior Vice President of Sales. With nearly three decades of experience in the mobility industry and particular expertise in the heavy-duty vehicle sector, Walsh, Proterra says, brings a track record of helping grow companies disrupting the transportation industry. The main challenge he is going to face? The transition to battery electric bus fleet. A few days ago 18 Catalyst E2 electric buses have been purchased by the Port Authority of New York and New Jersey.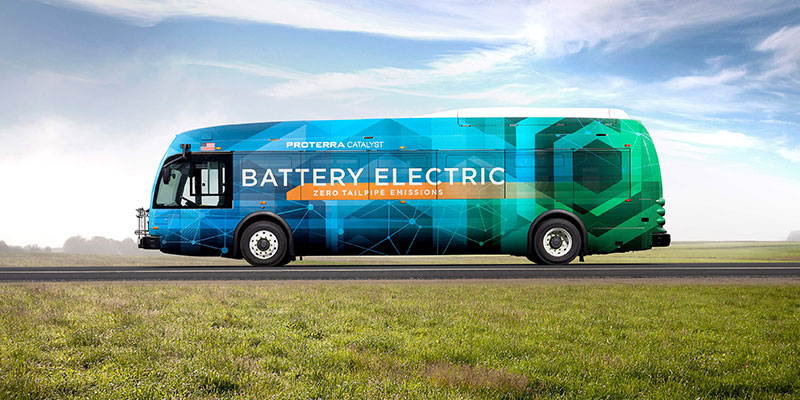 Walsh enters in Proterra
Most recently, Walsh was President and Chief Operating Officer of Davey Coach Sales, Inc., one of the leading dealers of new and used mid-sized buses and shuttles in North America, says Proterra in a press release. Prior to that, he served as President of the REV Group (NYSE: REVG), one of the largest bus manufacturing groups in the United States. Walsh was also Vice President of Sales and Marketing at ARBOC Specialty Vehicles and CEO of VPG Autos, maker of the MV-1, the first purpose-built wheelchair-accessible car. Before that, Walsh spent more than two decades at National Bus Sales & Leasing, Inc. and served as President, where he grew National from a small school bus dealership to the largest bus dealership at the time.
Electric buses in the Unites States
The electric bus market is growing as more cities continue to set ambitious goals to move fleets to 100 percent electric. For instance, California bus fleets are expected to be zero emission by 2040, according to the target of the Innovative Clean Transit rule, voted by California's Air Resources Board (CARB). This standard will ensure nearly 14,000 buses on California roads will be zero emission by 2040. Santa Barbara MTD's Board of Directors has adopted the 2030 deadline for the transition to a full electric fleet. San Francisco aims to achieve a 100 percent electric bus fleet by 2035, starting to buy only battery electric buses from 2025 on. Among the operators already committed to convert the fleet there are also AC Transit, Santa Clara Valley Transportation Authority and Monterey-Salinas Transit.
California is the US leader in electricity generation from non-hydroelectric renewable energy source (geothermal, wind, solar), but anyway, according to an analysis recently released by the Union of Concerned Scientists (UCS), across the United States, electric buses have lower global warming emissions than diesel and natural gas buses, even in cities with power grids that depend on coal and natural gas power plants
The electric bus market is entering full maturity
"As more transit agencies and cities make the transition to battery-electric bus fleets, we are thrilled to have a seasoned industry executive leading our sales team," said Proterra CCO Matt Horton. "John's extensive knowledge of the heavy-duty and specialty vehicle industries, and his experience with innovative transportation technologies will be an asset as the electric bus market enters full maturity."
"Electric buses are taking over the transit bus industry and Proterra is the company that is positioned best to succeed in the market with the only buses that are truly designed from the ground up to be battery-electric," said Walsh. "I look forward to working with a great team as we continue to bring the best technology to transit agencies and a cleaner, quieter ride to the public."