Proterra new electric bus range: ZX5 stands out for battery capacity up to 660 kWh
Proterra ZX5 is the name of the fifth-generation battery-electric transit bus developed by the California-based manufacturer, that announced the novelty a few days ago highlighting the maximized energy capacity of the new vehicle. The Proterra ZX5, in fact, can be equipped with as many as 660 kWh of energy storage on the 40-foot (12-meter) version, […]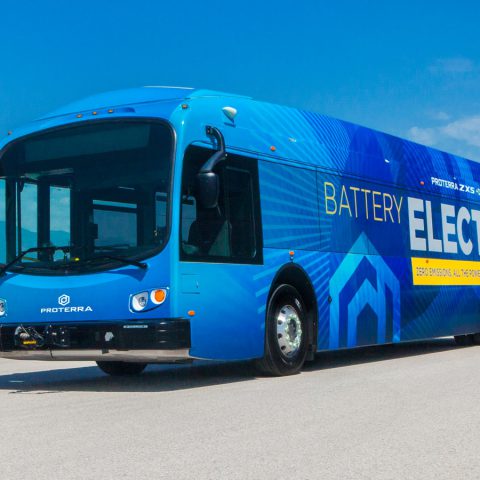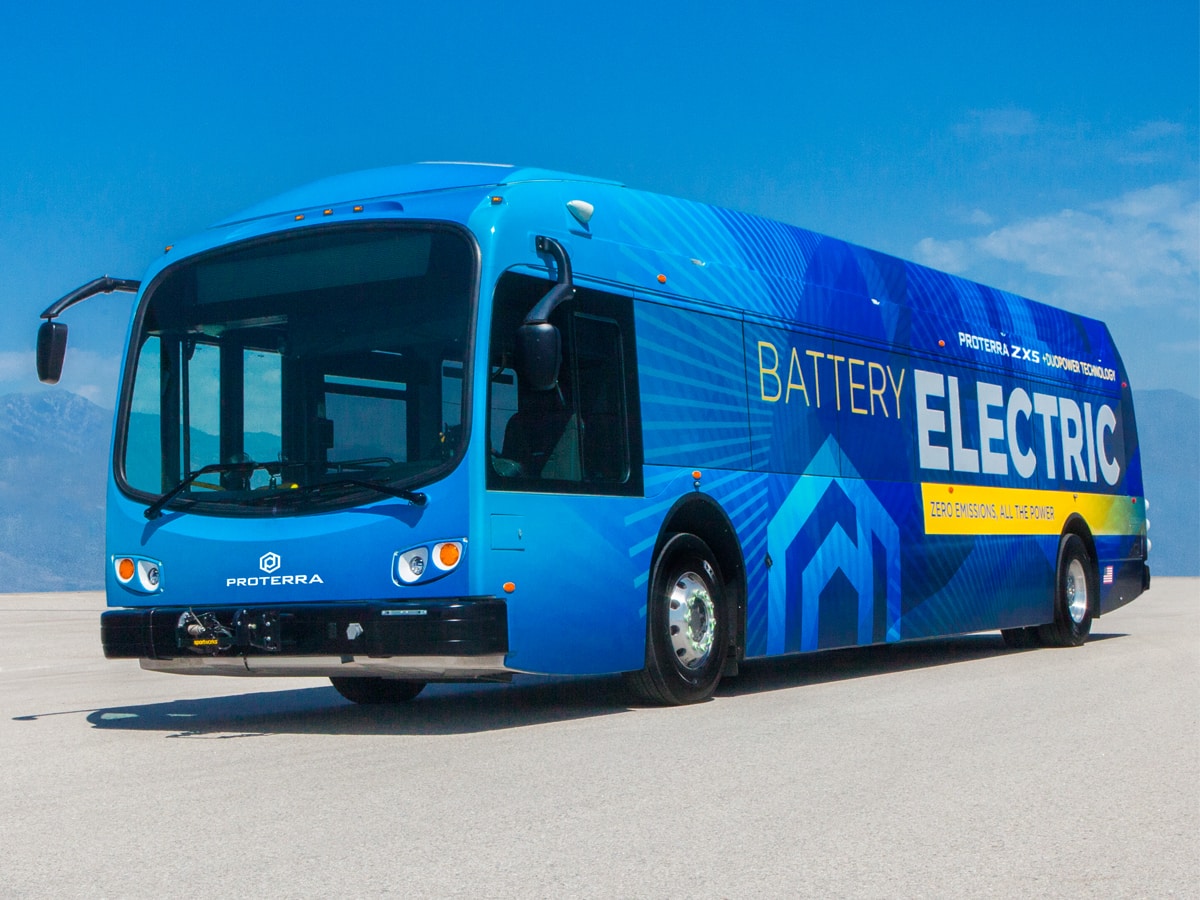 Proterra ZX5 is the name of the fifth-generation battery-electric transit bus developed by the California-based manufacturer, that announced the novelty a few days ago highlighting the maximized energy capacity of the new vehicle. The Proterra ZX5, in fact, can be equipped with as many as 660 kWh of energy storage on the 40-foot (12-meter) version, enough to make the electric bus able to reach 329 miles (or 530 km) of drive range, according to the group.
With more than 120 customers throughout North America, Proterra says it has sold and delivered more battery-electric buses in North America than any other manufacturer.
Recently Proterra has unveiled the H Series battery packs, a newest series which stands out for the customizable energy storage system, developed for Proterra Powered customers, i.e. the third part manufacturers that adopt Proterra electrified drivetrain.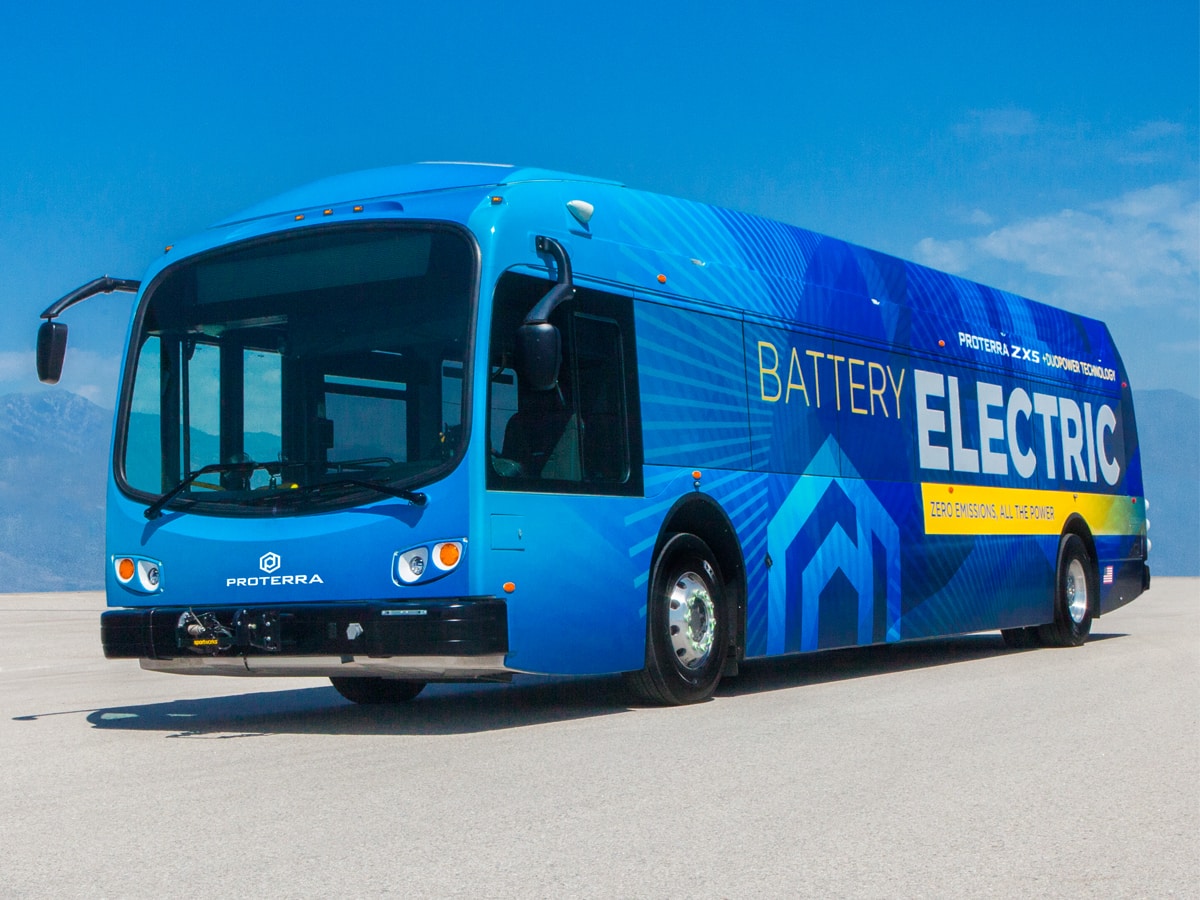 Proterra ZX5 electric bus, 10 or 12-meter versions
The Proterra ZX5 electric bus, the manufacturer adds, is available to customers today as a 35-foot and 40-foot bus and in models featuring 440 kWh and 220 kWh of energy storage capacity.
Proterra's new ZX5 battery-electric transit bus «is designed for full fleet electrification, manufactured for scale, and built from the ground up with a refined composite bus body design», the bus builder points out in a press release. The Proterra ZX5 features a more streamlined body design and a lower vehicle height that enables greater route access, as well as new shocks and enhanced ergonomics to provide riders and drivers with a smoother riding experience. It is also equipped with an additional front port for vehicle charging.
Proterra ZX5, more powerful than ever
Proterra stresses that the newly developed ZX5 electric bus also offers faster acceleration and greater horsepower than earlier Proterra electric vehicle models, plus industry-leading hill-climbing abilities to tackle steep terrain. The ZX5 can be configured with Proterra's standard ProDrive drivetrain or a DuoPower drivetrain, that features two electric motors that deliver an impressive 550 horsepower, accelerating a ZX5 bus from 0 to 20 mph in under six seconds. In addition, the DuoPower drivetrain can propel a bus up a 25% grade, making it an ideal option for routes with steep hills.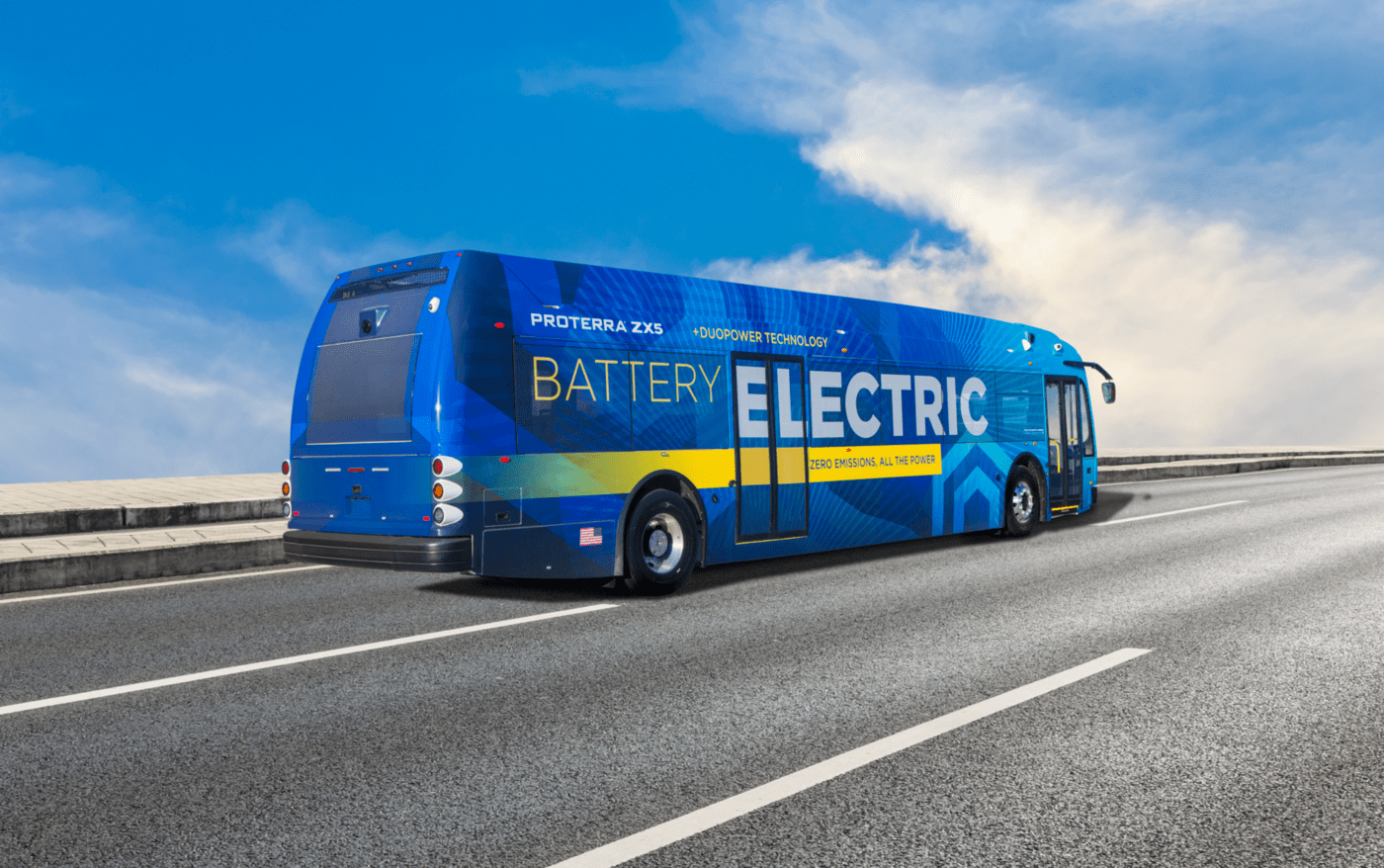 The Proterra ZX5 features Proterra battery systems, which have been proven on the road through more than 13 million miles in service for mass transit, designed and manufactured in Proterra's California battery manufacturing facility.
Proterra ZX5, the toughest routes are in the target
"A decade ago, Proterra delivered its first battery-electric transit bus. We were at the start of the transportation electrification revolution in North America. As more cities and states make the commitment to 100% zero-emission fleets, Proterra is introducing new vehicle and battery technology to meet the needs of our customers. Today, we are excited to unveil our fifth-generation electric transit vehicle, the Proterra ZX5, which is designed to tackle the toughest routes and terrains across North America," said Jack Allen, Proterra CEO and Chairman.