The first 6-meter e-bus with pantograph in Europe. Cagliari with Rampini (charged through the trolleybus infrastructure)
A new electric bus concept launched in Cagliari (Sardinia, Italy): Rampini has delivered the first unit out of a seven vehicles order. The fleet has a peculiarity: these are the first 6-meter battery-electric buses in Europe with pantograph. They'll be charged through the trolleybus infrastructure. The president of the local public transport consortium, Carlo Arba, […]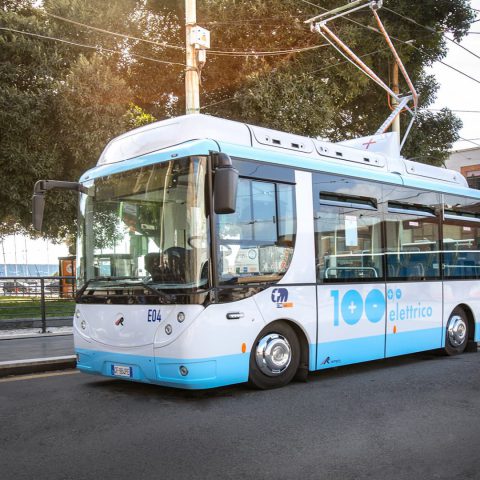 A new electric bus concept launched in Cagliari (Sardinia, Italy): Rampini has delivered the first unit out of a seven vehicles order. The fleet has a peculiarity: these are the first 6-meter battery-electric buses in Europe with pantograph. They'll be charged through the trolleybus infrastructure.
The president of the local public transport consortium, Carlo Arba, pointed out the particularity: "It is the first bus of this size in Europe with a pantograph," he explained shortly before cutting the ribbon in Piazza Matteotti.
Another Europe-wide novelty will be launched by Rampini within the year, when the 8-meter hydrogen bus soon to be unveiled.
The first 6-meter e-bus with pantograph in Europe
The Rampini E60 model chosen by public transport operator CTM is the first bus of this size with a pantograph in Europe. This is another step towards full electrification of the bus fleet.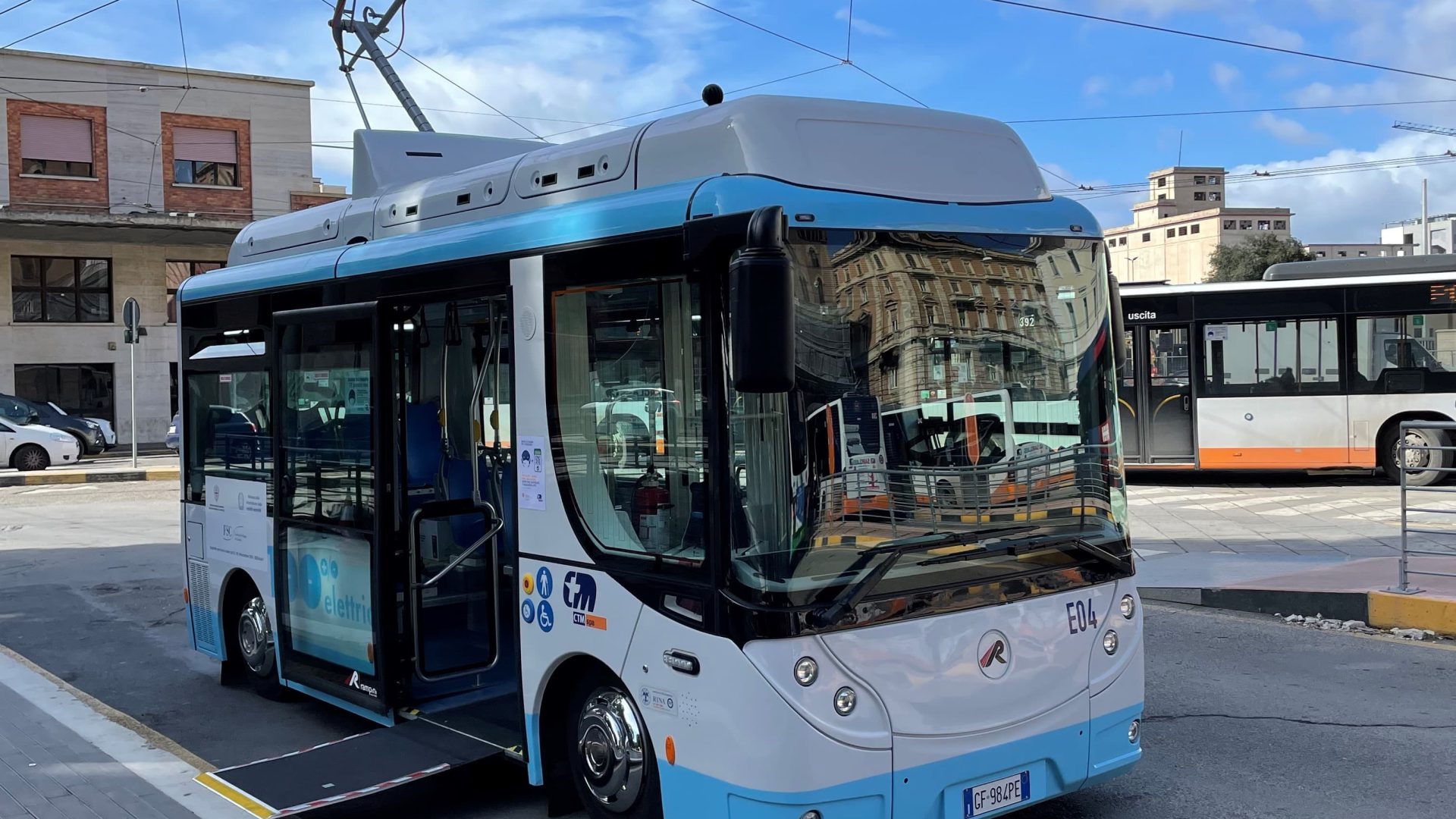 The mayors of Cagliari Paolo Truzzu: "About 20% of the fleet is already electric. And we will continue along this path. A further 18 new-generation 12-metre electric buses are in the pipeline: the aim is to increase the number of electric vehicles to 30% as soon as possible. Sustainable mobility. The 108 million euro allocated by the Ministry of Infrastructure will enable us to purchase electric and hydrogen-powered vehicles, but not only that: we will also purchase and upgrade the infrastructure.