Rampini: launch of the hydrogen-powered E80 scheduled for spring 2022. The 8-metre will be renewed
Rampini is widening the scope of its deliveries – strictly electric – and is set to unveil a heavyweight 'combo' made up of the revamped E80 in electric and hydrogen versions. The public unveiling is scheduled for spring 2022. This is what General Manager Fabio Magnoni announces in this interview. Rampini and the European electric […]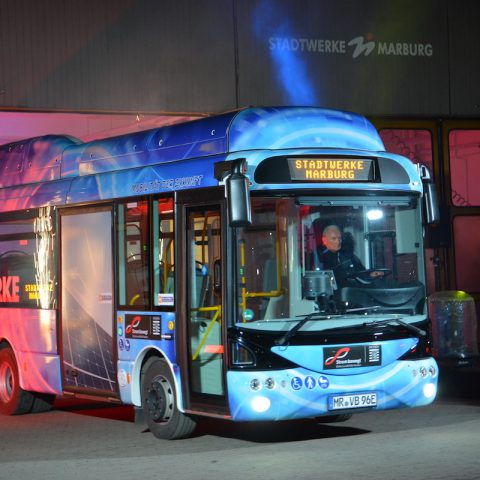 Rampini is widening the scope of its deliveries – strictly electric – and is set to unveil a heavyweight 'combo' made up of the revamped E80 in electric and hydrogen versions. The public unveiling is scheduled for spring 2022. This is what General Manager Fabio Magnoni announces in this interview.
Rampini and the European electric bus market
Fabio Magnoni, 2021 is coming to an end: may we try to draw a balance of this year's market and a forecast on 2022?
«The European market is opening up more and more for Rampini. The year 2021 was our real beginning on the other side of the border, starting with France, followed by Germany and Spain. Looking at 2022, we have already in production several vehicles that will be headed to Greece and other countries that we are addressing. They will join other markets where we are already present».
In November 2020 you announced the re-launch of the hydrogen bus range. Can you give us an update on that? When will it go into production? At the same time, the restyling of the 8-metre was presented…
«Exactly. We are just a step away from the presentation, which is now scheduled for spring 2022. The first hydrogen-powered 8-metre model (with range extender technology) is completely restyled and will go hand in hand with the renewal of the electric 8-metre. The only difference between the two will be the driveline: one pure electric, the other with a fuel cell module as range extender.
We have been awarded the Life 3H project with two 8-metre hydrogen buses for the port of Civitavecchia with delivery scheduled for spring 2023. The important new features will be the new dimensions with more comfort for drivers and passengers. The 8-metre battery-electric model will have a battery pack of up to 280 kWh, a real best in class in Europe, with the same passenger capacity as the previous model… And this is just the beginning!».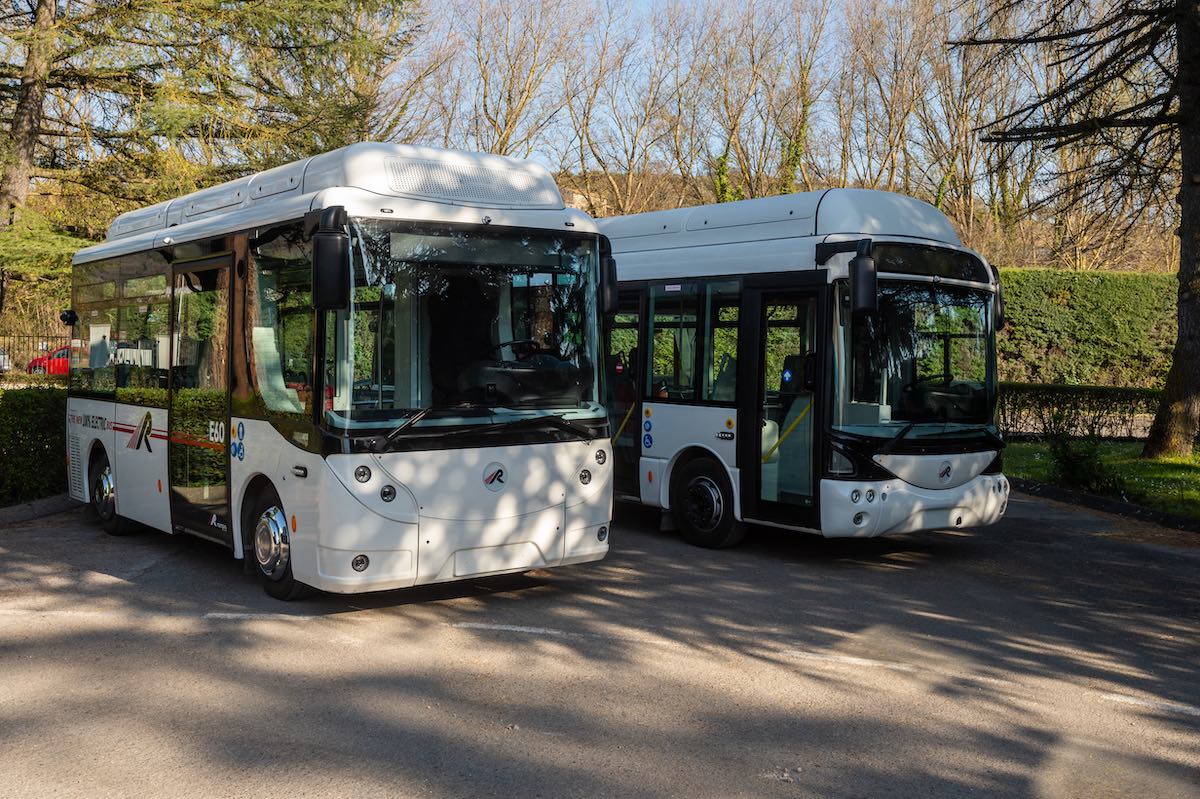 Are there any European markets you are particularly targeting?
«We have been approached by players from many countries in Europe and elsewhere because of the interest in our new 8-metre fuel cell model. There's a lot of excitement and I'm sure this will translate into some very interesting projects over the next 12 to 18 months».
Rampini: in 2023 two ranges of zero emission buses
Do you have any other new products underway?
«We are not stopping here. Research and development continues at full speed with the transformation of our 6-metre hydrogen bus. We expect the release in 2023, in order to have a complete and versatile portfolio with the two versions of our 6 and 8-metre buses, both electric and hydrogen!».
The electric minibus segment has been struggling to get off the ground so far, with low volumes. Do you have any indications of a change of course?
«The volumes in this category will never be compared to the mass volumes of the large 12-metre buses, but we are nevertheless noticing an upward trend with a clear appreciation for versatile use and range for those cities that need flexibility for historic city centres, for example Madrid, where with the latest supply of six E60 buses delivered two months ago we have a total of 24 E60 buses in operation. Recently we won the tender for the island of Procida, in Italy, soon to be inaugurated as capital of culture and proud to be part of it with our zero emission vehicles».