RET Rotterdam places a follow-up order with VDL for up to 50 e-buses. With High Energy battery
Remember the 55-units electric bus order secured by VDL from RET Rotterdam, with vehicles then delivered during 2019? Well, now the Dutch bus manufacturer announces that operator has placed a follow-up order for 35 to 50 new VDL Citeas SLF-120 Electric, equipped with the new 350 kWh battery. VDL has not delivered just e-buses in Rotterdam […]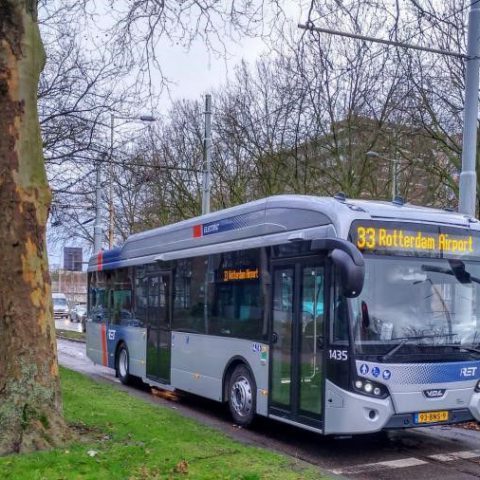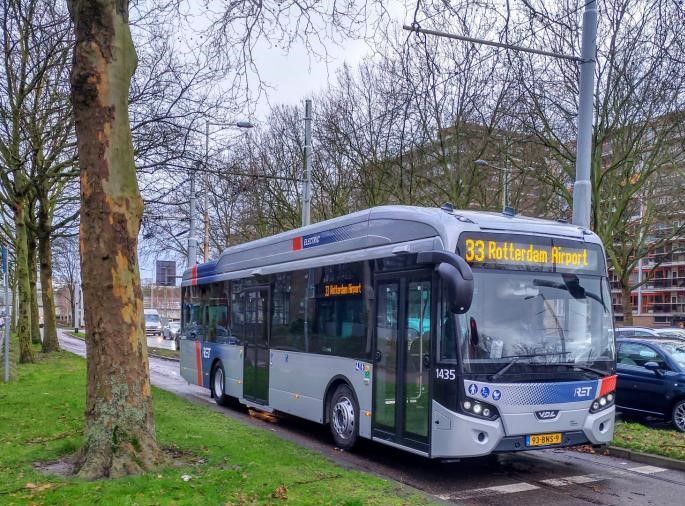 Remember the 55-units electric bus order secured by VDL from RET Rotterdam, with vehicles then delivered during 2019? Well, now the Dutch bus manufacturer announces that operator has placed a follow-up order for 35 to 50 new VDL Citeas SLF-120 Electric, equipped with the new 350 kWh battery.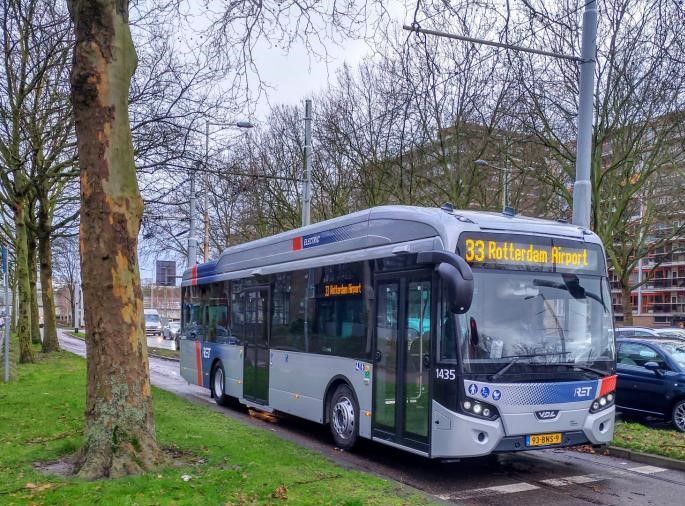 VDL has not delivered just e-buses in Rotterdam last year. Also 40 diesel vehicles and 103 hybrids landed in the Dutch city. Now another batch of a number between 35 to 50 e-buses have been ordered. The new vehicles contain the new 350 kWh battery technology and will be delivered at the end of 2021, VDL points out. With this order RET takes the next step towards a full zero emission bus fleet in 2030. With the delivery of the buses and the charging infrastructure, VDL Bus & Coach will take care of the complete implementation of this project. Telematics of the fleet is managed by ViriCiti.
VDL High Energy batteries
VDL new range of batteries, that represent an add the existing portfolio, has been announced in early 2020. They are named VDL High Energy and have a capacity of 315 kWh for the Citea LLE Electric, 350 kWh for the Citea SLF and SLE Electric, 420 kWh for the Citea SLFA Electric (the articulated) and 525 kWh for the Citea XLE Electric (14.5-meter long). The VDL High Energy batteries can also be charged quickly by means of a pantograph on the roof. The producer has not disclosed the name of the supplier.
It should anyhow be mentioned that in May 2020 the Chinese giant CATL has announced a deal with VDL aimed at providing the Dutch manufacturer with its «high-energy density battery system based on its standardized product-LFP CTP (cell to pack)-platform», as the supplier highlights, outlining that electric buses with CATL batteries were supposed to be launched in the Netherlands in 2020.