Brazil, São Paulo bans procurement of new diesel buses. 2,600 e-buses expected in operation by end 2024
São Paulo's Transit Agency SPTrans (over 13,000 buses) has banned the procurement of new diesel buses in the city. Earlier this year, Colombia's capital city Bogotá stopped procuring fossil-fuelled buses in the city. The news is reported on local media and on C40 website. It is expected that by the end of 2024, São Paulo will […]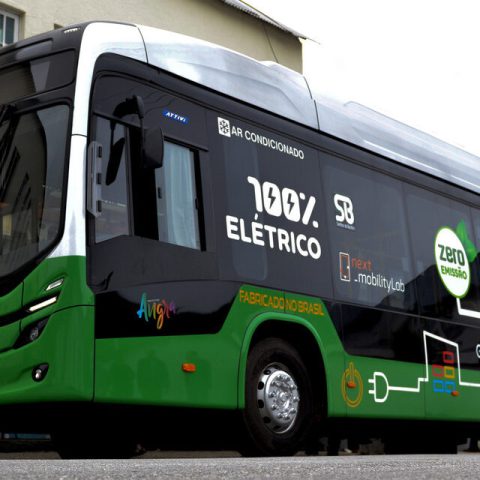 São Paulo's Transit Agency SPTrans (over 13,000 buses) has banned the procurement of new diesel buses in the city. Earlier this year, Colombia's capital city Bogotá stopped procuring fossil-fuelled buses in the city. The news is reported on local media and on C40 website.
It is expected that by the end of 2024, São Paulo will have at least 2,600 e-buses operating on municipal lines. As of September 2022, there were 3,701 electric buses (including trolleybuses) circulating across Latin America.
"The measure underscores the city's commitment to comply with its Climate Change Law and 2021-2024 Goals Programme, which calls on the city to make at last 20% of the city's vehicle fleet zero-emission by the end of 2024. More broadly, the long-term goals are also included in PlanClima SP, the city's Climate Action Plan, which was elaborated in partnership with C40 with a vision until 2050″, C40 says.
São Paulo's Climate Law and electric buses
TUMI E-Bus Mission underlines that things are evolving rapidly in Brazil. The local company Eletra is investing into a plant to manufacture 1,800 electric buses a year and Mercedes-Benz announced orders for their electric bus chassis in Brazil. Recently a private bus operator providing services in the city of São Paulo acquired 100 electric buses for 2022 and 2023.
Currently, São Paulo's zero-emission fleet consists of 201 trolleybuses and 18 battery electric buses procured via a pilot project, which the ZEBRA Partnership has monitored since its inception.
The ban on new diesel buses is an integral part of the city's plan to cut pollutant emissions by 50% in 2028, in line with its Climate Law.
"In Brazil, only the Chinese BYD, Eletra, Marcopolo and Mercedes-Benz offer 100% electric buses. Even though most of these companies are just beginning production or still in tests, offering only large models", Autoindustria media notes.
In July 2021, the mayor reaffirmed his commitment to zero-emission buses through the launch of the 2021-2024 Goals Programme, which included a pledge to adopt cleaner buses.
C40 underline that the organization "has been working with São Paulo since 2019 to support the city's transition towards a zero-emission bus fleet, under the umbrella of the ZEBRA Partnership (and more recently also the TUMI E-Bus Mission programme), creating an ecosystem of manufacturers and investors ready to enter the local bus market, and providing technical assistance to the city's transit authority and private operators. A growing number of bus manufacturers are providing zero emission bus technology in the country, helping the city reach its target of deploying 2,600 e-buses by 2024".