Ten Rampini electric buses for Genoa. Two have been delivered
Two Rampini short electric buses have been delivered to AMT Genova (Italy) and will soon enter into service at the San Martino hospital. The vehicles are part of a total order of 10 zero emission buses produced by the Italian company. The remaining eight will arrive by autumn. AMT Genova announced it will soon publish a […]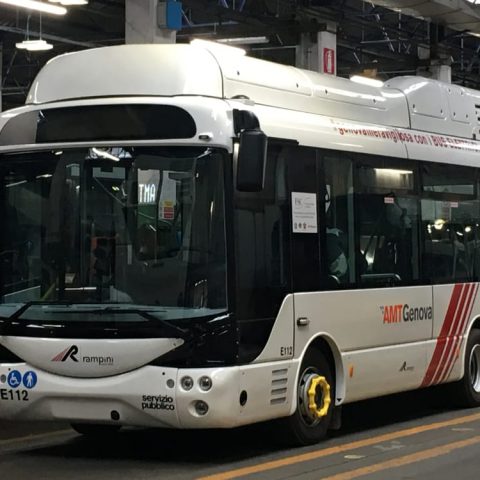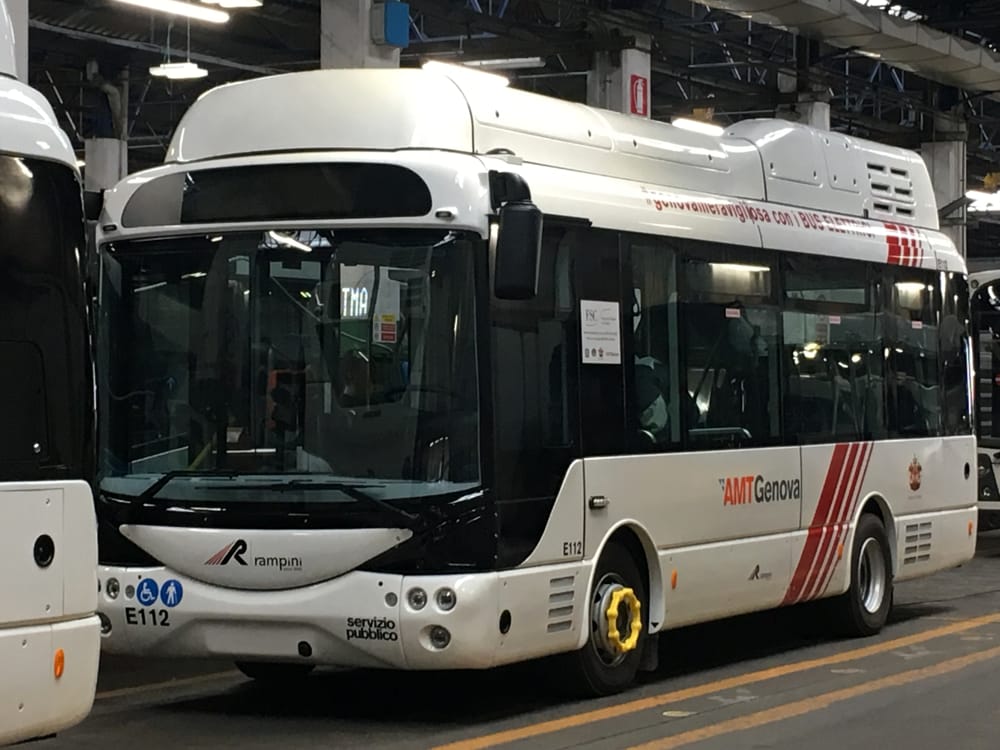 Two Rampini short electric buses have been delivered to AMT Genova (Italy) and will soon enter into service at the San Martino hospital. The vehicles are part of a total order of 10 zero emission buses produced by the Italian company. The remaining eight will arrive by autumn. AMT Genova announced it will soon publish a new tender for 24 units of electric bus.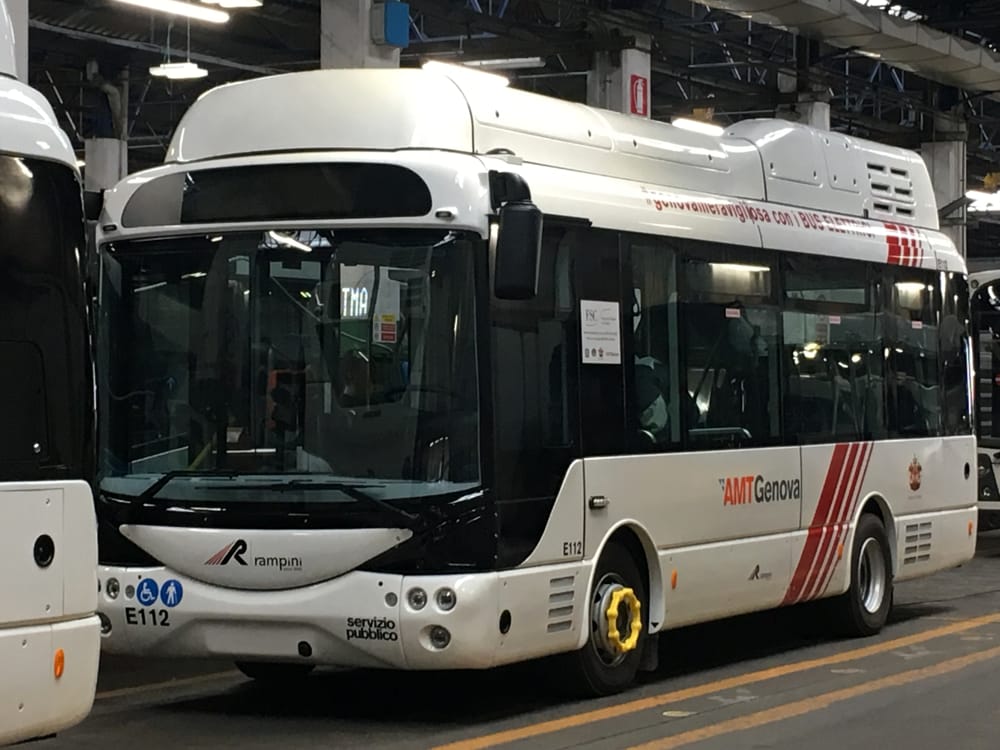 Ten electric Rampini coming to Genoa
The year 2018 saw Rampini winning  more than one tender in Italy and abroad, with its electric buses E60 and E80.
The contract for ten Rampini Alè E80 from AMT Genova is the outcome of the pilot carried out at the beginning of 2018 by public transport operator in collaboration with the Italian manufacturer. The two newly delivered vehicles are "housed" at the depot Mangini. 7.8 meters long, the Alè E80 can accommodate up to 45 people, including ten seats. Low floor, platform for wheelchair access, sliding central door and video surveillance cameras complete the equipment of the electric vehicles delivered by Rampini to AMT Genova. They will operate, from mid-June, on the 518 line inside the San Martino hospital. In the next few weeks the staff will be trained and the necessary internal tests will be carried out.
Rampini, electric buses in service in Vienna and Regensburg
The short electric bus by Rampini features a Siemens three-phase asynchronous motor capable of 122 kW. The batteries, located on the back and on the roof, are able to store up to 180 kWh (the similar model equipped with rapid charging systems, in service for example in Vienna and Regensburg, has battery packs of 90 kWh).