Two Solaris Urbino electric delivered to Hamburg. Further 8 will follow
Two Solaris Urbino 12 electric for Hamburg started operation a few days ago, further 8 will follow in the next months. Hochbahn Hamburg showcased at the end of 2018 the the first series production model of Mercedes eCitaro. The public transport company ordered 20 electric buses by Mercedes together with 10 vehicles from Solaris Bus & […]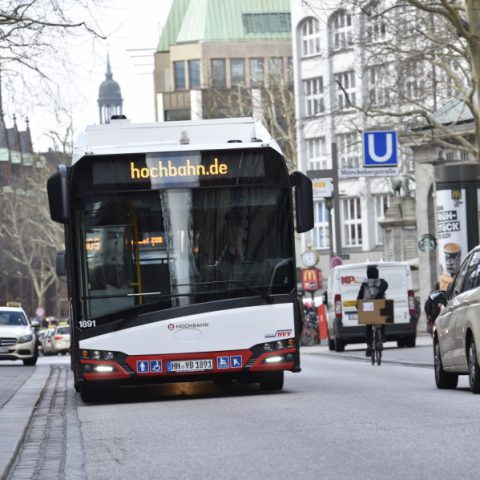 Two Solaris Urbino 12 electric for Hamburg started operation a few days ago, further 8 will follow in the next months.
Hochbahn Hamburg showcased at the end of 2018 the the first series production model of Mercedes eCitaro.
The public transport company ordered 20 electric buses by Mercedes together with 10 vehicles from Solaris Bus & Coach.
The long term goal? A full electric bus fleet by 2030.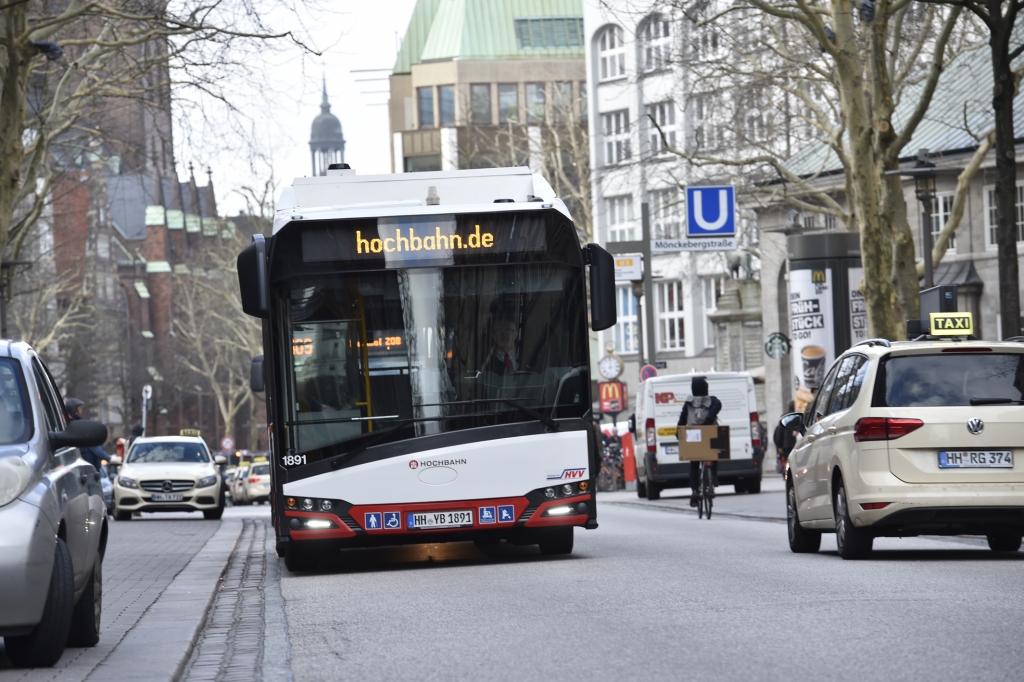 Only electric buses from 2020 on
The Senate of Hamburg has decided that, as of 2020, all buses bought by local carriers should be electric zero-emission vehicles.
Thus the latest order for the battery buses Solaris Urbino 12 electric converges with the city hall's policy and constitutes a milestone on its path to building an eco-friendly bus fleet.
The Solaris Urbino electric for Hamburg will carry up to 70 passengers, of whom 25 can be seated. The buses will be recharged at the bus depot, using a plug-in charger.
The vehicles shall feature Solaris High Energy batteries boasting a total capacity of 240 kWh. An axle with integrated electric motors (the Ave130 manufactured by ZF, mounted also on the electric Urbino in operation in the Italian cities of Bergamo and Milan) will constitute the drive unit.
The bus will be fitted with LED lighting, both inside as well as outside.
15 Solaris buses on Hamburg's roads
Together with the electric buses delivered in previous years, the fleet of Solaris buses at Hochbahn Hamburg carrier will raise to 15 vehicles in the course of the year.
"With the new vehicles, we are consistently following the path to a completely zero-emission bus fleet.
This protects the environment, provides better air and sets new mobility standards in the city" Claudia Güsken, Hochbahn Board Member for Operations and HR emphasized during the first passenger course with the Solaris bus.
Solaris's CEO, Javier Calleja, also came to the Hanseatic city for the first passenger ride, and commented: "We are very happy that with our electric buses we set the course towards environmentally friendly mobility and zero-emission public transport.
Electric buses provide cleaner air and less noise – a double win for every citizen".