The first eCitaro for Hamburger Hochbahn has been delivered
The first public transport company to order the Mercedes eCitaro has today received the first unit of the vehicle. Mercedes delivered the first series production model of an urban bus with a fully-electric drive system to the public transport company Hochbahn AG in Hamburg. It is part of an order for 20 eCitaro buses. The […]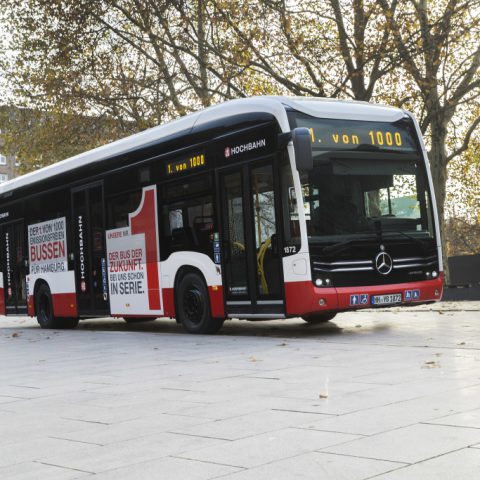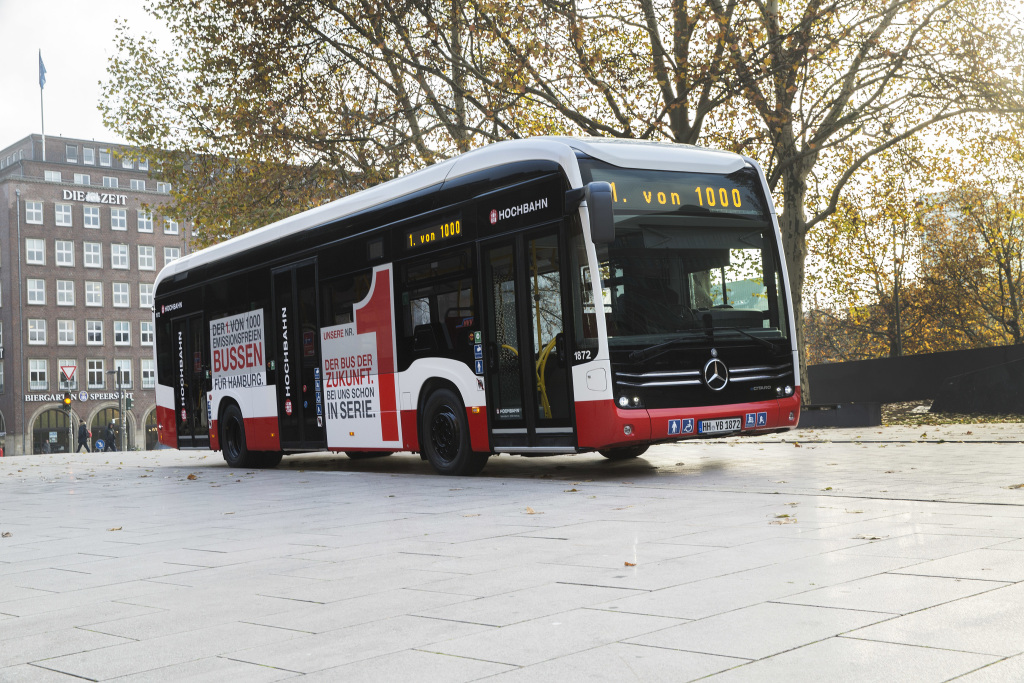 The first public transport company to order the Mercedes eCitaro has today received the first unit of the vehicle. Mercedes delivered the first series production model of an urban bus with a fully-electric drive system to the public transport company Hochbahn AG in Hamburg. It is part of an order for 20 eCitaro buses.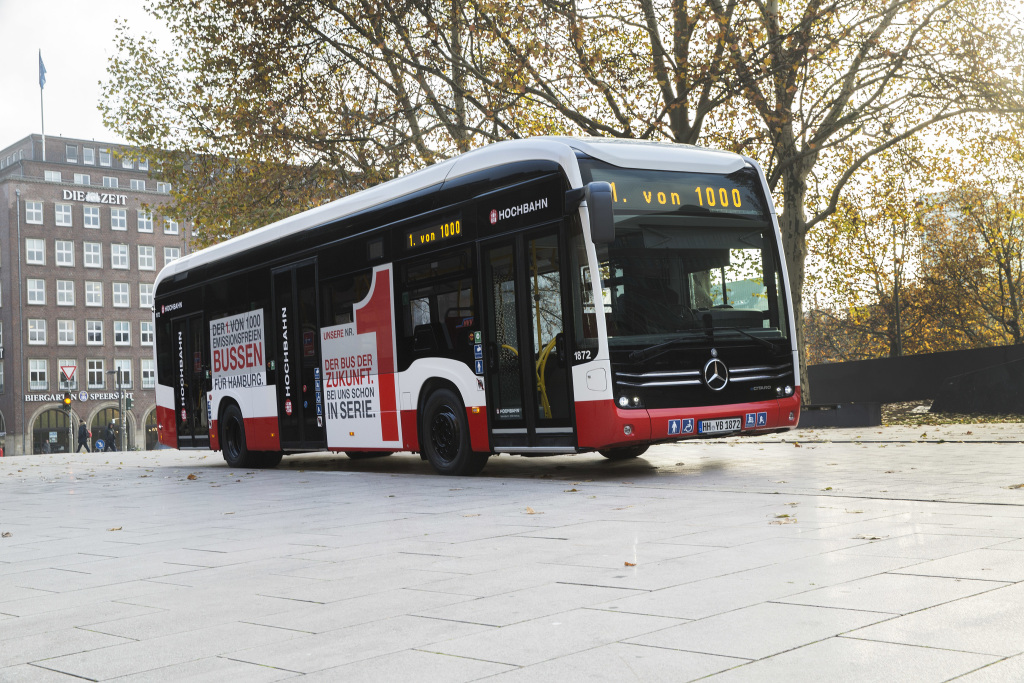 The largest electric bus order in Germany
The order for 20 eCitaro for Hamburger Hochbahn is, claims Mercedes, the biggest ever single order for buses driven by a fully-electric drive system from a German transport provider. The Senate of Hamburg has decided that, as of 2020, all buses bought by local carriers should be electric zero-emission vehicles. Hamburger Hochbahn operates around 1000 buses on 111 lines. Hamburg is one of the five German cities where, overall, according to Wirtschaftswoche, in 2030 3,000 electric buses will be operating. The others are Berlin, Cologne, Frankfurt, Munich. But, on the other hand, European Commission decided to support with a 107 million euros budget a plan to retrofit up to 7,000 diesel buses in approximately 90 municipalities where the limits for nitrogen oxides (NOx) emissions were exceeded in 2016 or 2017.
CLICK HERE FOR AN OUTLOOK ON EBUS ADOPTION IN GERMANY
Mercedes on eCitaro future developments
Hamburger Hochbahn ordered not just eCitaros but also ten Solaris Urbino 12 electric (five electric buses by Solaris are already running in the city. And two of the 18.75-metre Solaris Urbino electrics supplied in 2014 are state-of-the-art electric vehicles with a hydrogen fuel cell). Coming back to the eCitaro, The launch of the electric bus, in Daimler plans, is the kick-off for an innovation initiative with a clear strategy aimed at the electrification of public transit with the deployment of electric bus in cities and population centres. Daimler is sure that the eCitaro will be able to replace city buses powered by a combustion engine nearly completely in just a few years. Without opportunity charging, the new eCitaro of the year 2018 equipped with up to 243 kWh of NMC batteries already covers, states Daimler, about 30 percent of all requirements of the transport operators. The next generation of the eCitaro will be able to cover, from 2020, still quoting the manufacturer, around 50 percent of all applications, thanks to the second generation of Nmc batteries.
A customised eCitaro for future public transport
The Mercedes eCitaro, continues Mercedes in a press release, is the first fully-electric urban bus that has been developed and manufactured in Germany. Particularly unique is its thermo-management which is essential for electric buses. It reduces energy consumption and in turn increases range. For example, an energy-saving heat pump heats the interior and heat-radiating components are connected to one another. The eCitaro, whose preview has been held in March 2018 and public presentation at IAA Commercial Vehicles 2018 in September, is equipped with Zf electric axle AxTrax and features Akasol NMC batteries.
Mercedes promoting electromobility
Till Oberwörder, Head of Daimler Buses, handed over the first Mercedes-Benz eCitaro to Henrik Falk the Chairman of the Board at Hamburger Hochbahn AG in the presence of Dr. Peter Tschentscher, Mayor of Hamburg. Oberwörder said: "Hamburger Hochbahn AG is one of the recognised pioneers for alternative drive systems in local public transport. In producing the new eCitaro, we have developed a well-thought-out and sophisticated urban bus concept which will make a decisive contribution towards promoting electromobility in towns and cities. We are delighted to be able to deliver the very first series production vehicle today."