16 new generation VDL Citea headed to Braunschweig (Germany)
With a series of 16 new generation VDL Citea, VDL Bus & Coach is expanding its long-standing co-operation with KVG Braunschweig (Kraftverkehrsgesellschaft mbH Braunschweig). The operator is indeed going to get a series of 16 new generation Citeas in 2023. The vehicles, of type LF-122 are based entirely on an electric drivetrain. VDL Citea new generation for […]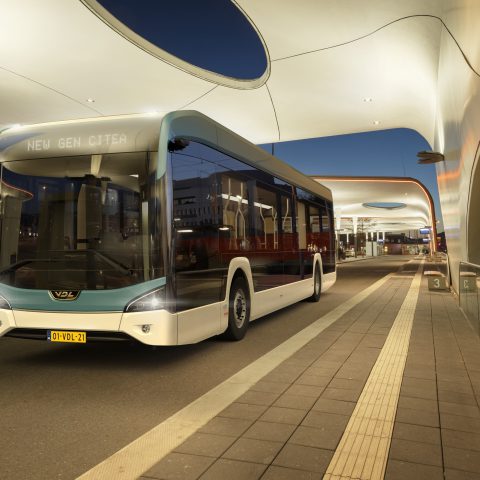 With a series of 16 new generation VDL Citea, VDL Bus & Coach is expanding its long-standing co-operation with KVG Braunschweig (Kraftverkehrsgesellschaft mbH Braunschweig). The operator is indeed going to get a series of 16 new generation Citeas in 2023. The vehicles, of type LF-122 are based entirely on an electric drivetrain.
VDL Citea new generation for Braunschweig
At the end of last month VDL Bus & Coach received the first order from STOAG Stadtwerke Oberhausen GmbH for the new generation of Citeas in Germany. KVG Braunschweig has also opted to make public transport more sustainable by purchasing new Citeas, which will be used on various routes in the north German city starting next year. 
"Kraftverkehrsgesellschaft mbH Braunschweig and VDL Bus & Coach have for many years enjoyed a good and successful collaboration, which is now entering a new phase," says Boris Höltermann of VDL Bus & Coach Deutschland GmbH. "We are very proud of the development we have gone through with this customer: from the Citea LLE to the Citea SLF-E and now to our new generation Citea. This is another step towards a sustainable future, right on our doorstep." 
The electric buses have a battery pack of 429 kWh. The range of the new generation of Citeas has been considerably improved: with this battery, the LF-122 (Low Floor) can travel up to 300 kilometres on pure electric power without any intermediate recharging, even in harsh weather conditions, states the manufacturer.
With the company's orientation towards climate-friendly public transport, the focus is on the gradual conversion of the bus fleet to alternative drives, and in particular to electric mobility. "We want to significantly reduce our CO2 emissions," stresses KVG Braunschweig's managing director Axel Gierga. "The last diesel bus must be purchased by 2030 at the latest. In doing so, we will benefit from the high innovation rate of the manufacturers, who, like VDL in this case, can supply suitable models for our growing demand."