Kiel relies again on VDL: 50 electric Citea (New Generation) awarded
KVG has once again awarded a e-bus contract to VDL. From July 2024 until June 2025, 3 to 5 e-buses of the latest generation will be delivered per month: 30 New Generation Citea electric articulated buses LF-181 and 20 New Generation Citea electric solo buses LF-122 will be in total deployed in the German city […]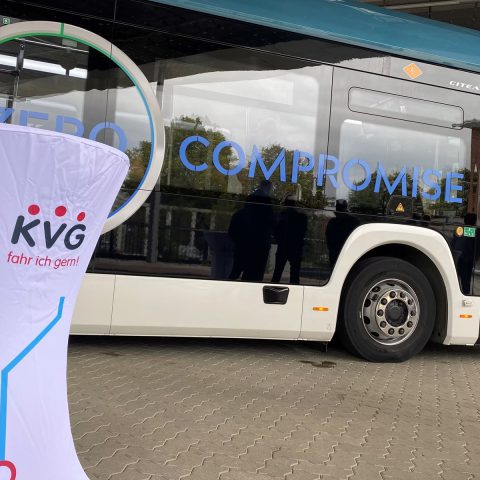 KVG has once again awarded a e-bus contract to VDL. From July 2024 until June 2025, 3 to 5 e-buses of the latest generation will be delivered per month: 30 New Generation Citea electric articulated buses LF-181 and 20 New Generation Citea electric solo buses LF-122 will be in total deployed in the German city of Kiel. It's not the first time that KVG goes with the Dutch manufacturer: in early 2021 36 units were awarded.
The signing ceremony took place on 13 September 2023 at KVG's Werftstraße depot.
New VDL e-buses for Kiel
VDL, with only 25 electric bus registrations in H1 2023 and a 1 percent market share, faces considerable challenges. The drastic decline from 344 registrations in 2022 suggests that VDL is struggling to maintain a strong foothold in the European e-mobility market.
With the next 50 e-buses, fossil-free vehicles will then exceed the 50 percent mark of the KVG fleet: 33 hybrid and 120 fully electric buses.
KVG Managing Director Andreas Schulz explains: "All in all, we are talking about an investment of over 37 million euros for climate protection, with subsidies of around 15 million euros approved by the Federal Ministry for Digital Affairs and Transport (BMDV)."
An articulated bus of the new generation costs around 800,000 euros, a solo bus around 600,000 euros, the Kiel-based operator states.