Ebusco 3.0 awarded with the Automotive Innovation Award
The Ebusco 3.0 has been awarded with the Automotive Innovation Award. Its lightweight carbon fibre composite body is based on aerospace technology, which contributes to its distinctive features; the Ebusco 3.0 stands out, next to its lightweight, in its kilometer range on a single charge and lifespan, according to the Dutch manufacturer. In spring 2022, […]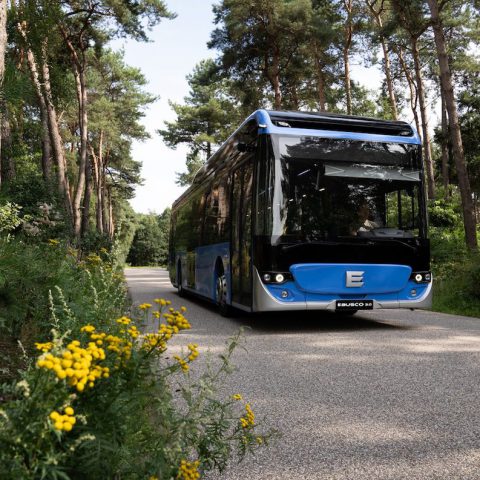 The Ebusco 3.0 has been awarded with the Automotive Innovation Award. Its lightweight carbon fibre composite body is based on aerospace technology, which contributes to its distinctive features; the Ebusco 3.0 stands out, next to its lightweight, in its kilometer range on a single charge and lifespan, according to the Dutch manufacturer.
In spring 2022, Ebusco will supply the very first units of the Ebusco 3.0. Transdev Nederland has ordered 39 Ebusco 3.0 buses for their city and intercity routes in the Gooi and Vecht region (also 28 VDL e-buses are going into operations).
Ebusco wins Automotive Innovation Award
Concerning the prize, Peter Bijvelds (CEO Ebusco) commented: "Together we have worked incredibly hard in recent years to develop this lightweight composite body, electric bus. This award rewards the passion and dedication of all my colleagues, and demonstrates our commitment to continuous innovation. '' said Bijvelds.
With this award, Ebusco gets a place in the gallery of honour with winners of previous editions: Moby Park [2015], TomTom, NXP and Dutch Green Carbon [2017] and Punch Powertrain, Monotch and Lightyear [all 2019]. Ebusco previously won the JEC Composites Innovation Award, the Automotive Brand Contest and the Busworld Europe Innovation Label with the Ebusco 3.0.