Testing completed. Fuel cell bus by El Dorado National and Ballard is on market
Fuel cell electric bus manufactured by El Dorado National and powered by Ballard Power Systems FCveloCity Hd modules has successfully completed testing at The Altoona Bus Research and Testing Center under a program established by the Federal Transit Administration (FTA). The announcement come from Ballard. Now Axess fuel cell electric bus is available for sale with […]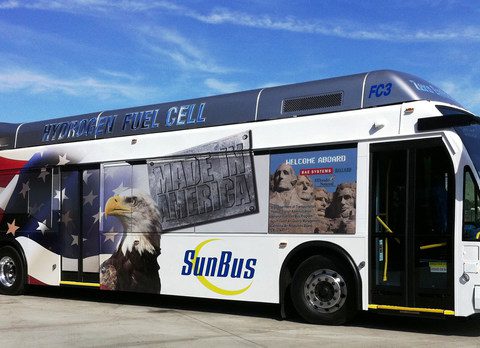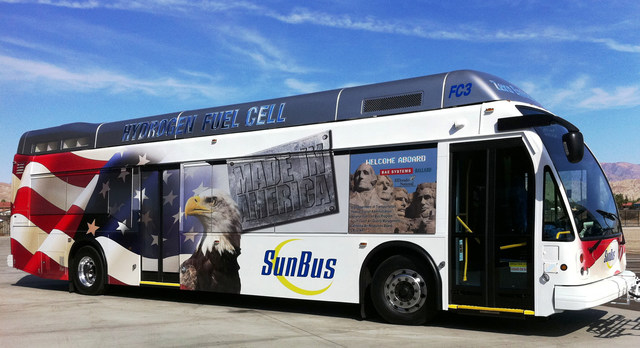 Fuel cell electric bus manufactured by El Dorado National and powered by Ballard Power Systems FCveloCity Hd modules has successfully completed testing at The Altoona Bus Research and Testing Center under a program established by the Federal Transit Administration (FTA). The announcement come from Ballard. Now Axess fuel cell electric bus is available for sale with incentive. To date, there are 21 fuel cell electric buses in operation in California (Sunline Transit alone operates 8 fuel cell electric buses), claims Ballard Power Systems.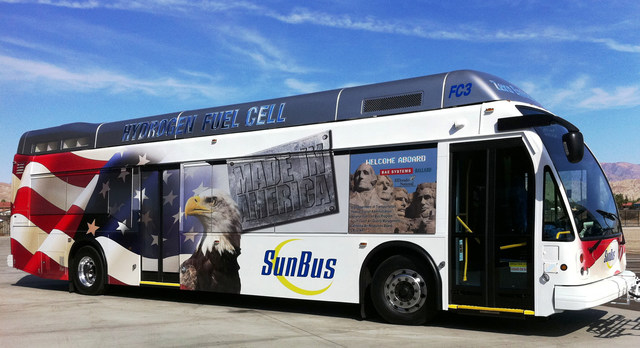 Fuel cell bus now eligible for incentive
Furthermore, El Dorado National FCEBs (ie: Fuel cell electric buses) are now eligible for a $300,000 voucher incentive under the California Hybrid and Zero-Emission Truck and Bus Voucher Incentive Project (HVIP). The California Air Resources Board (CARB) and HVIP are indeed focused on accelerating the purchase of cleaner, more efficient trucks and buses in California. It is not by accident that California transit agencies are the largest consumer of electric transit buses, followed by Indiana and Washington, according to the electric bus consulting firm Eb Start Consulting. Recently, Foothill Transit, that operates near Los Angeles, announced the order of its first two double decker electric buses, manufactured by Alexander Dennis with Proterra driveline and charging systems.
More than 20 fuel cell buses by El Dorado National
El Dorado National's 40-foot (12 meters) Axess Fuel Cell Electric Bus is now available for sale with the substantial HVIP incentive in California, enabling transit agencies to electrify bus fleets and meet future regulations for zero-emission transit. These buses offer extended range, exceeding 260 miles, can be quickly refueled with hydrogen and ensure full route flexibility. El Dorado National has already produced 20 fuel cell buses in its Riverside, California plant, all powered by Ballard in collaboration with BAE Systems, under the American Fuel Cell Bus (AFCB) program.  The latest version of El Dorado National's Axess FCEB offers additional hydrogen storage, thereby extending the range beyond 300 miles.
Fuel cell buses developments open interesting scenarios
Fuel cell buses are expected to importantly grow their market share in the years to come. Putting for a moment Europe in the spotlight, ZeEUS eBus Report #2 released by Uitp says fuel cell buses are expected to have a market share of 2 per cent in 2020 and 10 per cent in 2030, in the segment of urban buses and in European area. Still a little "slice" compared to the 52 per cent forecast of battery electric… but the multiplication for five is anyway impressing and opens up interesting scenarios for after 2030 years. In 2019, European manufacturer Solaris Bus & Coach (recently taken over by Spanish group CAF) will unveil in 2019 the Solaris Urbino 12 hydrogen, a new generation vehicle deriving power from a hydrogen fuel cell. Another competitor in the field of fuel cell buses is Toyota: its vehicle Sora has been approved and launched on the market (in the picture below).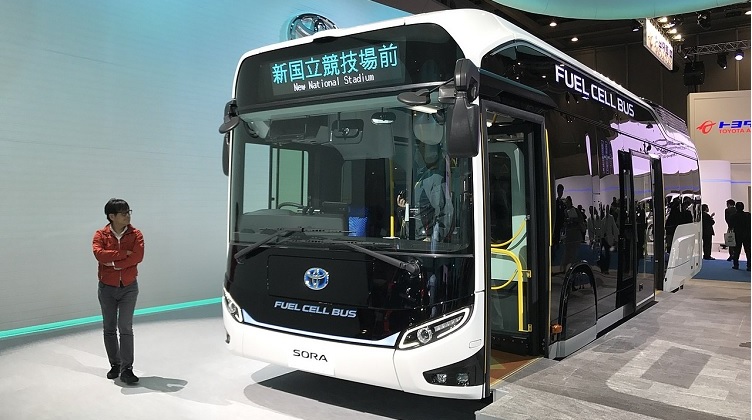 A viable technology for transition to zero emission
"With these positive results, fuel cell technology will now be a viable and production-ready technology for transit operators looking for zero-emission travel," according to Mike Ammann, Vice President of Sales for El Dorado. "With the ability to refuel within 20 minutes and a proven transit duty cycle range of over 200 miles, the Axess FCEV is the only zero-emission transit bus that can seamlessly integrate into existing transit fleets."
«Now our fuel cell bus is on the market»
Rob Campbell, Ballard Chief Commercial Officer said, "We are delighted to be working with a leading bus OEM in El Dorado National. Successful completion of testing at the Altoona facility represents a key milestone and, together with HVIP eligibility, will unlock the potential for zero-emission fuel cell buses in California. Transit agencies throughout the United States can now acquire Altoona-tested fuel cell buses powered by Ballard."
«Fuel cell buses total cost per mile is as Cng buses»
According to Lauren Skiver, CEO and General Manager of Sunline Transit Agency, that as mentioned before has 8 fuel cell buses in operation to date, "We have put the systems in place to accurately review the performance, costs, lifecycle and reliability of our (FCEB) fleet ….. It's not really a challenge, but we need to treat the fuel cell buses like any other bus in our fleet. They are not garage queens. The buses need to be deployed in all conditions …. and they are meeting availability targets. Operationally, our hydrogen fleet is just like our other platforms and is well integrated into our maintenance program. The total cost per mile is comparable to CNG buses we have in service."