Maintenance of fuel cell buses: does a workshop need to be upgraded? [The Hydrogen Hub #4]
Below, a contribution from EMCEL, a German-based engineering company focusing on hydrogen, fuel cells and e-mobility.It's the fourth of a series of articles on topics around hydrogen economy and applications.Feedbacks, questions and contributions are welcome (at info@sustainable-bus.com) Does a bus workshop need to be upgraded to repair fuel cell vehicles? The answer is: yes and no. Upgrading the existing workshop […]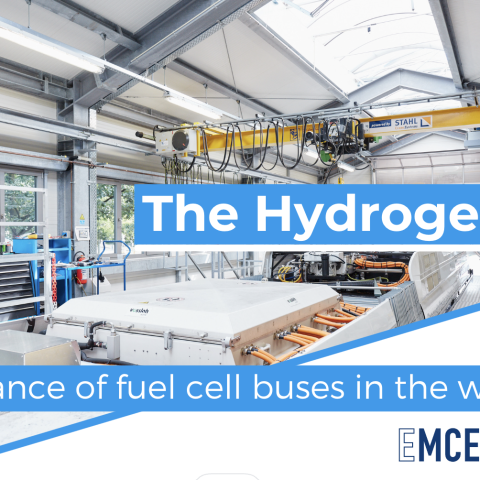 Below, a contribution from EMCEL, a German-based engineering company focusing on hydrogen, fuel cells and e-mobility.
It's the fourth of a series of articles on topics around hydrogen economy and applications.
Feedbacks, questions and contributions are welcome (at info@sustainable-bus.com)
Does a bus workshop need to be upgraded to repair fuel cell vehicles? The answer is: yes and no. Upgrading the existing workshop facility depends on what work will be carried out there on a fuel cell vehicle.
There are three types of work on fuel cell vehicles which influence the repair facility equipment:
Conventional activities on the vehicle, such as changing tyres, bodywork, working on 12- and 24-volt systems, cleaning, etc.
Work on the fuel cell and hydrogen system (except the hydrogen tank)
Flushing and draining the hydrogen tank (or any other activity with possible release of large quantities of hydrogen)
Maintenance on fuel cell buses: conventional activities*
Fuel cell vehicles built according to current EU directives are considered to be technically leak-proof. This means that fuel cell vehicles can be initially handled like all other vehicles in the repair facility. Mechanical work, such as wheels change, which does not interfere with the tank or fuel cell system, can be carried out as usual.
Working on the fuel cell system
In this context, the main difference between fuel cell and conventional vehicles is the hydrogen fuel (H2). Considering the specific properties of this gas (e.g.: colourless, odourless), the repair facility should be "upgraded" for safe use of H2-vehicles. When working on the fuel cell and H2 system, small amounts** of H2 can be released. The working area should be equipped with appropriate ventilation (e.g.: air exchange rates > 3) and H2 sensors.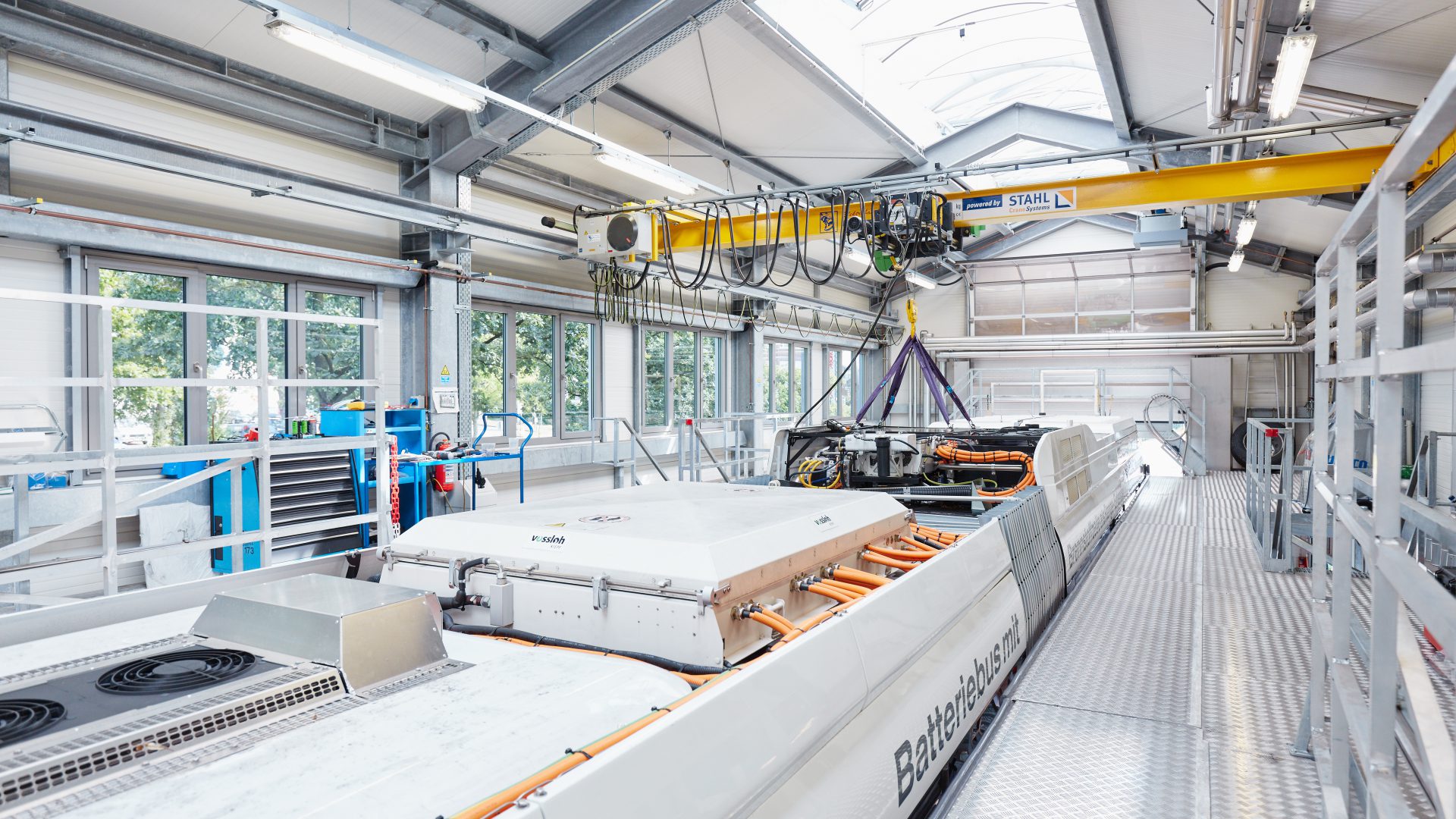 Flushing and draining the hydrogen tank
The hydrogen system must be emptied and flushed with a non-combustible inert gas (e.g., nitrogen) before performing any work which may potentially release large quantities of hydrogen. In this case, the hydrogen will be first discharged safely through a vent line into free atmosphere. This work can be carried out on a designated outdoor work area. Alternatively, an appropriate equipped indoor workshop area can be also used for this purpose. In such a case, an indoor mounted vent line allows a safe release of hydrogen into outdoor area, typically over the workshop roof level into a free atmosphere. Depending on the amount of hydrogen and the pressure level, the blow-off area at vent line opening on the roof is usually defined as ATEX zone.
---
*In principle, same rules apply by setting up a repair facility for fuel cell vehicles as for conventional fuels: A risk assessment must be carried out in accordance with Council Directive 89/655/EEC of 30 November 1989 concerning the minimum safety and health requirements for the use of work equipment by workers at work. National laws and regional codes may apply additionally to the European directives.
**Definition of "small amounts" may vary according to regulations, codes and standard at national level. In Germany, professional association (Berufsgenossenschaft) defined "small amount" up to 60 standard litres of hydrogen.