Skoda Electric and Proton Power System, a cooperation towards fuel cell bus development
Skoda Electric and Proton Power System has signed a letter of intent in order to jointly develop, sell and service fuel cell electric buses using Proton's modular HyRange systems. The first outcome of the cooperations is expected to debut on the road by the first quarter of 2020. Cooperation between the two companies was already established […]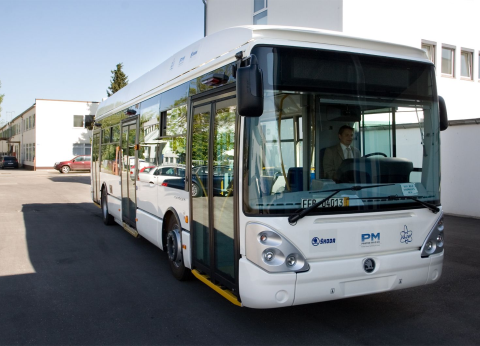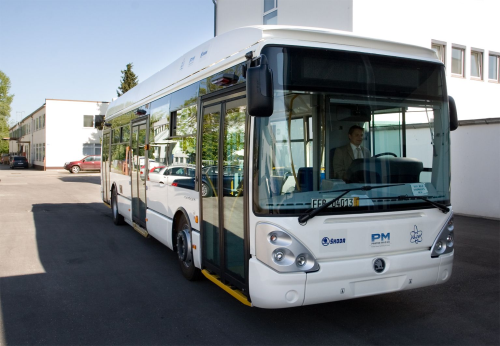 Skoda Electric and Proton Power System has signed a letter of intent in order to jointly develop, sell and service fuel cell electric buses using Proton's modular HyRange systems. The first outcome of the cooperations is expected to debut on the road by the first quarter of 2020. Cooperation between the two companies was already established in 2009.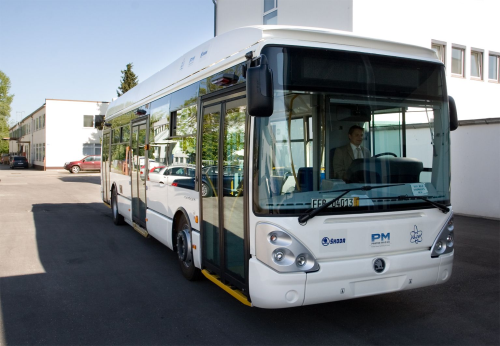 A range extender called HyRange
Proton and Skoda Electric have the goal of producing, in the first stages of the cooperation, at least ten fuel cell buses per year for European markets. Founded in 1998 as a spin-off from Magnet Motor, Proton Power System is a German company that addresses stationary, mobile and maritime applications with integrated energy supply concepts. Also applications for buses, commercial vehicles, ships and stationary power generation are part of the company's portfolio.

Being more specific, the HyRange system is a fuel cell range extender designed in order to allow commercial vehicles to achieve more range and short refuelling times. The automotive supplier Magna adopted a special designed HyRange system for a hybrid car.
Dr. Nahab, CEO of Proton, commented: "We are pleased to have entered into the cooperation with Skoda Electric a.s., which further confirms the demand for Proton´s HyRange applications."
10 years ago, Skoda and Proton already together
In 2009, a Skoda fuel cell hybrid bus, powered by a 48 kW Proton Motor fuel cell and 22 Kwh Li-Ion batteries and 4 ultra capacitors, had been on a trial in Czech Republic. As many as ten years ago. Besides, it's no news the fact that hydrogen technology enjoyed huge attention some years ago, with most of the main bus manufacturers announcing big plans in this regards (we could easily mention Daimler with the Citaro fuel cell). After a few years, battery electric technology has definetly taken the stage. 2009 Skoda – Proton fuel cell bus (funded by EU Strucutral funds and the Czech Ministry of Transport) was announced to have a range of 250 km. The hydrogen was produced off site by the Linde Group.
Fuel cell buses, a bright future ahead?
Fuel cell buses are expected to importantly grow their market share in the years to come. ZeEUS eBus Report #2 released by UITP says fuel cell buses are expected to have a market share of 2 per cent in 2020 and 10 per cent in 2030, in the segment of urban buses and in European area. Still a little "slice" compared to the 52 per cent forecast of battery electric… but the multiplication for five is anyway impressing and opens up interesting scenarios for after 2030 years. In 2019, European manufacturer Solaris Bus & Coach (recently taken over by Spanish group CAF) will unveil the Solaris Urbino 12 hydrogen, a new generation vehicle deriving power from a hydrogen fuel cell. From October 2019 Denmark will have in operation the country first fuel cell bus system, in Aalborg, where three Van Hool fuel cell buses will hit the roads. Another competitor in the field of fuel cell buses is Toyota: its vehicle Sora has been approved and launched on the market (in the picture below). Ballard FCvelocity is also adopted by El Dorado National's 40-foot (12 meters) Axess Fuel Cell Electric Bus, available in the US. The vehicle successfully completed testing at The Altoona Bus Research and Testing Center under a program established by the Federal Transit Administration (FTA).