Arcola Energy will open a new facility in Liverpool. The UK based company working on hydrogen and fuel cell technology will house manufacturing, installation and maintenance facility in the Liverpool City Region borough of Knowsley. The new site will be first used to produce and install hydrogen fuel cell systems in the fleet of ADL double-deck buses to be deployed in Liverpool City Region.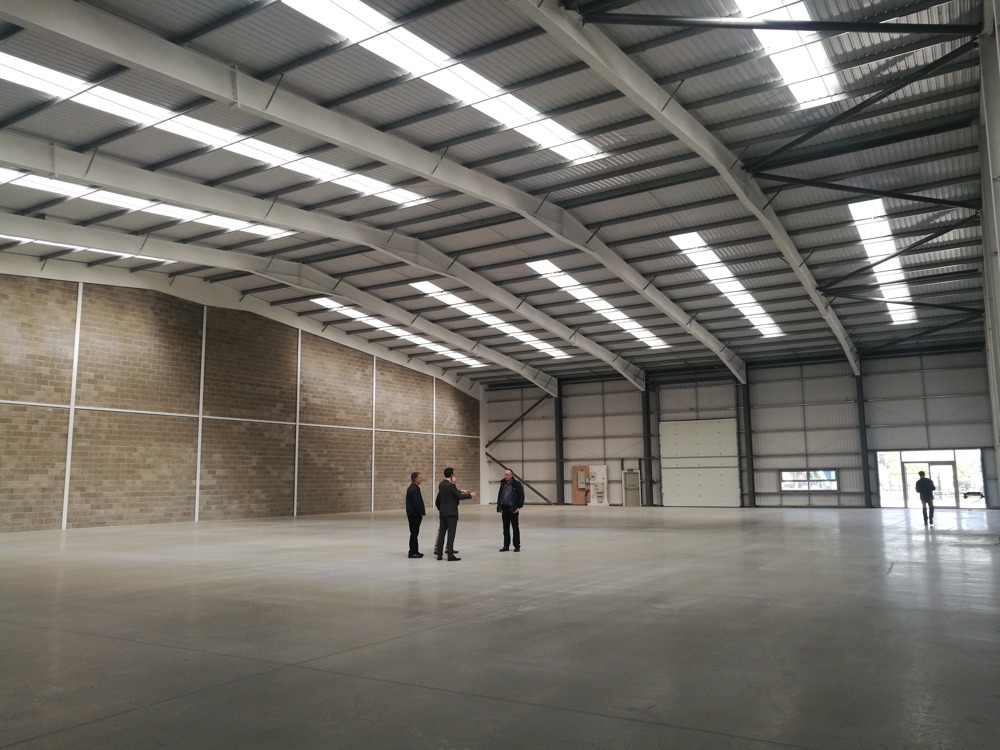 Arcola Energy, new site in Liverpool
Arcola Energy mission is to support vehicle manufacturers (OEMs) to develop, manufacture and deploy zero-emission commercial vehicles. Its new premises will have the capability to build, install and service hundreds of zero-emission vehicle powertrain systems in the first year of operation. In recognition of the rapid ongoing expansion in both the battery and hydrogen fuel cell electric vehicle market, sufficient space has been acquired to quickly expand to thousands of systems per year, Arcola Energy underlines in a press release. As part of the expansion, Arcola Energy will also be upgrading existing powertrain development facilities in Hackney, London.
First mission: to equip ADL fuel cell buses
Arcola Energy realizes complete vehicle systems, from hydrogen refueller to wheels, including safety and manufacturing, working in partnership with leading global hydrogen & fuel cell suppliers (as Ballard Power Systems).
The manufacturing area of the new site will first be used to produce and install hydrogen fuel cell systems in a fleet of double-deck buses to be deployed in Liverpool City Region supported by a £6.4million award from UK Central Government's Office for Low Emission Vehicles. The buses have been developed through a partnership between Arcola Energy and Alexander Dennis. The Liverpool City Region is set to be the first place in the North of England to trial hydrogen buses.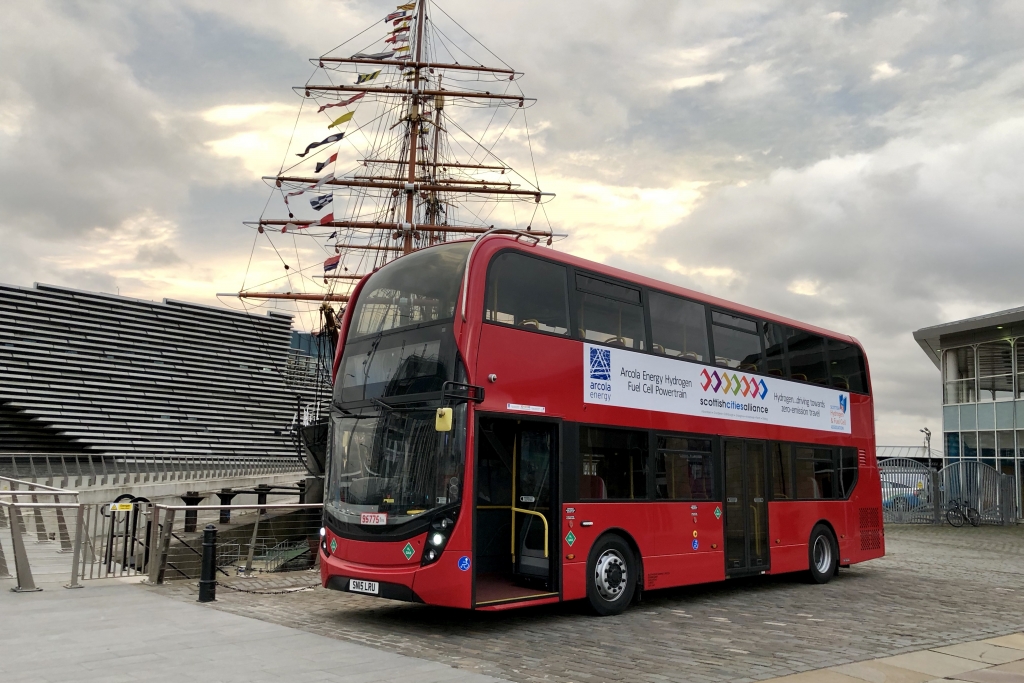 ADL fuel cell bus with Arcola Energy
ADL has been working on a hydrogen double deck bus for over two years. The Enviro400 fuel cell that will be deployed in Liverpool has been developed through extensive collaboration between ADL's in-house Advanced Engineering teams and expert hydrogen and fuel cell system integrators Arcola Energy. The hydrogen-powered Enviro400 has an electric driveline with axle-mounted motors by ZF. The on-board battery is charged by feeding hydrogen from secure tanks to a fuel cell system where it is converted to electricity. No external battery charging is required and the vehicle's only emission is water vapour. A prototype has successfully completed route shadowing trials in several UK cities.
As reported on Coach&Bus Week in October 2016, a £150,000 funding for a project to build a new hybrid fuel-cell double-decker bus was awarded to a partnership between Arcola Energy, Alexander Dennis Ltd (ADL) and Warwick Manufacturing Group. The funding came from the Niche Vehicle Network (NVT), which is supported by the Office for Low Emission Vehicles and Innovate UK.
Renault Kangoo hydrogen powered
The aftermarket area of the facility will first be used as the main hub for maintenance control and commissioning of the existing and expanded future fleet of the Renault Kangoo ZE H2 vans across the UK. This is a Renault-approved Kangoo ZE fitted with a Symbio Hydrogen fuel cell and is currently the only commercially-available hydrogen fuel cell commercial vehicle in the UK. Alongside buses and vans, Arcola Energy points out, the new facility will support production and aftermarket support of systems for trucks, trains, off-highway vehicles and marine vessels.