Brussels, STIB-MIVB to receive 128 Volvo hybrid buses in 2021
Brussels will witness an increasing number of Volvo hybrid buses on its streets. STIB-MIVB has indeed secured an order for no less than 128 hybrid buses from Gothenburg. In addition to the buses, the order encompasses options for servicing and maintenance for the traction chain and batteries. In September 2018 Iveco Bus signed a framework agreement […]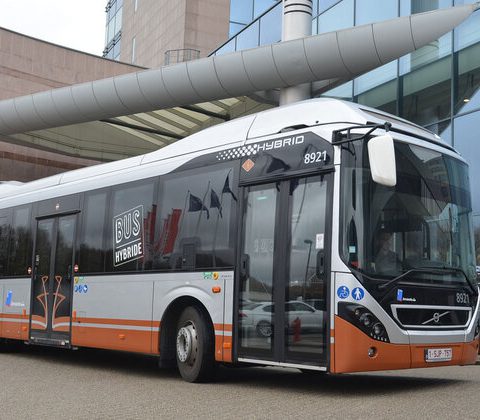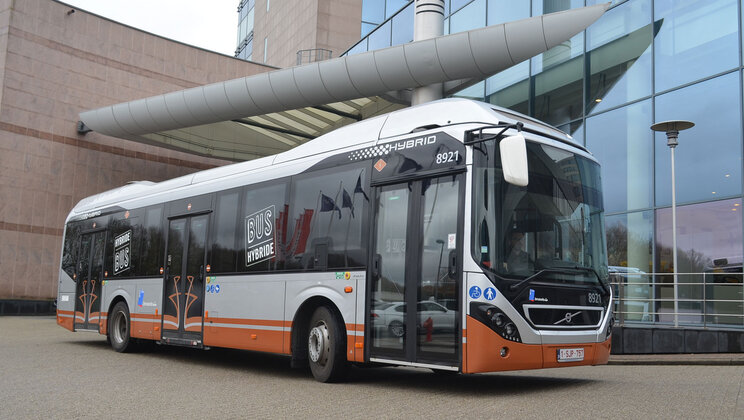 Brussels will witness an increasing number of Volvo hybrid buses on its streets. STIB-MIVB has indeed secured an order for no less than 128 hybrid buses from Gothenburg. In addition to the buses, the order encompasses options for servicing and maintenance for the traction chain and batteries.
In September 2018 Iveco Bus signed a framework agreement for 141 Urbanway hybrid buses for the same operator.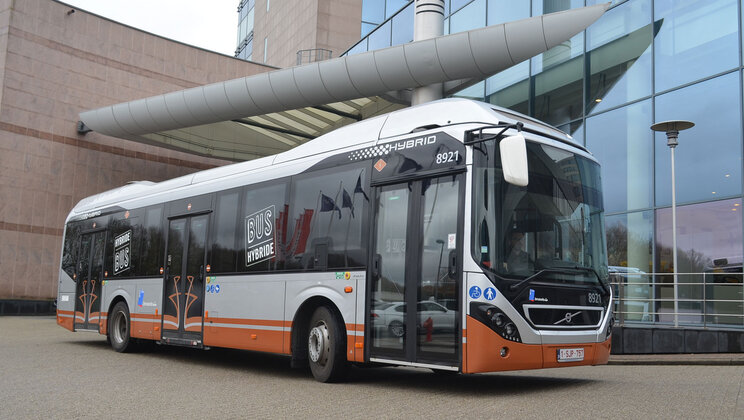 Hybrid buses for STIB-MIVB
The purchase of the 128 Volvo 7900 Hybrid buses takes place within the framework of an agreement that was awarded to Volvo Buses by STIB-MIVB in 2018. Since then, Volvo has delivered 110 hybrid buses for the Brussels public transport network. The first batch of vehicles is equipped with access to Volvo Buses' fleet management system. The new batch of 128 buses will be delivered in 2021, Volvo Buses points out. The aim is to gradually convert the city's entire vehicle fleet to electric propulsion.
The Volvo 7900 Hybrid for STIB-MIVB, the manufacturer points out, is propelled entirely by electricity, quietly and emission-free from standstill up to 20 km/h, Volvo highlights (it follows that the model involved in the Belgian delivery will not belong to the new Volvo S-Charge range, which is expected to reach 50 km/h electrically). Over 20 km/h, a small diesel engine is automatically activated. The bus's batteries are charged via the energy recovered during braking, so no charging infrastructure is required. Fuel consumption and CO2 emissions are 25–40 per cent lower than for a corresponding diesel bus. Particle and nitrogen oxide emissions are 50 per cent lower.
Sustainability high on Volvo Buses' agenda
"It's very inspiring that Brussels and STIB-MIVB are continuing the development of a sustainable public transport system, even in these difficult times. Sustainability will continue to be high on the agenda for cities also going forward. We are of course immensely proud to be part of this development. Our hybrid buses is an important and versatile tool in the toolbox that is needed to create a sustainable and attractive urban transport system of the future. Thanks to our highly engaged and competent local service network, we ensure premium uptime and reliability and a strong customer support," says Håkan Agnevall, President of Volvo Buses, with regards to the contract for 128 Volvo hybrid buses for STIB-MIVB.
STIB-MIVB, energy transition with hybrid buses
"The bus network in Brussels is developing rapidly along 2 complementary axes: energy transition at one hand and a major redesign of our routes as to further increase the public transport offer by almost 30% in a few months of time.  The Volvo hybrid fleet is a major building block that enables STIB to leverage in this double challenge. Volvo developed in the 80's and 90's an excellent track record in Brussels with their B59 series, which enabled a major evolution in the service we offer to our passengers.  We are happy to further develop our quality of service and reduce significantly our environmental footprint through the new Volvo 7900 Hybrid series," says Renaud de Saint Moulin, Senior Vice President, Transport Systems at STIB-MIVB.