VDL hybrid buses for De Lijn: a mega-order for 200 Citea hybrid
There's one country in Europe where hybrid technology applied to buses is particolarly alive and kicking. It's Belgium, where the company De Lijn is based and operation. Lately, the group has issued a mega-order for no less than 200 VDL Citea hybrid, thus continuing its good cooperation with the Dutch manufacturer, proved by the 620 […]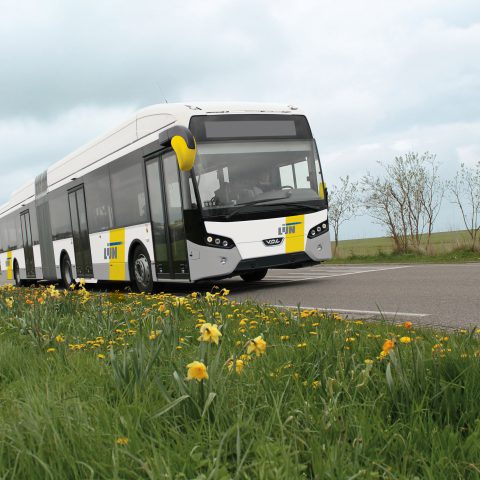 There's one country in Europe where hybrid technology applied to buses is particolarly alive and kicking. It's Belgium, where the company De Lijn is based and operation.
Lately, the group has issued a mega-order for no less than 200 VDL Citea hybrid, thus continuing its good cooperation with the Dutch manufacturer, proved by the 620 vehicles ordered since 2014. In June 2018 De Lijn already ordered 84 hybrid buses out of a 146 units order. And hybrid buses by VDL are also running in Rotterdam.
The vehicles just ordered belong to the new generation of VDL Citea hybrid, able to run for up to 30 km on batteries.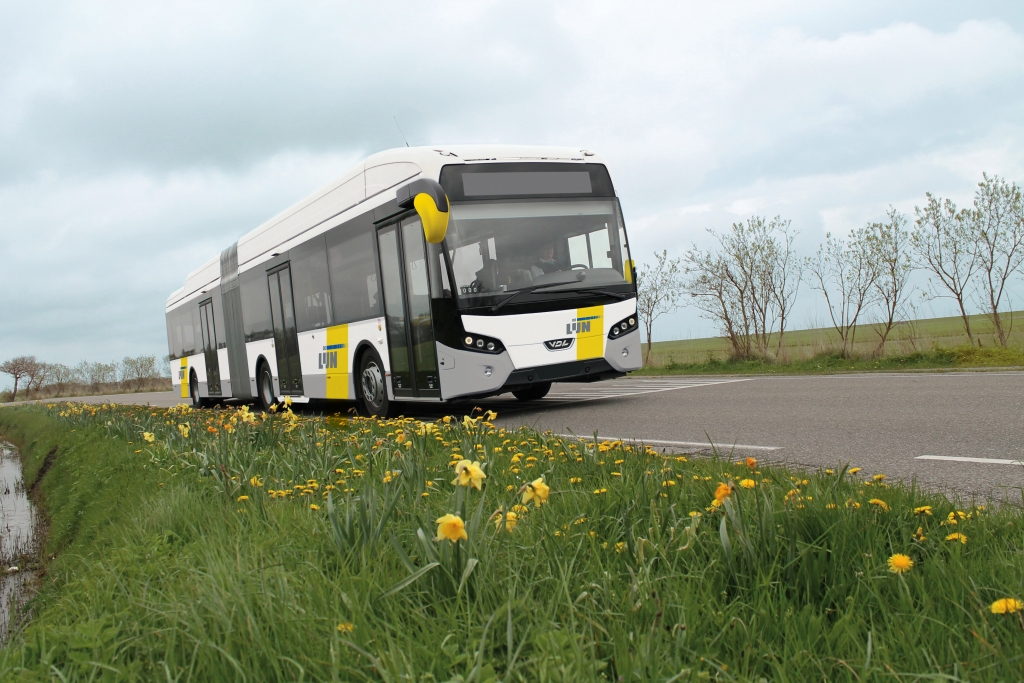 VDL Citea hybrid for the largest order in De Lijn history
Never before has VDL Bus & Coach received an order of this size from De Lijn, VDL points out. Furthermore, this is the largest order in De Lijn history. The first deliveries are planned for the second half of 2020 and the buses will operate in various locations throughout Flanders.
The new generation of hybrid Citeas was developed based on the experience De Lijn and VDL Bus & Coach have gained with the vehicles delivered in the past. Both the hybrid Low Entry Citea and the hybrid, articulated Low Floor Citea have the same electric powertrain as the Citea Electric. Thanks to a new, compact 'high-power' battery technology, these hybrid buses can be used as completely electric buses in areas such as city centres and low emission zones.
VDL Citea hybrid for De Lijn: 12-meter and articulated
The order consists of 80 VDL Citeas SLE-120 Hybrid and 120 VDL Citeas SLFA-180 Hybrid. The 12- metre, low-entry bus is driven by a 160 kW electric motor and equipped with a 32 kWh 'high-power' battery pack.
The articulated, low-floor bus has a 240 kW electric motor combined with a 64 kWh 'high- power' battery pack.
All the hybrid buses are also equipped with a 210 kW, 4-cylinder, Euro 6 generator that can charge the battery. Thanks to the combination of a serial hybrid system and a technically advanced battery pack, the new generation of hybrid Citeas can drive electrically more than half the time.
VDL Citea hybrid, 30 km running on batteries
As mentioned above, De Lijn has opted for a high battery capacity (32 kWh on the 12-meter, 64 kWh on the articulated), allowing buses with 100% charged batteries to drive up to 30 kilometres fully electrically. All the hybrid buses are supported by a generator that meets the strictest current European environmental standards and can be used to recharge the batteries as required. The batteries can also be charged via a CCS Combo2 charging plug.
In the future, the electric range of the hybrid buses can be further increased by adding a fast charging option. This allows the buses to be charged using a pantograph integrated in the charging infrastructure.
De Lijn to save 1 million liter of diesel yearly
"This order is a confirmation of the long-term relationship with De Lijn we have developed over the years," said Filip Malefason, Managing Director VDL Bus & Coach Belgium nv. "By using hybrid Citeas, De Lijn is contributing to improving the air quality, particularly in urban areas. In combination with the noise reduction the hybrid buses achieve compared to conventional diesel buses, this means improved quality of life for city dwellers. With fully charged batteries the hybrid buses can drive long distances using just electric power, which is particularly beneficial for driving in the low emission zones of the 13 Flemish urban centres."
Roger Kesteloot, Director General of De Lijn: "This order is the largest in the history of De Lijn. It makes an important contribution to the Flemish air quality and climate objectives. With the introduction of these 200 buses, we will achieve annual reductions of one million litres of diesel and 2,640 tonnes of CO2 emissions."