ABC Companies with Proterra for the largest electric motorcoach charging hub in North America
ABC Companies and Proterra have opened the largest electric motorcoach charging facility in North America, the partners announce. The first is North America dealer for Van Hool (that has e-coaches in its offering, starting from early 2021). Located on a 3.5-acre campus in Newark, California, the facility is equipped to charge up to 40 electric […]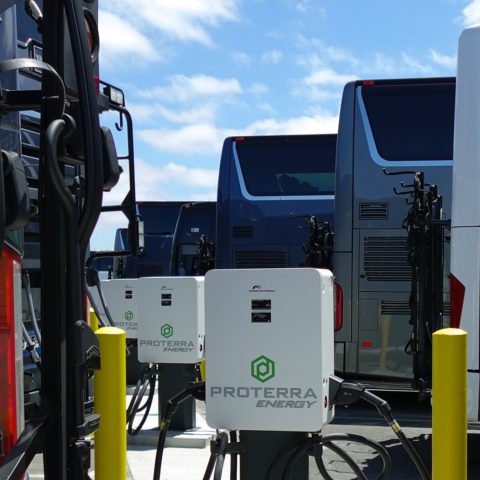 ABC Companies and Proterra have opened the largest electric motorcoach charging facility in North America, the partners announce. The first is North America dealer for Van Hool (that has e-coaches in its offering, starting from early 2021).
Located on a 3.5-acre campus in Newark, California, the facility is equipped to charge up to 40 electric motorcoaches with 20 dual-cable EV charging dispensers and can support up to 1.4 megawatts of EV charging power. The facility enables enhanced service, delivery, training and support for the growing number of Proterra Powered Van Hool 100% electric motorcoaches, which are powered by Proterra's battery technology.
ABC Companies – Proterra electric motor coach charging park
Developed in collaboration with EV charging and battery partner, Proterra, and local utility provider, Pacific Gas and Electric Company (PG&E, whose PG&E's EV Fleet program focuses on accelerating EV adoption for commercial customers via comprehensive construction support and financial incentives), the ABC Companies charging facility demonstrates that both the power and charging solutions are available to meet fleet operators' needs to scale their commercial EV operations.
"As the largest passenger motorcoach dealer in North America, we are going beyond selling and supporting these vehicles, as we educate, demonstrate, and invest in zero emissions commercial transportation, to accelerate EV adoption. In under 2 years, over 20% of our motorcoach sales are now battery-electric vehicles. However, the rapid growth in our commercial EV sales requires a corresponding charging infrastructure capable of handling the size and power requirements of these vehicles. Therefore, ABC has chosen to invest strategically to support the vehicles already in operation. Through partnerships with industry leaders, we proudly complete our EV Ecosystem, supporting and sustaining e-mobility, while serving our customers and their communities" stated Roman Cornell, CEO of ABC Companies.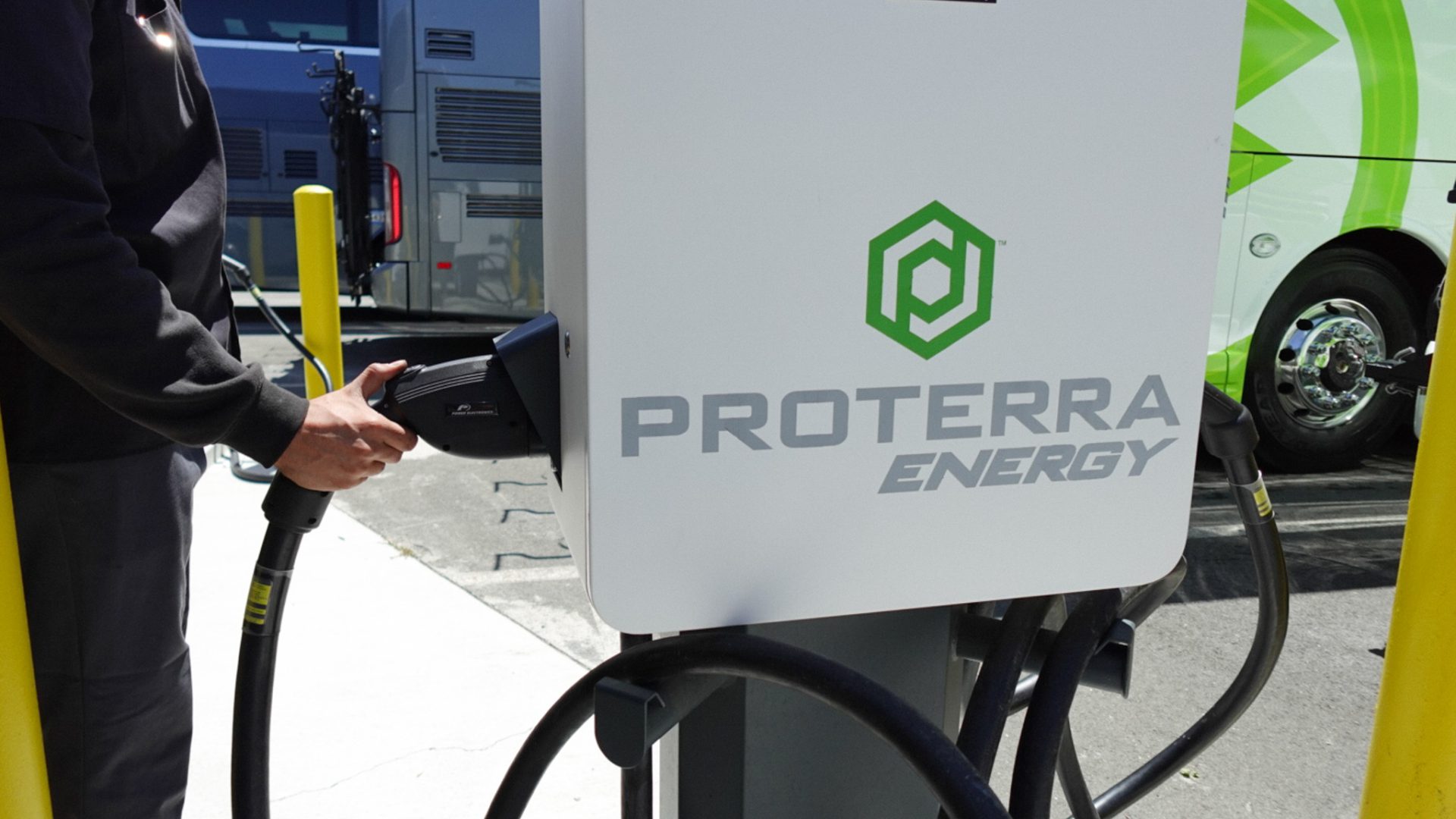 "Proterra is driven by innovation and sustainability," said Chris Bailey, Proterra's Chief Business Officer. "From batteries and vehicles to chargers and software, our unique technology ecosystem is providing our partners with high-performing EVs and charging solutions to power them. With over a decade of experience within the electrification industry, our team knows the only successful way for fleet operators to scale their commercial fleets is through strategic planning and collaboration. The collaboration among Proterra, ABC Companies, and PG&E's EV Fleet Program was key to the launch of this innovative charging facility."
"PG&E is proud to support the coach vehicle electrification efforts of ABC Companies through the EV Fleet Program," said Lydia Krefta, PG&E's Director for Clean Energy Transportation. "This project aligns with our core focus of proactively preparing the grid for the future, increasing access to charging infrastructure, and supporting electric transportation adoption through rates, rebates, tools, and education. PG&E is committed to providing simple and affordable clean transportation programs and incentives that help redefine the energy landscape to support California's clean air and greenhouse gas emission reduction goals and collective action on climate change."