Private equity fund invests 45 million euros in charging stations supplier Ekoenergetyka
Polish Enterprise Fund VIII, a private equity fund managed by Enterprise Investors (EI), is to invest over EUR 45 million in Ekoenergetyka-Polska, thus acquiring a significant minority stake in the Polish-based charging infrastructures' supplier. To date, the Polish supplier has implemented several electric bus charging projects in Europe. The largest is in Paris, where Ekoenergetyka has […]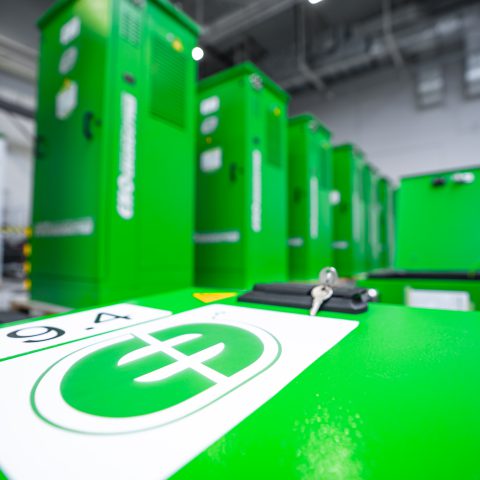 Polish Enterprise Fund VIII, a private equity fund managed by Enterprise Investors (EI), is to invest over EUR 45 million in Ekoenergetyka-Polska, thus acquiring a significant minority stake in the Polish-based charging infrastructures' supplier.
To date, the Polish supplier has implemented several electric bus charging projects in Europe. The largest is in Paris, where Ekoenergetyka has won a tender issued by RATP and is delivering 274 chargers with a total capacity of 24.5 MW. In Munich, Germany, Ekoenegetyka is going to supply charging spots in the purpose-built depot for electric buses, where up to 200 electric buses will find their recovery place. Ekoenergetyka has contracts underway also in Polish capital city Warsaw and Norway.
Enterprise Investors – Ekoenergetyka
Enterprise Investors is one of the largest private equity firms in Central and Eastern Europe. It has raised nine funds with total capital exceeding EUR 2.5 billion.
Established by Mr. Bartosz Kubik and Mr. Maciej Wojeński in 2009, Ekoenergetyka grew out of an academic research project. Today, the company is a leading provider of advanced high-power charging solutions. Its products and services have been implemented in the largest European cities, including in Barcelona, Berlin, Hamburg, Munich, Paris and Warsaw.
"We strongly believe in the electromobility sector's dynamic growth and are very impressed by Ekoenergetyka's innovation and technological sophistication as well as by how the company is commercializing its solutions," said EI partner Sebastian Król, who is in charge of the deal. "The company's unique experience and flexibility as well as the high quality of its products are appreciated by the most demanding customers in Poland and abroad. Ekoenergetyka's solutions have been selected and implemented by the largest public transport operators in Poland and Europe, as well as by the major charging and fuel distribution networks. Thus the company is helping shape the development of this extremely fast-growing young market. This is an advantage we plan to use to reinforce Ekoenergetyka's leading position," he added.
"We decided to team up with Enterprise Investors to benefit from their experience in developing young entrepreneurial companies that are in a rapid growth phase. Ekoenergetyka is planning swift expansion, primarily in foreign markets. For this next step in our company's development we sought a strong financial partner that would support us with both capital and experience. Now we can focus on becoming the number one player in the market," said Bartosz Kubik, Ekoenergetyka's co-founder.
"With Enterprise Investors' support we intend to continue growing dynamically and developing our technological, production and organizational potential even faster, to build the best solutions for the zero-emissions transport of the future. Customer satisfaction at every stage is our priority, so I am pleased we have a partner with whom we will achieve our most ambitious goals in terms of production, service and maintaining our systems at peak efficiency," added Maciej Wojeński, co-founder of Ekoenergetyka.