Kempower targets to establish operations in the US by end 2023
Kempower's Board of Directors has approved an update to the company's growth strategy. The Finnish group targets to establish operations in the United States by the end of the year 2023. This is an advanced timeline compared to the previously published target of 2025. Apart from the updated target timeline of establishing operations in the […]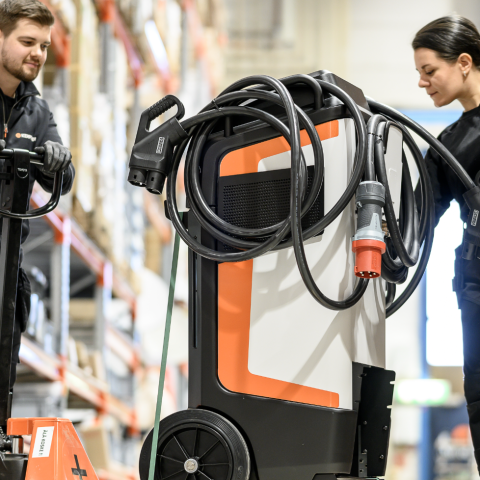 Kempower's Board of Directors has approved an update to the company's growth strategy. The Finnish group targets to establish operations in the United States by the end of the year 2023. This is an advanced timeline compared to the previously published target of 2025.
Apart from the updated target timeline of establishing operations in the United States, Kempower's go-to-market strategy and innovation strategy remain unchanged, firm says. In 2022, Kempower is also exploring different alternatives for expansion into the North American markets.
Kempower has recently launched a new version of its Kempower S-Series charging satellite system featuring liquid-cooled charging, capable of delivering 400kW of continuous charging power.
Kempower targets US market
The plan to establish operations in the U.S. includes Kempower's own legal entity and a local assembly of Kempower's charging solutions. Establishing operations in the U.S. is part of Kempower's growth strategy execution. In Q1 2022 Kempower launched its Kempower C- and S-Series product range to the North American market. In May 2022 Kempower confirmed an order of EUR 5 million to deliver EV fast-charging systems to GreenCore EV Services in the United States.
Kempower says it "anticipates continued good demand and favorable market development for the products it offers. Kempower expects seasonality to affect its revenue on the first quarter and fourth quarter of the year. Seasonality relates mainly to the slowdown of the installation of chargers in the Nordics caused by the winter season".
"We see that the EV charging market in the United States is still behind Europe. However, the U.S. market is estimated to grow rapidly. We want to be part of this development, and we are determined to do it now as the market is emerging with the support of the nation-wide EV charging action plan," states Tomi Ristimäki, CEO, Kempower.