Siemens Smart Infrastructure has been chosen to power the 21 VDL e-buses for Leipzig
Siemens Smart Infrastructure has been awarded the contract for the energy supply of Leipzig's 21 electric low-floor buses, manufactured by VDL. The vehicles will be charged both at the depot and on-route (via on-board pantograph and contact hood with 100 and 450 kilowatts). Another cooperation between Siemens and the Dutch manufacturer has been put in […]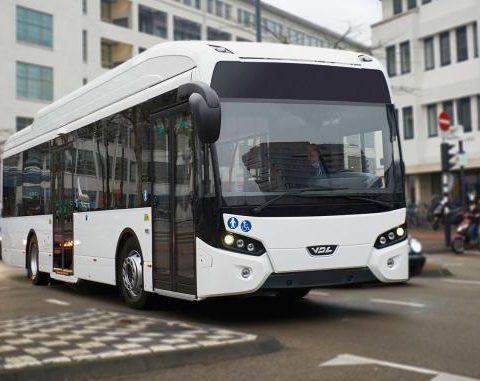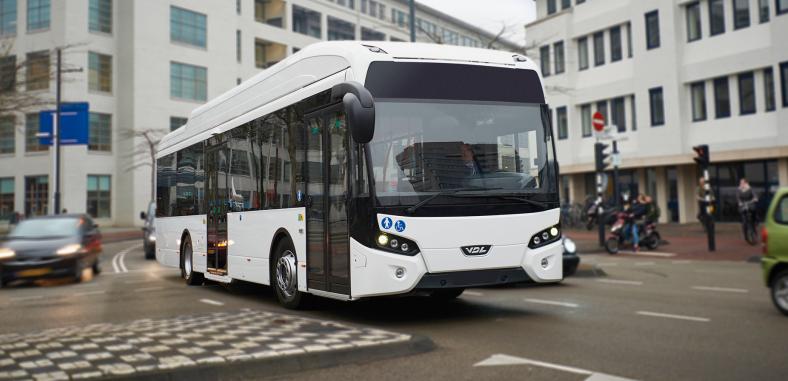 Siemens Smart Infrastructure has been awarded the contract for the energy supply of Leipzig's 21 electric low-floor buses, manufactured by VDL. The vehicles will be charged both at the depot and on-route (via on-board pantograph and contact hood with 100 and 450 kilowatts).
Another cooperation between Siemens and the Dutch manufacturer has been put in place at the VDL Charging Test Centre, located on the premises of VDL ETS (Enabling Transport Solutions) in Valkenswaard (NL), where the two companies are investigating new charging technology with focus on the bi-directional charging for fleets of electric buses and electric trucks.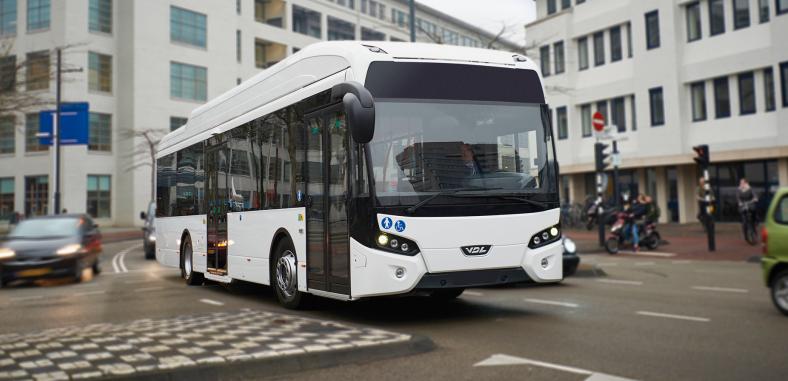 Siemens Smart Infrastructure for Leipzig e-buses
Siemens Smart Infrastructure announces it will provide the charging infrastructure for 21 fully electric low-floor buses in Leipzig, Germany. VDL Bus & Coach received the associated contract from the Leipziger Verkehrsbetriebe (LVB) GmbH, the public transport operator in Leipzig.
The charging systems from Siemens will supply electrical energy to VDL buses on lines 74, 76 and 89 as well as at the Lindenau bus depot and are scheduled to go into operation in 2021. The electrification of local public transport is a major lever for sustainable urban planning. With its Mobility Strategy 2030, also the City of Leipzig aims to develop environmentally-friendly transport systems.
Siemens, which is also VDL motor supplier, will deliver systems for charging the 21 electric buses along the routes as well as in the depot, through its division Siemens Smart Infrastructure. Four terminal stations will be equipped with a total of five Siemens Sicharge UC 600 fast-charging units with an effective power of 450 kilowatts (kW) for opportunity charging. The medium-voltage connection, the transformer as well as the low-voltage power distribution will be integrated into the charging stations to facilitate the hook-up to the local power grid, the German company points out. This compact design of the charging stations allows for space-saving installation.
100 kW power or the depot chargers
At the depot, buses will be charged primarily overnight or during other operational breaks using 21 Sicharge UC 100 charging units with charging power of up to 100 kW.
In both systems the connection is realized via contact hoods. This means, Siemens explains: like a streetcar, the buses will be equipped with a pantograph that is moved bottom-up for charging. The vehicle charges automatically via the contact rails mounted in the hood.
"Switching to electric bus transport requires not only the vehicles but also an efficient charging infrastructure that guarantees reliable operation. We are pleased to have Siemens with its widely diversified portfolio and expertise as our partner in this project," said Boris Höltermann, Managing Director of VDL Bus & Coach Germany.
"I'm confident that, together with VDL and the Leipzig transport operator LVB, we will make the transition to electric buses with ease," said Jean-Christoph Heyne, Head of Future Grids at Siemens Smart Infrastructure. "eBus depots will play a particularly important role in the cities of the future. During the planning stage, it is important to design the overall system according to the customer's individual needs, including power supply, charging technology and control of the charging processes. This requires the best possible combination of the energy, mobility, and building worlds."